Who is a Dallas Pets Alive Champion?
Just like the animals rescued by DPA no two champions are alike.
Rebecca's adopted pup, Pepita, is just one of the animals that have benefited from the loving care of the Whitehouse family. Rebecca and her husband Alec have fostered 27 dogs through DPA since 2014. Rebecca serves on several DPA event committees and is a passionate animal advocate. Three years ago Rebecca decided to help even more animals by becoming a DPA Champions Member.
You can be a VIP like Rebecca!
As a DPA Champion, you will make a huge difference because:
Your recurring gifts will help DPA say "YES!" when emergencies arise!
You will be a hero to vulnerable dogs and cats at risk of euthanasia in North Texas!
You will be a matchmaker for animals and loving new families!
You will be one of our most favorite VIPs in the world!
You can now join the DPA Champions Club by paying monthly or annually, and because you're stepping up to help the animals, we've added fun new benefits to make you feel like VIP you are!
Exclusive updates on your gifts going to work
Volunteer and educational opportunities
Exclusive discounts on DPA merchandise
VIP access to the roof of DPA's Adoption Container
And more!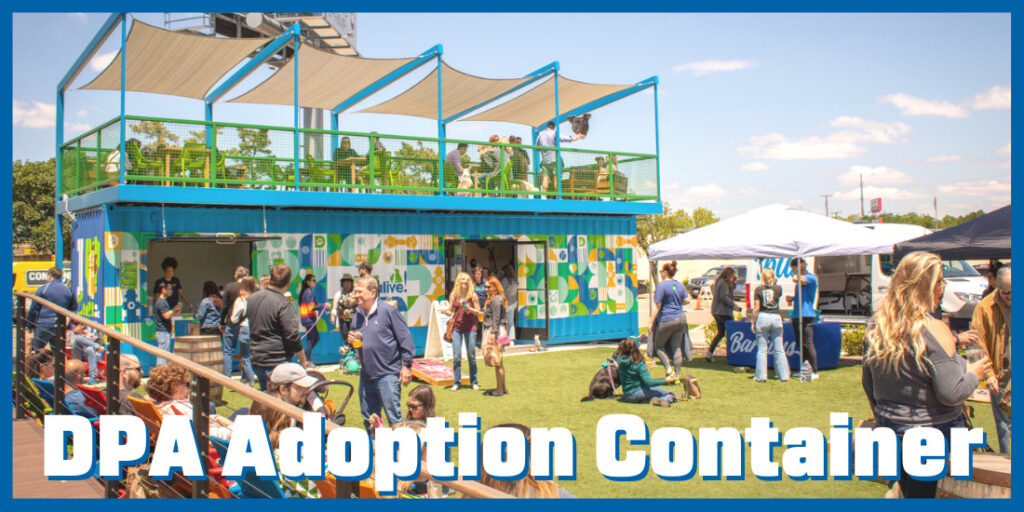 Learn more about levels of membership and their benefits.
Thank you for being a champion for North Texas pets in need!