Positive Alternatives to Shelter Surrender (PASS)
DPA's Positive Alternatives to Shelter Surrender (PASS) program works to help North Texas families keep their pets in their homes and out of the shelters by providing responsible rehoming, medical, training, temporary housing and other resources to residents in need.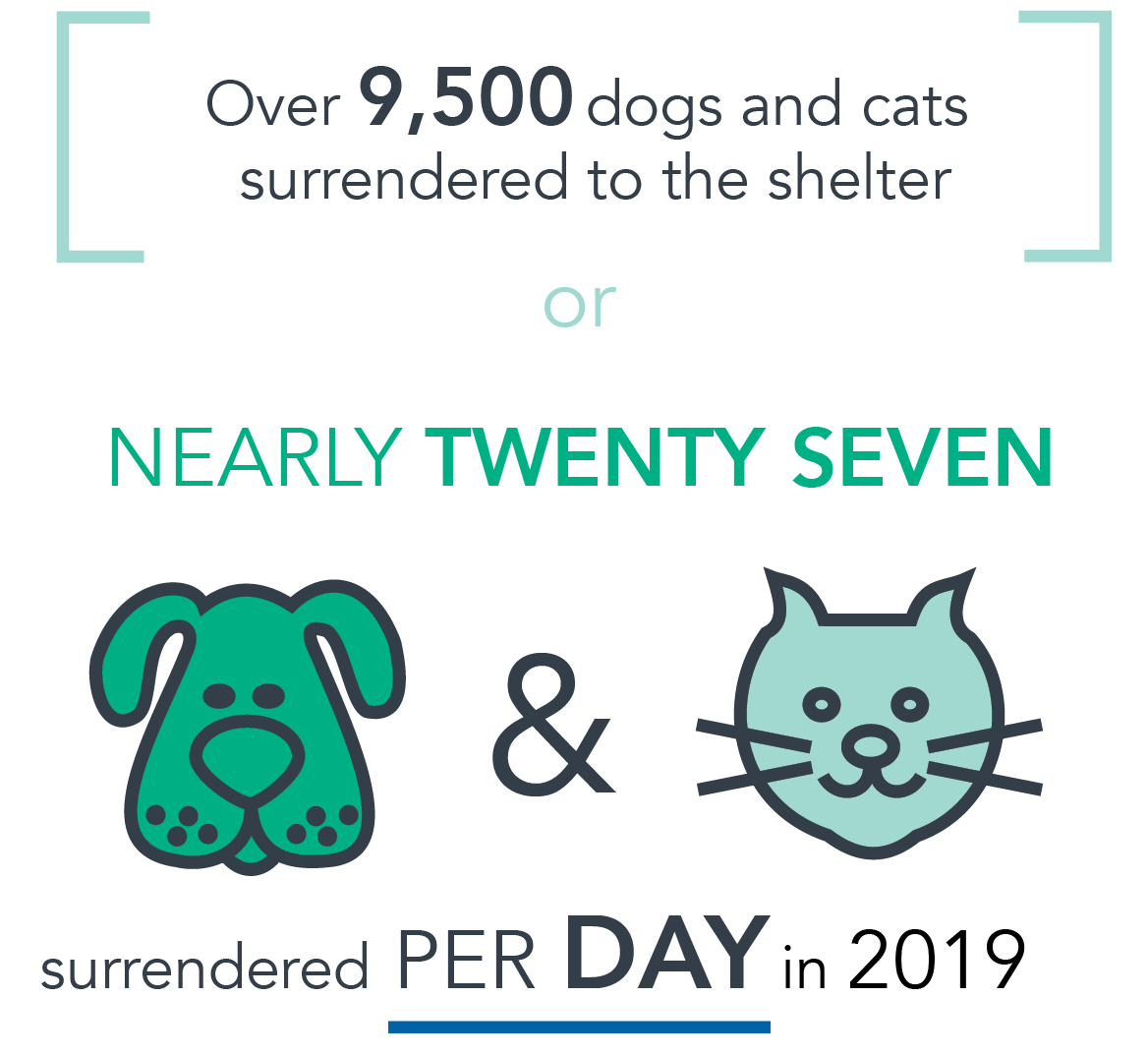 The Positive Alternatives to Shelter Surrender (PASS) Program, in collaboration with Dallas Animal Services (DAS), the SPCA of Texas, Mazie's Mission, Best Friends Animal Society, Gannett Foundation, Communities Foundation of Texas and PetSmart Charities is the only program of its kind in Dallas.
PASS' Head-On Approach to This Problem
The PASS Program posts volunteers outside DAS on high-volume intake days. They serve as the first point of contact with owners prepared to surrender their pet. Using empathy, non-judgemental attitudes and professional courtesy, PASS volunteers talk to the pet's owner to understand the why the animal is being brought to the shelter, and counsel them on free or low-cost resources that may be available to help them keep their beloved pet at home–and out of the shelter.
By decreasing owner surrender intake at DAS, we help reduce euthanasia rates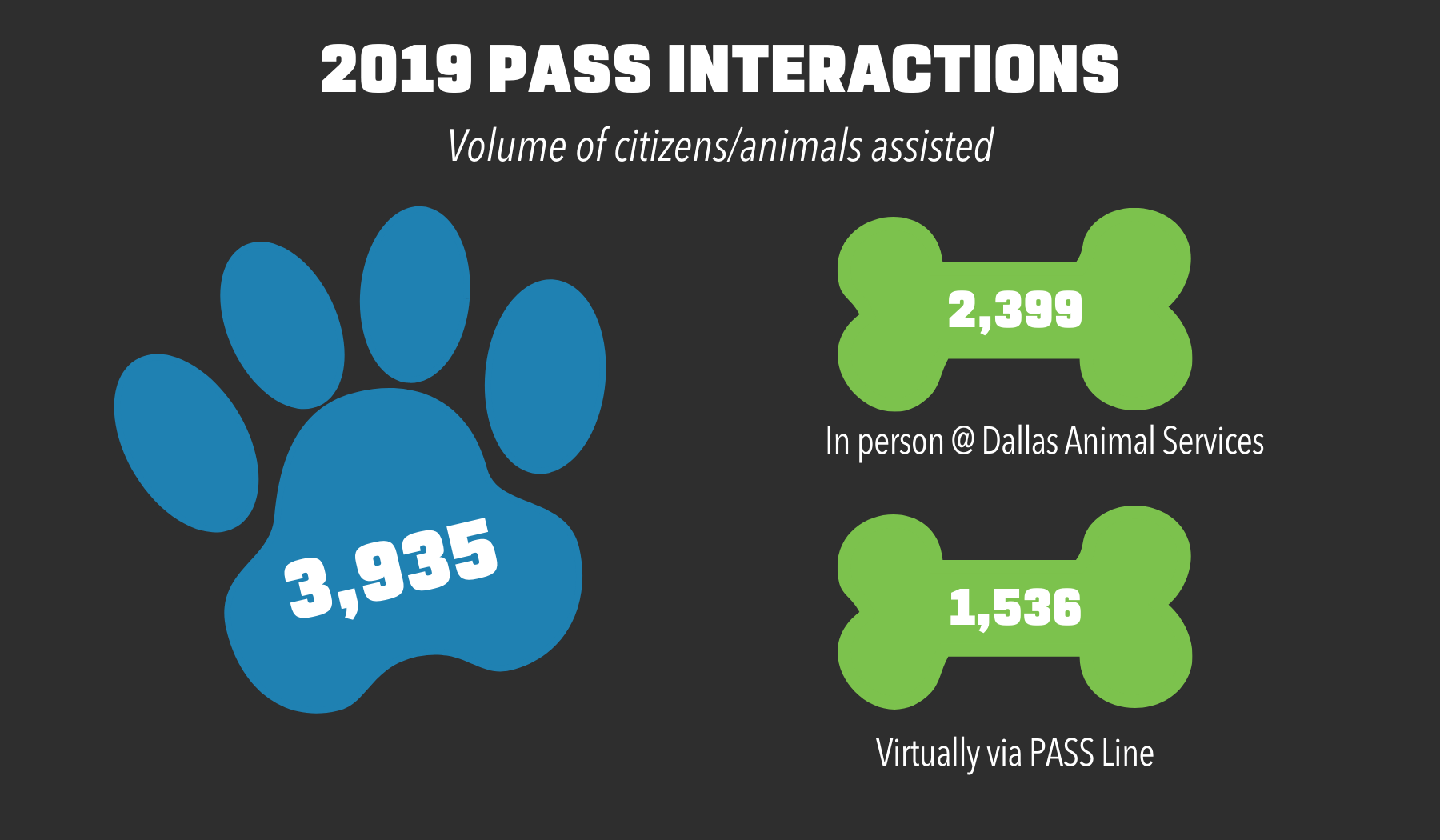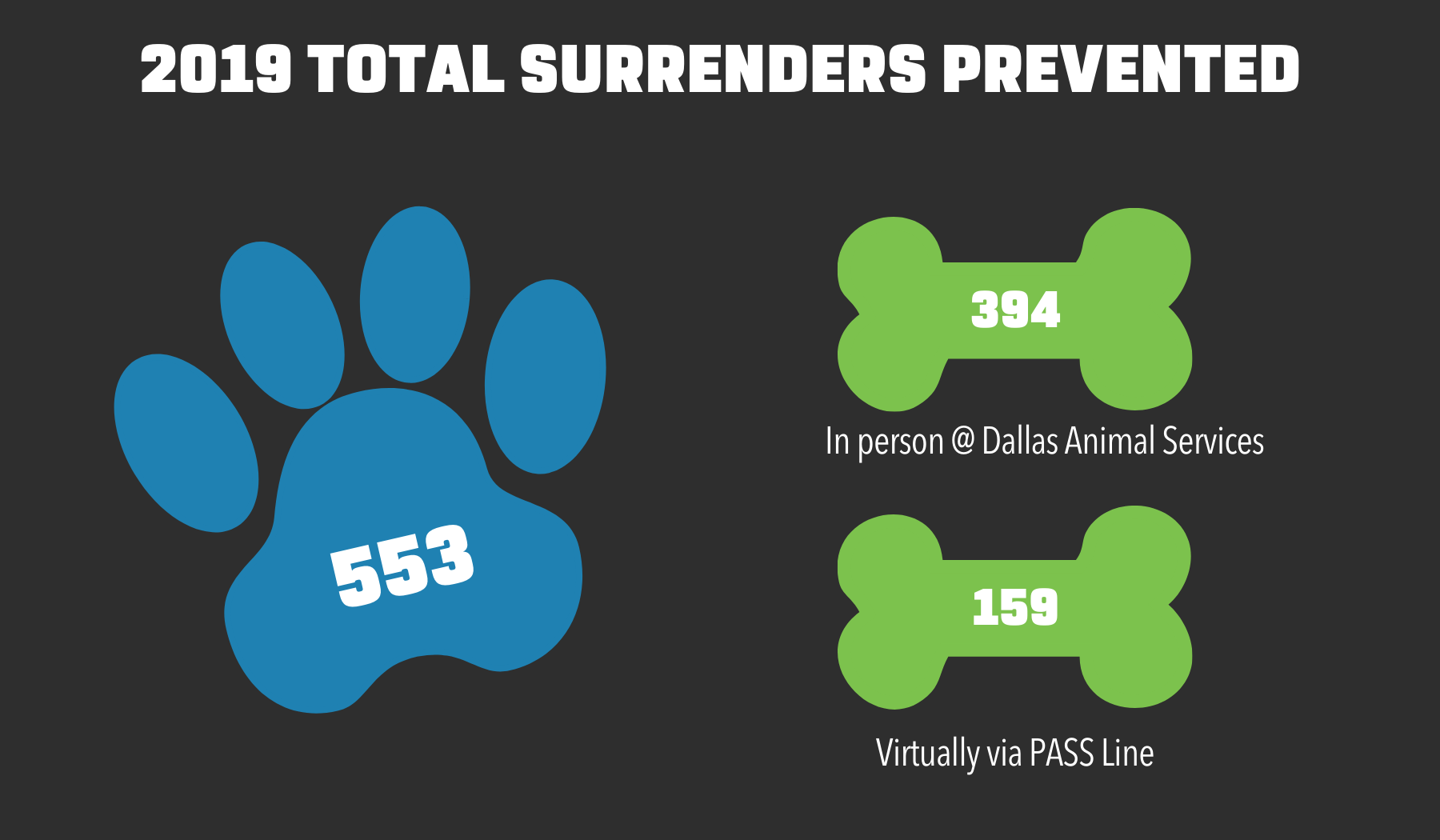 Email our PASS Hotline at pass@dallaspetsalive.org (for the fastest response) or call 214-444-9372. If calling, please leave a message with your email address, name and phone number. We will do our best to respond within 24-48 hours.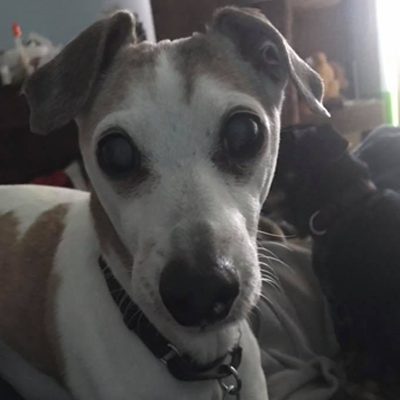 ​We had a woman reach out to PASS line needing our help. She and her family recently escaped a very abusive situation and are in the process of getting on their feet. Their sweet senior family dog, Mannie, a 15 year old Italian Greyhound mix, was temporarily staying with some friends who would no longer keep him. One of our group members offered to temporarily foster Mannie after a short stay in temporary boarding assisted by PASS. When his owner found out we were able to help, she said "I can't tell you how many tears have been shed over the last desperate week, how many emails and phone calls we have made, only to have the end result we were so sure we wouldn't have. Thank you is simply not enough. It really is not."

The people that contacted me from Dallas Pets Alive! are top notch. They were so encouraging and helpful. Your organization should be a model for pet foster parents. I am so glad that I was able to learn about this great organization.
Your resources were super helpful. I so appreciate your response and concern, and thank you again for everything you do!
I have been working with a PASS volunteer and she has been amazing. When I adopted my chi baby his femur was broken. She has helped me find a place that will perform his surgery. We are in the process of finishing up the details. PASS has been a life saver for me and my baby. Thank you!