Written By Megan Freitas
Responsible pet ownership is hot this Fall.
In 2011, October was designated National Pit Bull Awareness Month, expanding from the original one day celebration (NPBAD) established in 2007.  Responsible ownership is one of the fundamental themes of the National Pit Bull Awareness Campaign–a movement with the goals of educating and promoting positive pit bull experiences within communities.
So, what does it mean to be a responsible pet owner? There are fundamental responsibilities all dog owners should adhere to, no matter the breed of their companion. Being a responsible pet owner means making a commitment for the ENTIRE LIFE of the animal, investing in proper health care and dedicating yourself to your pet's well-being. Other elements of responsible pet ownership include obeying laws, not contributing to the pet overpopulation problem, learning all you can about your chosen breed, training by gentle means, and teaching other humans, especially children, how to respect and interact with dogs. The most important thing, which responsible pit bull owners know better than anyone, is to hold yourself liable for both the behavior and safety of your dog.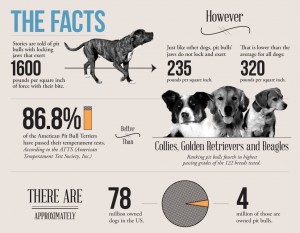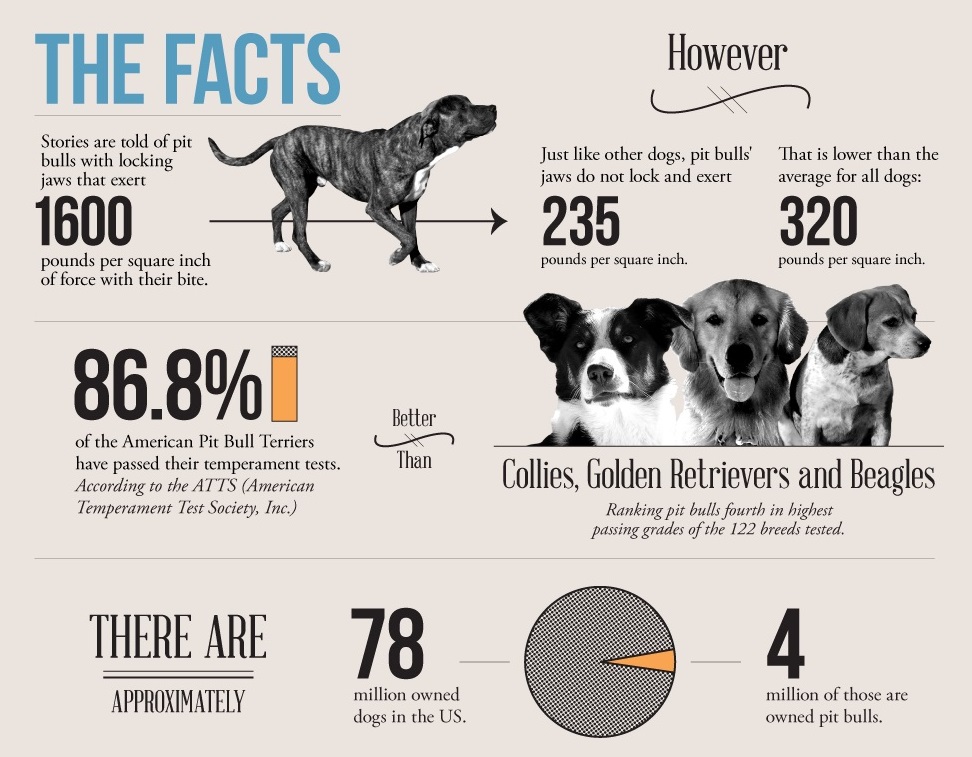 Responsible pit bull owners are aware of all of these responsibilities and the additional precautions they can take to assure their furry friends never draw unfavorable attention. They know that taking extra steps, such as staying away from dog parks and setting up small play groups instead, taking their dog to group training classes, and not leaving their dogs outside unattended for any length of time will all help keep the negative publicity away from pit bull type dogs (American Pit Bull Terriers, Staffordshire Terriers, American Bulldogs).
 Education is key.
For pittie lovers everywhere, National Pit Bull Awareness Month means using the power of education to help change the negative perceptions often associated with these breeds. The purpose of National Pit Bull Awareness Day is to promote the truth about pit bulls through the efforts of breed advocates and the events they organize.
Breed advocates can be responsible owners, well-mannered and/or heroic dogs as true breed ambassadors, and anyone else who wants to help dispel the negative images of the breed sensationalized by the media and the bias that leads to fear-based reactions such as breed bans.  The events can range from single owner efforts such as setting up meet and greet tables outside a local store (with permission, of course) to community marches.  If you're interested in planning an event, check out these suggestions. There are also ideas for games to play and links to handouts about responsible ownership practices.
The true message of NPBAD is problem dogs are the result of problem ownership.  Neither the breeds nor the humans who love them deserve to be negatively stereotyped as a result of irresponsible, and often cruel, owners.
 You can save lives.
Being an advocate and helping to educate your community about responsible ownership and good dogs doesn't mean convincing everyone pit bulls should be their favorite breeds, but it does mean taking healthy steps towards eliminating breed bans and no-release policies, which will help keep dogs out of shelters.  For those of us who appreciate pit bulls for the loving, devoted, heroic companions they all have the potential to be, there are plenty waiting to be given their chance to shine.
Coincidentally, October is also Adopt-A-Shelter-Pet Month. What better way to celebrate these two worthwhile causes than to commit yourself to providing a loving, responsible home for a pit bull in need?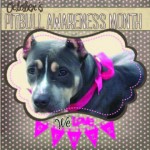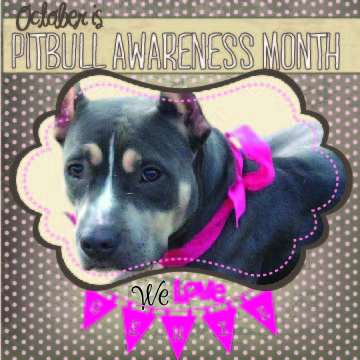 Dallas Pets Alive!  has several loving pit bull-type friends looking for responsible owners to help them be breed ambassadors every day of the year. Visit the adoptable dogs section to get to know irresistibly pouty sweet Lady Bug, cuddly Kinsey, handsome Brutus, and more. On October 25 from 2-5 p.m., you can celebrate National Pit Bull Awareness Day and Adopt-A-Shelter-Pet month by visiting our Community Beer Company Adoption Event to meet some of these amazing adoptable dogs in person.  Check out our calendar for more details about events.