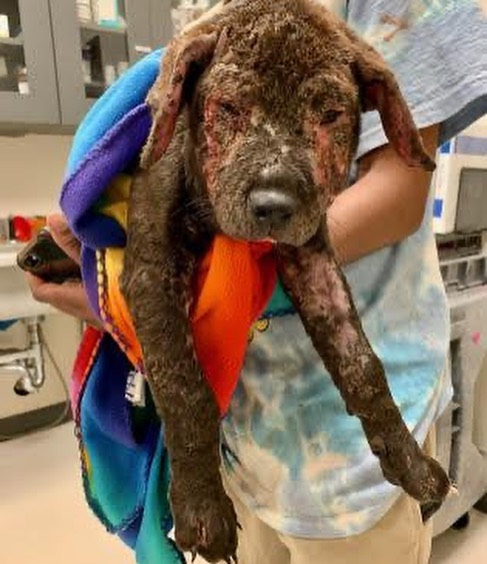 3 month old Sky came into the shelter with her sister, Jovie in a disturbing shape. Both Sky and Jovie were malnourished bodies painted from head to toe in raging infections and open wounds.
Both puppies found fosters with DPA and began their journey to recovery. They received nutritious food, skin supplements, baths, and lots of TLC in their foster homes.
Jovie's skin was healing well and she was deemed healthy enough to schedule a spay appointment. Soon after, Jovie was ADOPTED!
Sky's health issues revealed blisters around and inside her mouth and after examination, she was diagnosed with ischemic dermatopathy resulting in generalized alopecia, a skin disease that results in decreased oxygenated blood supply to the skin. An unanticipated tail amputation arose from an accidental "happy tail" incident that resulted in an injury at the tip. Up to date, the total cost of her medical care is $1,475.87
Despite her medical challenges, Sky brings joy to everyone she meets. She is very attentive to her human and enjoys furry companions dogs and cats alike. If you would like to adopt Sky, please email adopt@dallaspetsalive.org