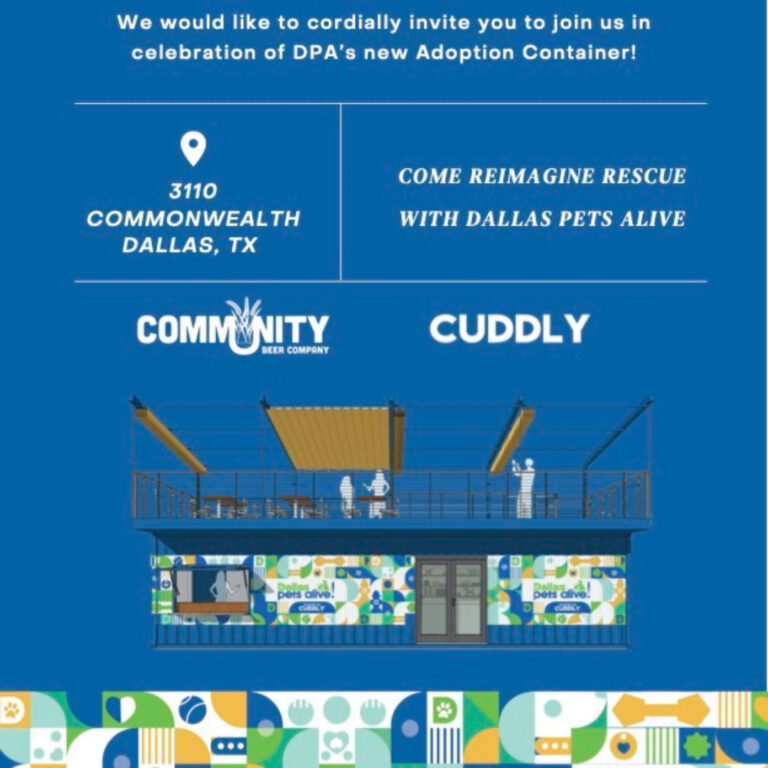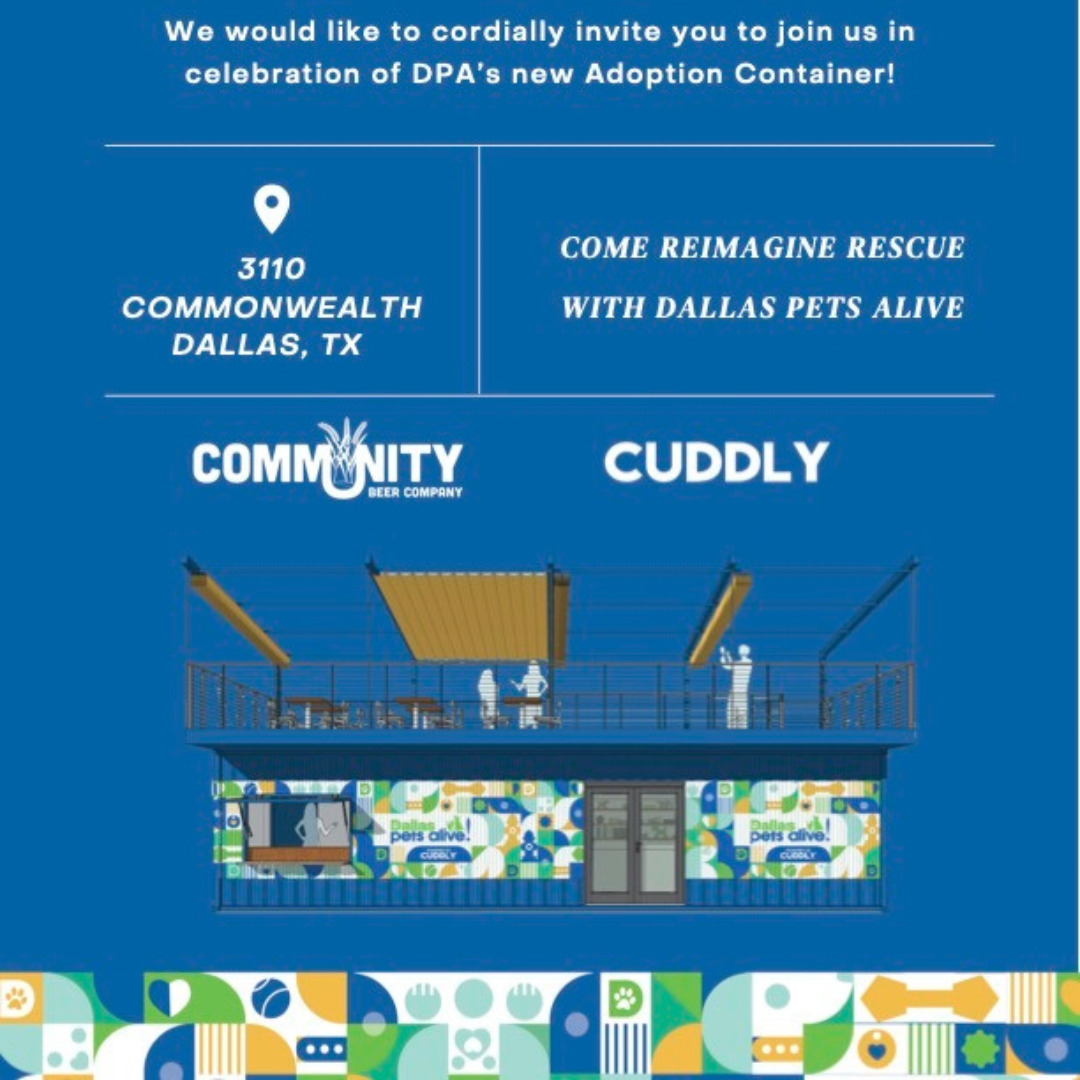 Reimagine Rescue with Dallas Pets Alive!
A huge hurdle we face in pet adoption is the assumption that rescue animals are damaged. To change this perception, the container exemplifies the way DPA views our adoptable animals: unique and beautiful. This innovative strategy will bring rescue pets and the cause of animal welfare into "pop culture". Who wouldn't want to adopt their new best friend right at their favorite brewery? Dallas Pets Alive (DPA) and Community Beer Company (CBC) have been partners in lifesaving for 10 years. Our newest partnership with CBC will be the DPA Adoption Container. Transformed from a 40-foot shipping container, the Adoption Container will be an innovative space where collaboration, technology, and rescue intersect – a place transformed, just as our companion animals have been.
We Do Things Differently
The old ways of sheltering must be reimagined. The adoption container at CBC will put rescue pets and our mission in front of thousands of patrons, normalizing the idea of fostering and adopting a rescue pet. Expanding our reach exponentially will lead to increased adoptions as well as an increase in revenue, allowing DPA to save more pets in need. DPA, as it currently operates, hits max capacity often as we are limited by the number of willing foster homes we have. We can't expect to help North Texas shelters at the pace they need if we don't make a big change. Rethinking the normal "adoption center" is vital to the success of our organization and, most importantly, to the lives of animals.
While the space will be small, every inch of it will be thoughtfully utilized. Highlights of the space include:
No housing large numbers of animals for long periods of time, so we continue to utilize our robust foster system
The container's rooftop will be customized for private events and meeting space
A retail store to expand our merchandise revenue stream that is currently only online
Technology that will allow patrons to search and be matched with foster pets that cannot attend events so they, too, can get exposure to potential adopters
Bar space for Community Beer Company to use for large events
The joyous day is here! Help us celebrate the opening of our new Adoption Center with our supporters.