"Not only is Jenay an amazing veteran DPA foster and volunteer, she has recently taken on an additional role, a team lead of DPA's behavior program. In uncharted territory, Jenay has jumped in head first in this new role to help support other fosters who are seeing behavioral challenges in their foster pets, and is helping coordinate regular DPA training opportunities, as well as measuring qualitative results and data from our training sessions to make sure our fosters are learning helpful and impactful information. Jenay does all of this with a smile, always positive and looking for ways she can help more foster parents and pets. Jenay is a true gem and a breath of fresh air on the Operations team." – Andra A., VP of Animal Operations.
Jenay has helped save many lives as a foster and works to support our current fosters with behavioral and training needs. Read more about her below:
What is your current role?
I currently hold a few roles, but my main roles are as a foster parent and as the Foster Behavioral and Support Squad Lead. I also do foster applications once a week, I am a foster representative, and I help the social media team out with these monthly posts! As the Foster Behavioral and Support Squad Lead I work to help fosters with any "problems" they might be having with their foster pet. This includes leash work, introducing fosters to their resident pack, anxiety, and more!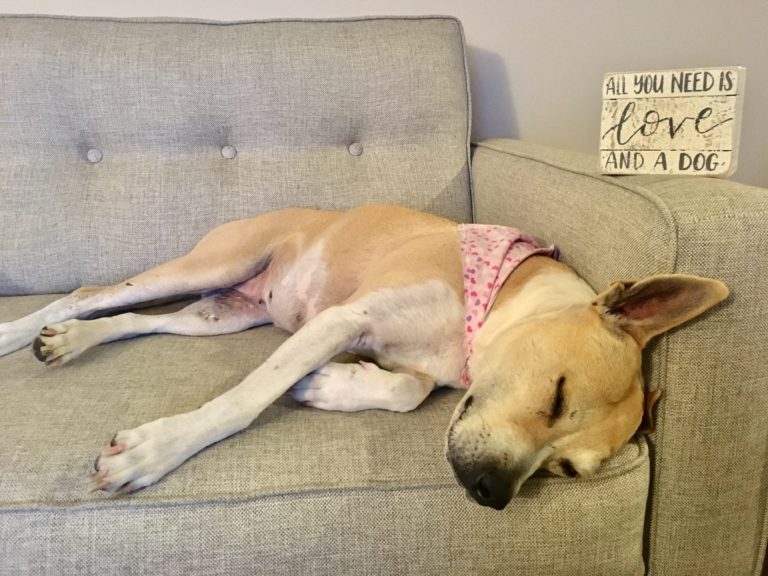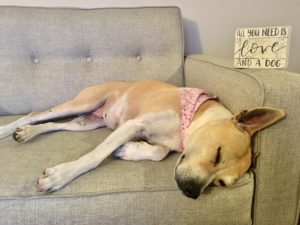 How did you get involved with volunteering at DPA?
In January 2018 I was visiting a friend in Oklahoma and she was fostering this dog through a Tulsa animal rescue. I got to meet the pup and it just sounded like fun. The day I got back from Oklahoma I applied to a couple rescues to foster. At the time, I had never owned a dog, (or cat), before and I never grew up with pets. DPA got back to me first and since then my husband and I have fostered about two dozen dogs and I have taken on a few other roles.
What are you most passionate about at DPA?
I am most passionate about saving lives. It truly gets addicting and is so rewarding when an animal you are fostering just flourishes out of the shelter. I love seeing the changes that are made within a dog a few days out of the shelter and then ultimately when they are ready for their fur-ever home. I can say for sure that no foster dog we have had is the same a few days or even a week later as they were the day we picked them up from the shelter. I am also passionate about dog behavior. I love supporting fosters and helping them help their newest little foster addition. Dog behavior is extremely interesting to me and it is always great news when our foster humans are seeing positive progress with their fosters.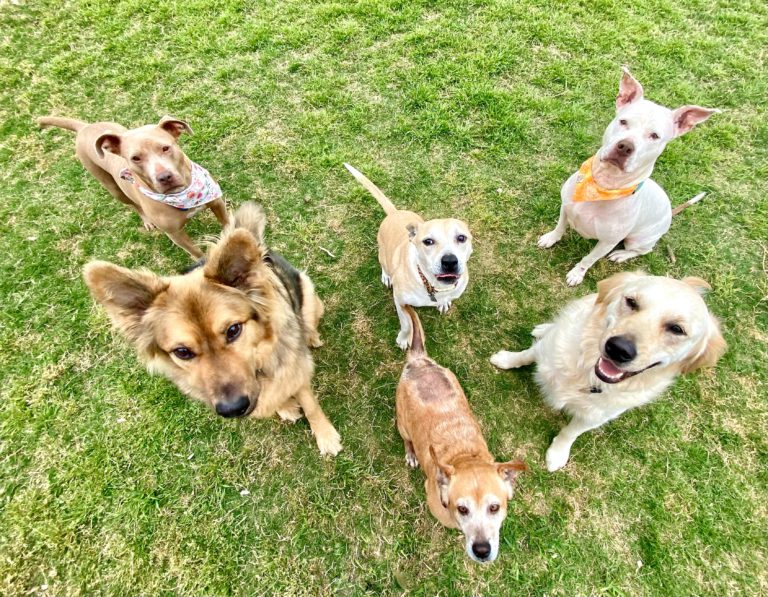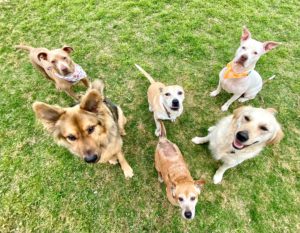 What are some words of wisdom to new DPA Volunteers?
If you are a foster — FOLLOW DECOMPRESSION!!! Decompression has saved the sanity of our resident dogs and helped our fosters adjust. It is also important because there is always a risk that a foster might have something contagious, like kennel cough, when they leave the shelter. Also if you are a foster, lean on your foster rep and the support squad team — we are here to help and no foster should feel alone. 
Give us a fun fact about you!
We have two DPA "foster fails". Stella was our very first foster in January 2018 and we could not say goodbye to her. Banjo was our 4th foster in August 2018 and my husband knew he wanted to "fail" on him before we even pulled him from the shelter. Our two foster fails were in our wedding! We also have a third dog, Simba, who we rescued in April 2020 because he was in need of a new home. I seriously fall in love with every foster we have and while it is always hard to say goodbye, watching them flourish in their new home is priceless.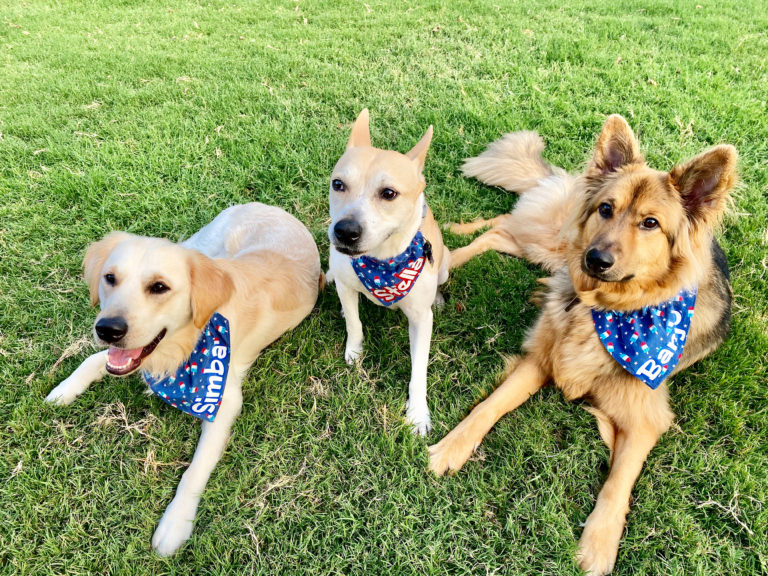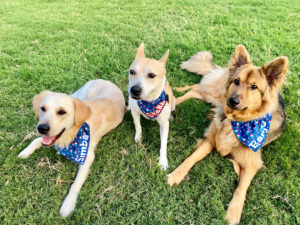 Be Pawsome like Jenay. Apply to be a Dallas Pets Alive! volunteer or foster today!