Ask any pet-obsessed social media user what their favorite app is and most often it will be Instagram. Why? It's no secret that Instagram is brimming with squee-worthy pet posts, so it's the perfect fix for when you need a quick dose of cuteness. It's also a great way for us to catch up with our adopted alumni from time to time – we can follow their stories with just the click of a button.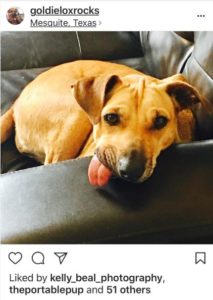 From pint-sized portable pooches to true life Cinderella stories of street dogs turned agility stars, Instagram has made itself a storybook full of wonderful adoption tales about dogs rescued, fostered and adopted through Dallas Pets Alive!
Here are 20 picks (in no particular order) to check out, gush over, and share with a friend.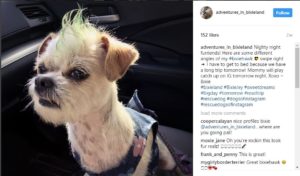 18. @mollyandgilligan– "2 rescues living the good life in Buckhead in Atlanta, GA. @dallaspetsalive"
19. @adventures_in_bixieland – "Stray pup turned fabulous princess & my fur-siblings. Texas Girl, 7 years old (we think), Gotcha Day 1/20/17 Brussels Griffon/Shih-tzu Mix"
20. @poppiepink – "Hello my name is Poppie. I am a female chihuahua! I <3 to play with all my toys. I love my family. I <3 Dallas Pets Alive!!"
Want to adopt a pet and join the Dallas Pets Alive! family? Check out our robust lists of amazing dogs and cats to find your new furry friend today! You never know, with a little time and a few filters, they could end up being Insta-famous.