I am grateful for all the accomplishments and memories we made together in 2022 and I am beyond excited about what we will accomplish together in 2023. Last year was full of wonderful stories and we ended with two very special ones.
The second week in December, Dallas Animal Services (DAS) announced they had experienced an outbreak of canine upper respiratory infections. To create a "clean break" and stop the spread of illness, DAS needed to completely empty two rooms – 150 large dogs – in just one weekend.
Our rescue team was at the shelter helping individuals choose their perfect dogs to adopt or foster. DPA Fosters pulled six dogs among the other North Texas rescues and individuals helping DAS succeed. And they did! Way to step up for our homeless animals, North Texas!
Who rescued who?
Pregnant and alone in freezing weather, Mama Coco (pictured above) found her foster mom, Chelsea, just in time to deliver her babies. For Chelsea, this was a huge undertaking as it was one of the most difficult years of her life. She'd just lost her job and was left alone with her two-year-old daughter for the holidays. Chelsea reached out to DPA for support and we were delighted to welcome Mama Coco into the DPA family with Chelsea as her foster.
Mama Coco brought the magic of the holidays to her foster family. On December 25th, Mama Coco delivered 13 babies! Chelsea and her daughter will adopt Mama Coco and care for the 13 puppies until they are ready for adoption. If you would like to help support Mama Coco and her babies please make a gift toward the Baldwin Family Urgent Medical Care Fund.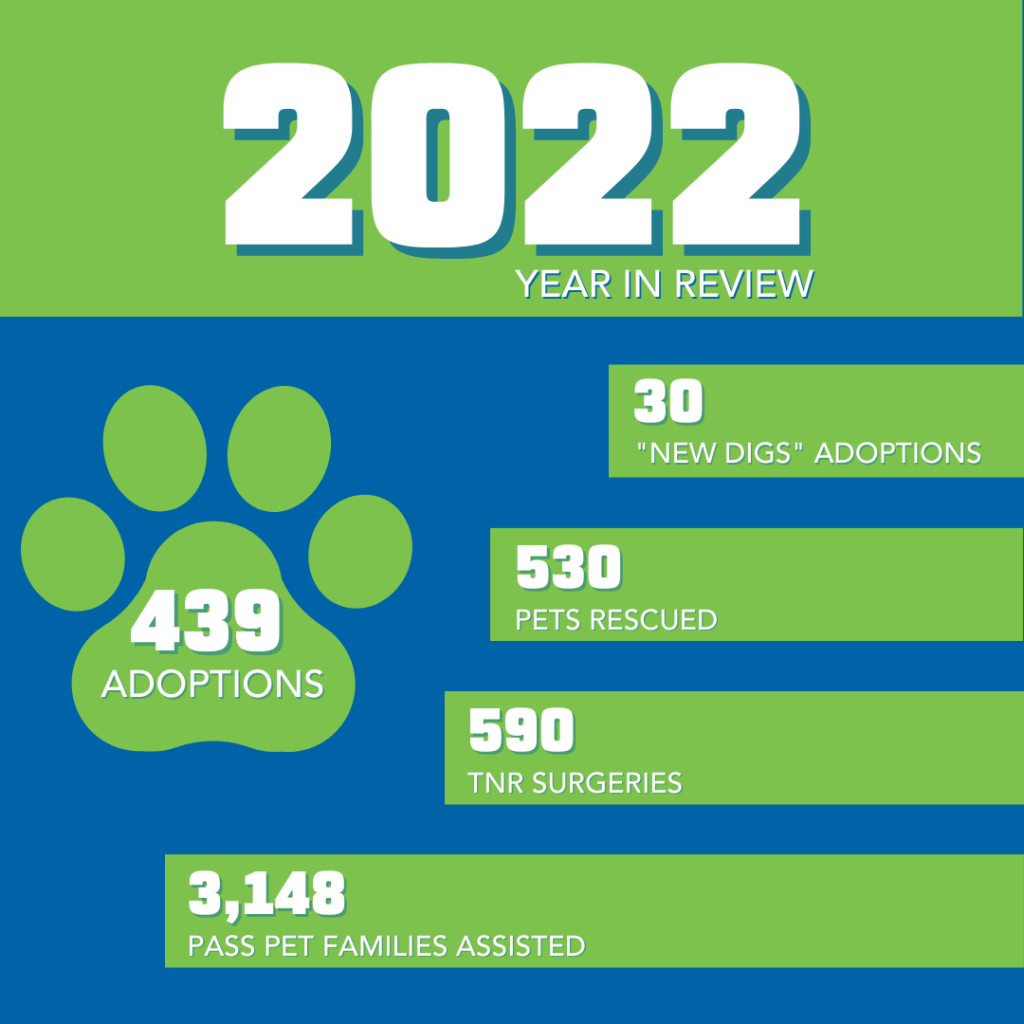 Without you, none of the animals we helped in 2022 would have had loving fosters, found new families, or received the medical care, training, and love that they needed. Thank you for making our 10 Year Anniversary one we will never forget!
We cannot wait to save lives with you in 2023!