What is your favorite thing to do during the winter holidays? Shop for gifts? Hit the beach or the slopes? Enjoy time in front of a roaring fire with family?
Any of those would be perfectly wonderful! But for Esther Mooring and her husband Bobby Lorgeree, the holidays mean using a year's worth of vacation time to spend 10 am to 7 pm every day between Black Friday and Christmas Eve wrapping hundreds and hundreds of holiday gifts to raise critical funds for the neediest North Texas pets.
This year's holiday season will be the third year they've raised funds for Dallas Pets Alive! Esther, a Director of Sales, has used her creative and professional skills to build the program which has raised more than $140,000 in 28 years for animal rescues. Repeat customers and volunteers come to Esther year after year because they appreciate the love she wraps into each gift and the passion she has for helping animals.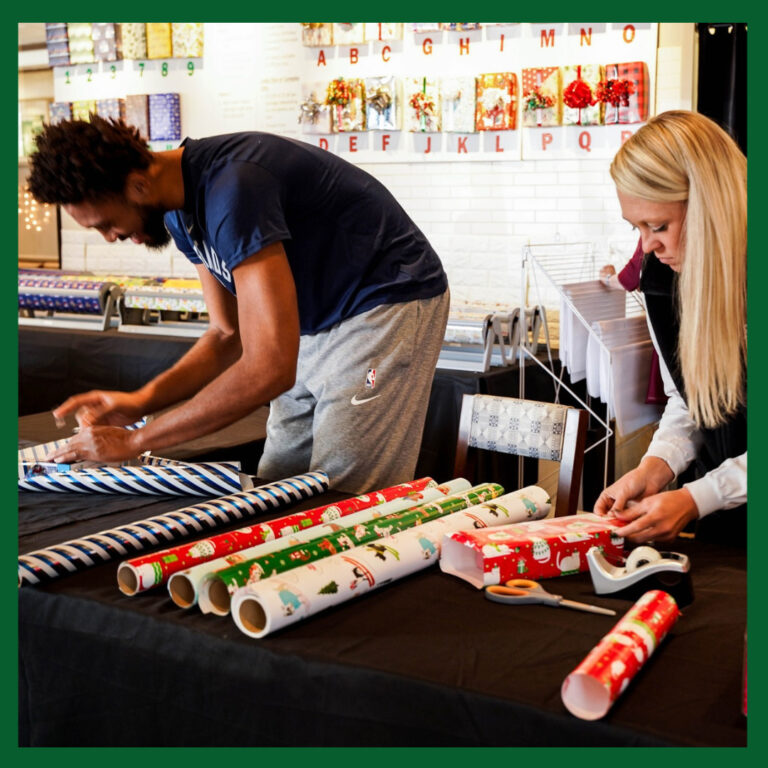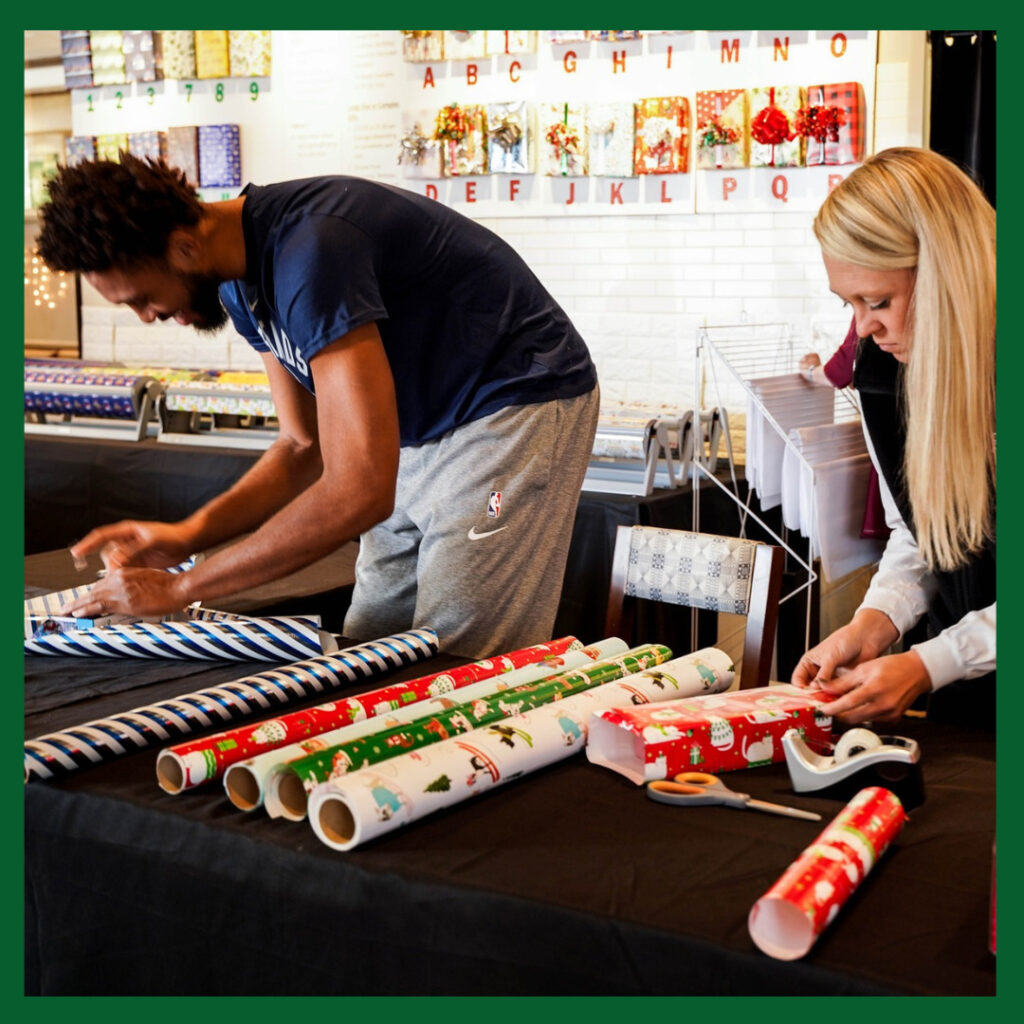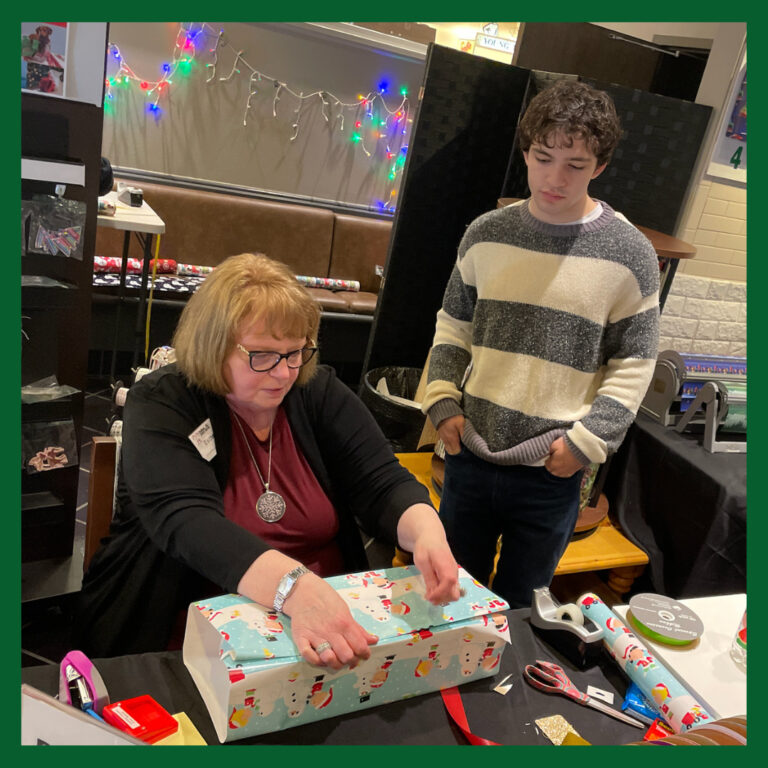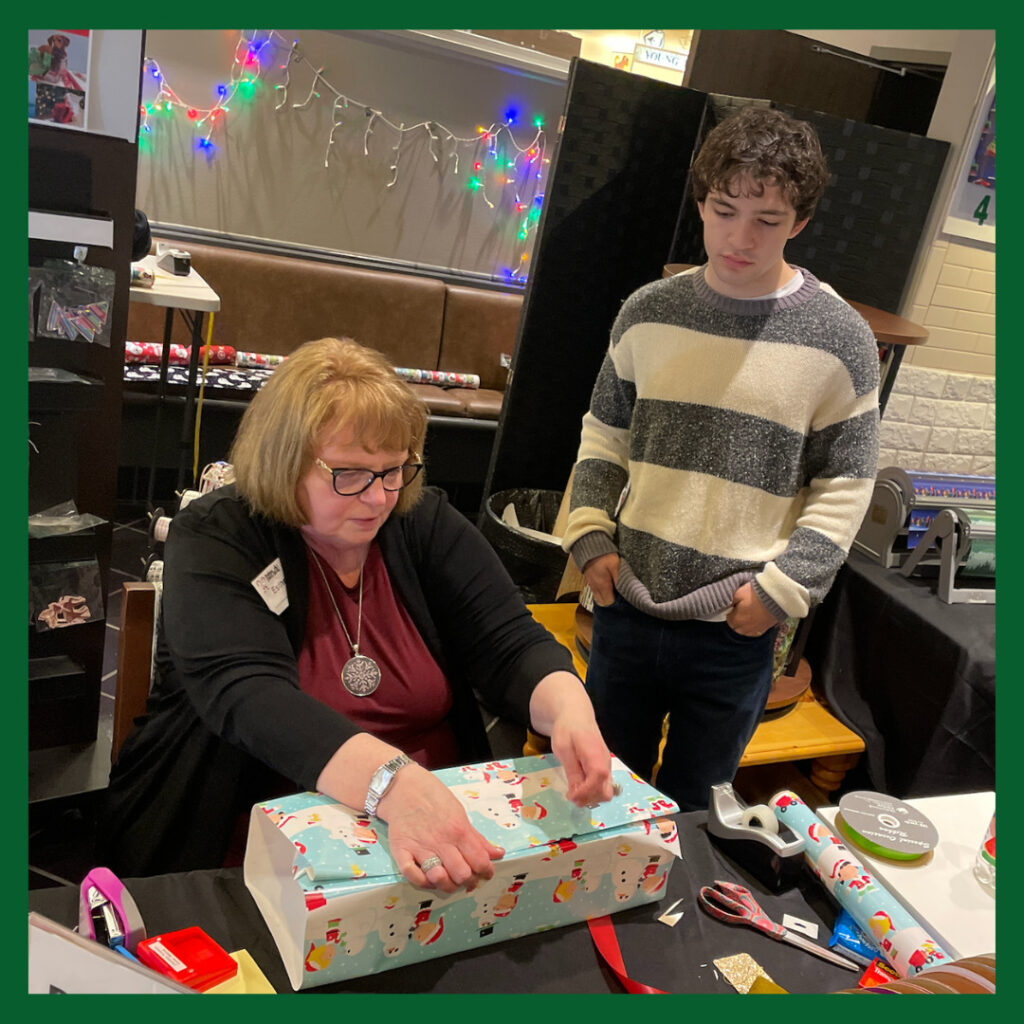 Esther and Bobby underwrite the costs of all the elegant wrapping papers, ribbons, and supplies themselves, so every penny raised at their space attached to the Barnes & Noble (Park & Preston) goes toward the care of DPA's animals.
Last year, several surprise volunteers stopped in to help wrap: Texas Legends Center, James Banks III, and actor Bryce Gheisar. (His newest film: White Bird: A Wonder Story will be released in August.)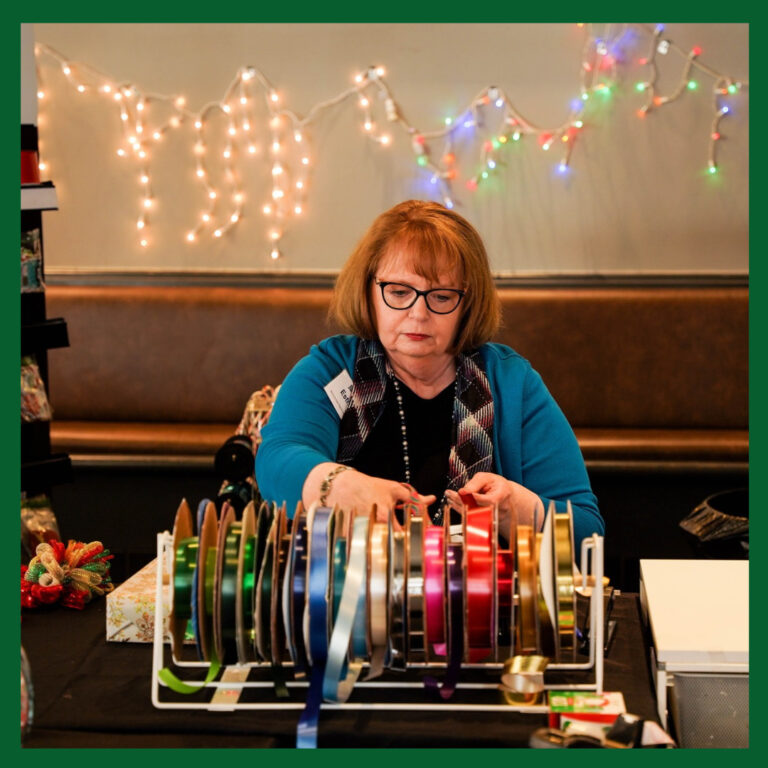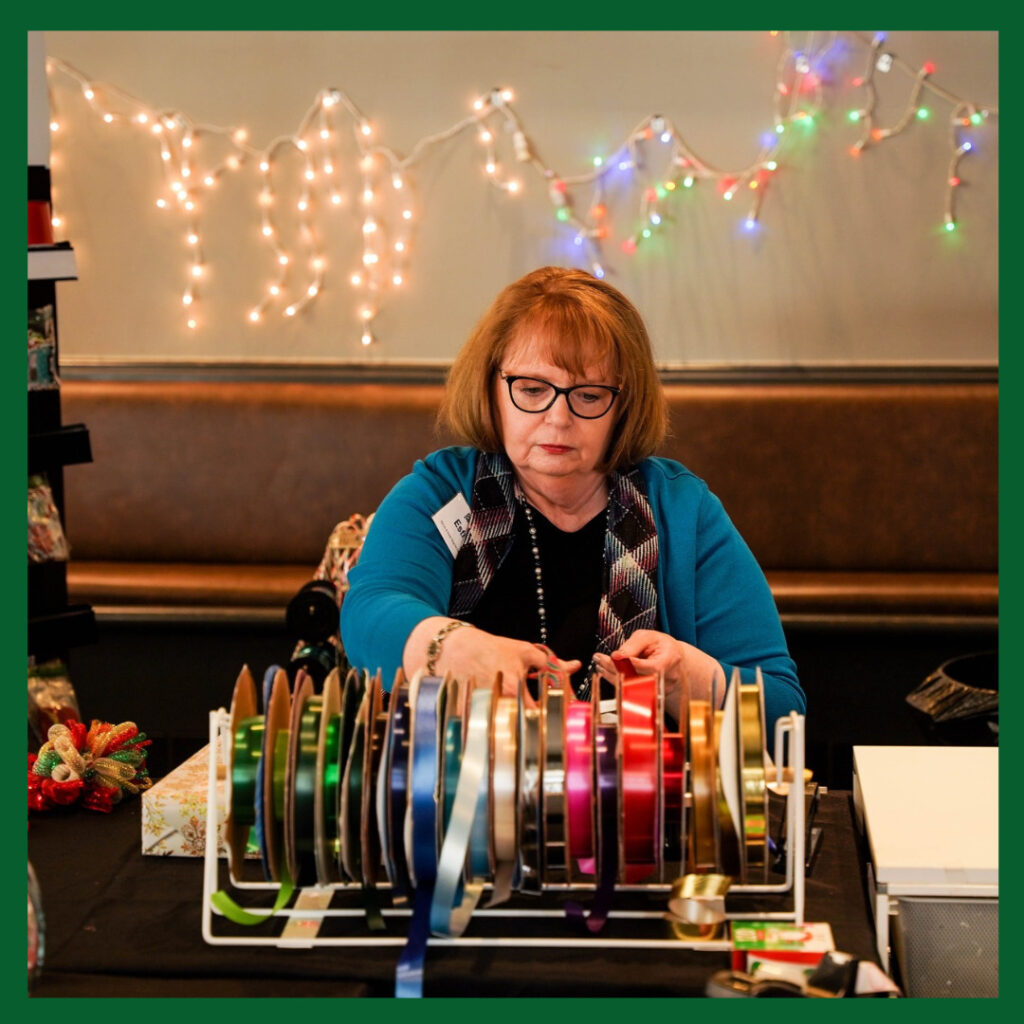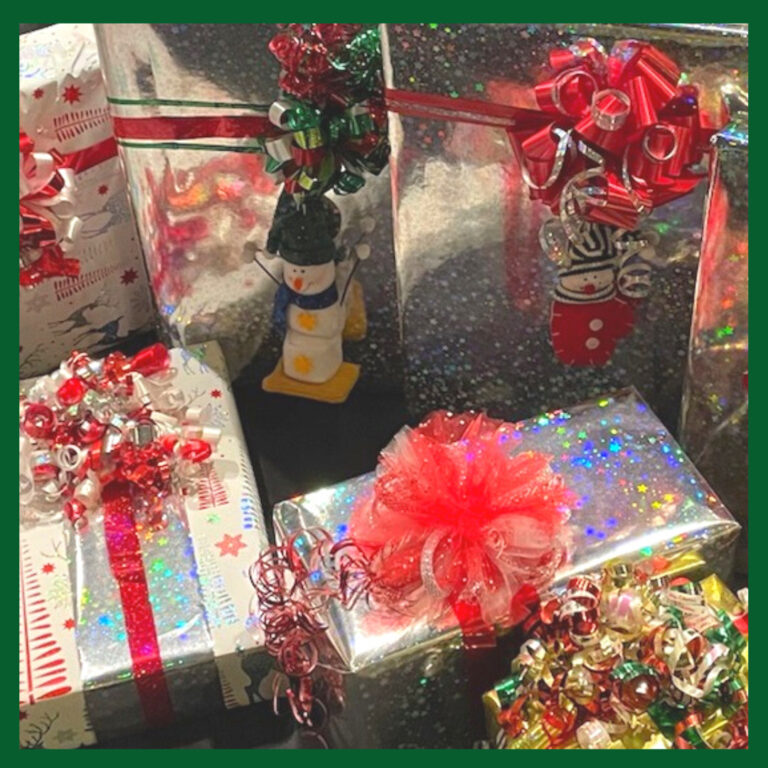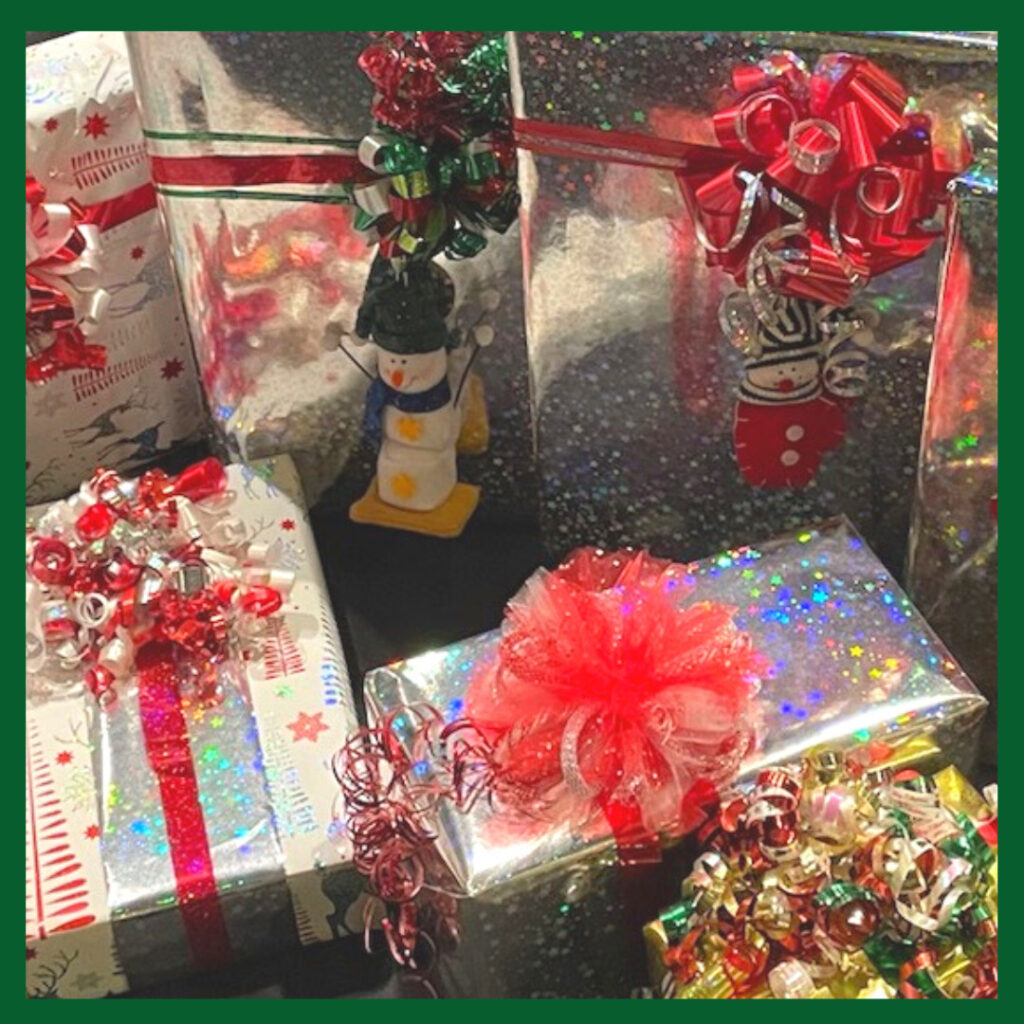 If you would like to help Esther and Bobby and their volunteers make gift-giving magical while raising money for animals that need us, please complete this form to get on Esther's list! You'll learn new skills, work hard, and you never know who'll show up during your shift!
We love all our volunteers and could NOT accomplish what we do without them!