So you've made the decision to adopt your first pet or to get a buddy for your current pet(s)! The initial decision to adopt a pet is easy, but it is usually followed by an overwhelming process of finding a shelter or organization to adopt from, picking the perfect pet, and what seems like endless paperwork. All of these steps come before you can even bring your new family member home!
Lucky for you, adopting from Dallas Pets Alive is an effortless process whose goal is to make sure your furry friend is the best match for you.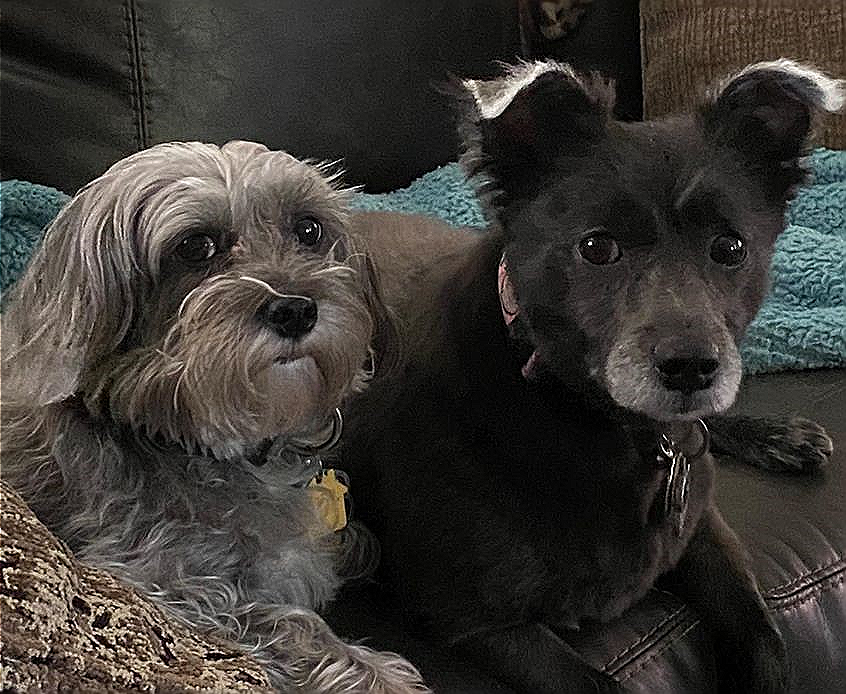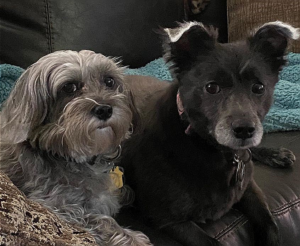 Dallas Pets Alive Adoption Process At A Glance…
1. Browse the Adoptable Dogs & Cats
2. Filling Out an Adoption Application
3. Phone Interview and Meet & Greet (MNG)
4. Finalize
5. Take Your New Pet Home!
Learn Why Adopting From Dallas Pets Alive Is The Best Place To Adopt A Pet…
One of the main reasons adopting from Dallas Pets Alive is one of the best places to adopt a pet is how simple yet thoughtful the adoption process is. 
Not only do you as the adopter not have to go through an overwhelming trillion step process just to meet your potential pet, but you are also partnering with Dallas Pets Alive as well as our foster parents to ensure the pet you adopt is best for you and your life.
Step 1: Browse through Adoptable Dogs & Cats
The first step on your journey to adopting a pet is finding your new addition to your family is finding a pet you're interested in! Dallas Pets Alive has all their adoptable dogs and cats on our website with information about each pet: age, sex, breed, and description of the pet's personality.
When browsing ask yourself these questions to ensure you are reaching out to foster parents of pets that have the most potential for you and your family:
What age range do I prefer for my pet?

Do my current pets have any issues with cats or dogs?

Are we able to provide a physical outlet for more energetic pets or would it be best to get a more calm pet?

Is there a preference for a pet that is more affectionate or would you appreciate a pet that is independent?

Are there any breed restrictions for your current residence? 
Besides looking online, Dallas Pets Alive also hosts adoption events where you can meet a group of adoptable pets in person. To learn more about these events as see when and where the next one will be check out the events page on our website.
Once you have found some pets you think might be a good fit, it's time to fill out your adoption application!
Step 2: Fill Out Adoption Application
Unless you have filled out a previous application in the past 3 months, it's time to get one started. In order to get started, visit the adoption page on our website and click the link to complete your adoption application!
This application will make sure you meet all the adoption requirements…
Be at least 18 years old

Be willing and able to spend the time and resources necessary to provide the training, medical treatment, and proper care of your new pet 

Have an unexpired, government-issued photo ID

Live within four hours of Dallas

Provide written verification of home ownership or landlord's approval
as well as ask general questions about your previous experience with animals and lifestyle!
Step 3: Phone Interview
After filling out the application(s) for your selected pets, the adoption counselor will review your application. If it is approved and there is no one else in line in front of you, the adoption counselor will send you the foster's information so that you can schedule a phone call with them. Their foster parent will reach out in order to schedule a call with you. The purpose of this call is to learn more about you and your family as well as answer any questions you might about your potential new pet!
Step 4: Meet and Greet
If you and the foster parent think the pet you inquired about could be a good fit, an in-person meeting will be scheduled! This gives you the chance, not only to see your potential new family member but also see if pets you currently have will get along with them. This is also another chance for you to make your final decision if this is the pet you'll be adopting! If it is not a good fit, your application can be used to meet other animals in our program for up to 60 days from when it was submitted. Just let the adoption counselor know.
Step 5: Finalize Adoption and Take Home Your New Pet!
Once you have decided to move forward with adopting, you will be contacted with a contract and a link for payment via text message. Your contract and payment link will be reviewed by an adoption counselor to make sure it is complete. Once the adoption counselor gives you the green light that everything is finished, you can reach out to the foster parent to schedule the hand-off of your new family member to you. 
The payment that is associated with your adoption process includes:
Spay or neuter surgery 

Heartworm testing for dogs 6 months or older 

FeLV testing on all cats and kittens 

Current vaccinations 

Deworming treatment 

A microchip
Keep in mind that it could take up to three business days for you to receive your pet's medical records via email. Keep a lookout for that documentation to give to your pet's new vet.
You getting your new pet is not the end of your journey with Dallas Pets Alive. After adoption, we are available to you for any questions or concerns to make sure that the transition goes smoothly for both your pet and your family. 
Feel free to reach out and we will be happy to help any way we can!
Meet Kelsey, a proud pet parent of two Dallas Pets Alive Alumni!
"I feel proud to have two DPA alumni because I am so grateful to the organization for giving us two amazing girls!"
Sheriff Reba and Ranger Kelsey's furry babies are what we like to call a Dallas Pets Alive Alumni. Kelsey gave Dallas Pets Alive the honor of introducing her and her family to their first new forever family member, Sheriff Reba. After adopting her first pet from Dallas Pets Alive, Kelsey and her family came back for seconds and adopted their next pet from us, Ranger!
Kelsey wanted to share her/their journey with adopting with us and we got the chance to sit down with her and ask her a few questions: 
1. What made you realize you wanted to adopt for the first time or again?
My husband, Jon, always wanted a dog. I kept coming up with excuses on why we should wait when Jon sent me a picture of Sheriff Reba. As soon as I laid eyes on her picture I knew she was ours. I no longer had any excuses to give!
Some time had passed after adopting Sheriff Reba when we lost our cat, Mittens. We knew we wanted another fur baby so we started looking at Dallas Pets Alive adoptable pets since our first adoption with them went so well.
I was scrolling through when I spotted Ranger on a page looking for a temp foster and knew she was the one.
2. How did you first find out about Dallas Pets Alive?
For our first dog, Sheriff Reba, Jon was signed up to a third-party website that emailed him a list of adoptable animals in the area each day. One day we were sent information on Sheriff Reba and quickly discovered that she was a part of Dallas Pets Alive. We immediately started emailing for more information and were lucky enough to adopt her soon after!
When we wanted to adopt again, there was no doubt we would come back to Dallas Pets Alive to find our perfect match. We attended a few adoption events and just patiently waited for the right one. Soon enough Ranger entered our lives!
3. When you were originally searching for your perfect pet did you have a specific personality, species, or breed in mind? How did your expectations change over time?
Honestly, I was not a dog person at all. Growing up, my family and I never had any pet dogs. When originally looking my goal was to find a small pup that was well mannered. Over time, I have come to realize that the size of the dog does not matter…their personality does!
4. Describe the process you went through from knowing you wanted to adopt from Dallas Pets Alive to bringing your pet home.
We emailed for more information about Sheriff to make sure she would be a good fit as we also had two cats at the time. The volunteers reached out to give us more details about Sheriff. We then decided to do an application for her. After the application's approval, Jon and I did a meet and greet with Sheriff's foster parent. She was shy, but we knew instantly that she was meant to be part of our family. We let the adoption team know that we wanted to adopt her and then we signed the contract. Her foster parent brought her to us a few days later and she's been a part of our family for 6 years now. With our second dog Ranger, we adopted at the meet and greet due to the foster having plans to leave town.
5. If you have adopted before, how was the process at Dallas Pets Alive different from your previous experiences?
I have not adopted previously, but my husband has adopted two cats from local shelters. He said he was much more comfortable during the adoption process with Dallas Pets Alive than a shelter because of their transparency throughout the process. Since most pets have lived with foster parents beforehand, they know a lot about the animal, which allowed us to find the perfect fits for our family and lifestyle.
6. What was your first and overall experience when interacting with your pet's foster parent?
Both of our pups' foster parents were helpful and so kind. Their foster parents let us ask a million questions and were very flexible with our busy schedules!
7. Do you still keep in touch with your pet's previous foster parent?
We do keep in touch with both foster parents. One of them is no longer with Dallas Pets Alive so we are friends on Facebook, but the other is the assistant director of the Adoption team! We have been able to get to know her well through working with her at the organization and attending events. 
8. Describe your daily life with the pet you adopted from Dallas Pets Alive?
Sheriff sleeps next to me and Ranger sleeps next to my husband, Jon. It works out that we both have a dog who loves us fiercely and have a buddy to do things with. 
Sheriff prefers to chill with me while I am reading or watching TV. Ranger likes to hang out with Jon. As a family, we love to go on walks and spend time in the backyard.
9. Why should someone adopt from Dallas Pets Alive?
Dallas Pets Alive treats their animals like family. When you adopt a pet, they provide everything about the animal and have amazing volunteers to guide you through the process. 
There is also an alumni team who will help with any issues that arise after adoption! Ranger developed some separation anxiety during the first few days when Jon wasn't around. The alumni team coached us through the transition by providing us resources and support.
10. Any tips or suggestions for those who are starting their search for their new or first pet?
In terms of tips for finding your new pet, stay patient. Getting excited is easy which often leads to decisions based on emotion instead of what is a good fit for your family. 
Now you know why Dallas Pets Alive should be your first stop when you're ready to adopt a pet! Get your journey started by checking out Dallas Pet's Alive's website to view our adoptable kitties and pups!