Collaboration is central to everything we do. Ten years ago, our partnership with the Community Beer Company began. CBC's motto of "Beer for the Greater Good" goes hand in hand with our mission to save homeless pets here in North Texas. What started with only a few dogs at the old brewery kept growing and look where we are now.
DPA! is doing things differently, encouraging you to take part as we help reimagine pet adoptions. Our Adoption Container is a space where innovation and collaboration come to life! The Container at CBC will put rescue pets and our mission in front of thousands of patrons, normalizing the idea of fostering and adopting a rescue pet. With this space, we can bring rescue pets and the cause of animal welfare into "pop culture."
The Container features an outside bar for CBC, a customized rooftop for private events and meeting space, a retail store to snag DPA! merchandise, and technology that will allow guests to have a match-making experience with DPA! foster pets.
On its first day, the Container proved to be effective at putting rescue pets in front of patrons and normalizing the idea of adopting a rescue pet. On opening night, we had our first DPA! Container Adoption, Dill! Dill met his family and his life is better than he could imagine. He's already hard at work at his mom's law office where he goes every day.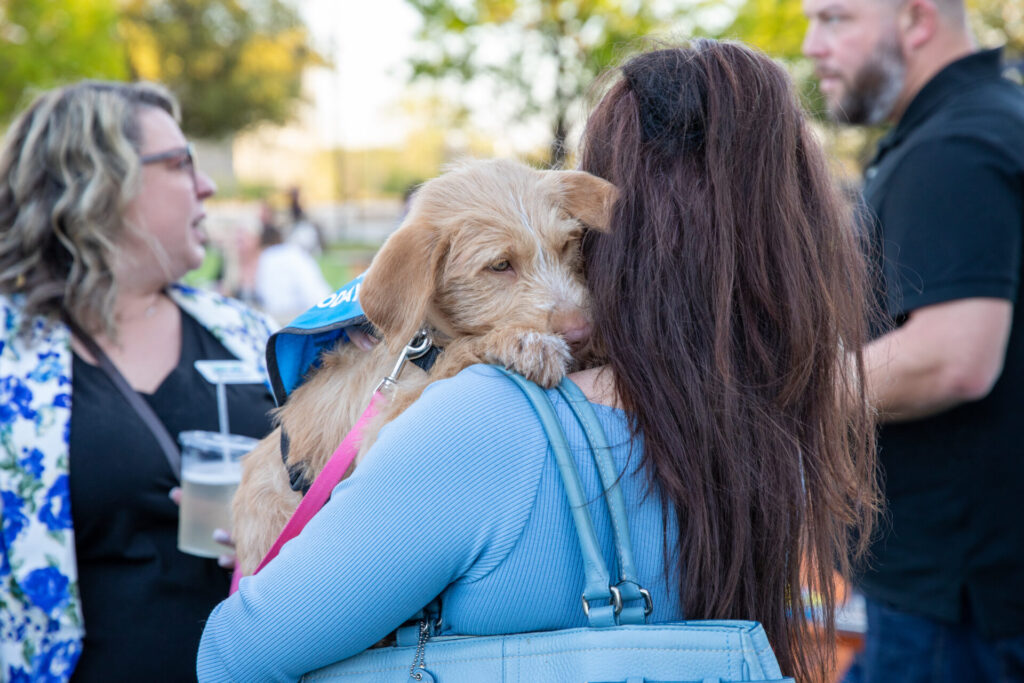 We'd like to thank the Community Beer Company, Cuddly, Reese Jones Foundation, BP Dallas, Point5a, Grenadier Homes, Dieste, and Texadia for making our vision come to life. In addition, we'd like to thank our donors the Kriskey Family, the Arron Family, Michael Walraven, and the Elias family for donating our seating spaces. Lastly, we'd like to thank all of the donors on our wall that have given their treasure and believed in a need for something that can truly change the lives of pets.
Here's to saving lives in ways we never thought possible! Come visit the DPA! Adoption Container during our hours below.
Thursdays – 6:00 – 9:00 pm
Fridays – 6:00 – 9:00 pm
Saturdays – 12:00 – 8:00 pm
Sundays – 11:00 am – 7:00 pm
The Dallas Pets Alive! Adoption Container, powered by Cuddly, is located adjacent to Community Beer Company's new brewery in Dallas.