At Dallas Pets Alive, we are finding ways to make fostering more convenient, and provide additional rewards to fosters for their efforts. Investing in our fosters helps us save more lives in North Texas.
The Foster + program provides increased supplies availability for grooming and supplies shipped to your door, foster referral bonuses, pet deposit reimbursement, 5 for $500 for canine shelter tags, grooming assistance, CIV vaccines for resident pets, GoodPup Behavior Training Scholarship for every foster dog, and Snyft rides for foster animals.
Help make the world a better place with one simple action: Fostering A Pet
Discover Annie's remarkable journey of transformation – GoodPup Behavior Training
Sammie was a Duck Team 6 capture after being found abandoned at a QuickTrip in the bitter Texas cold, playing with sticks and chasing birds. Sammie had fully decided being on her own was better than the heartbreak her owners gave her. It took a few months to capture her because she was playing hide and seek with Good Samaritans!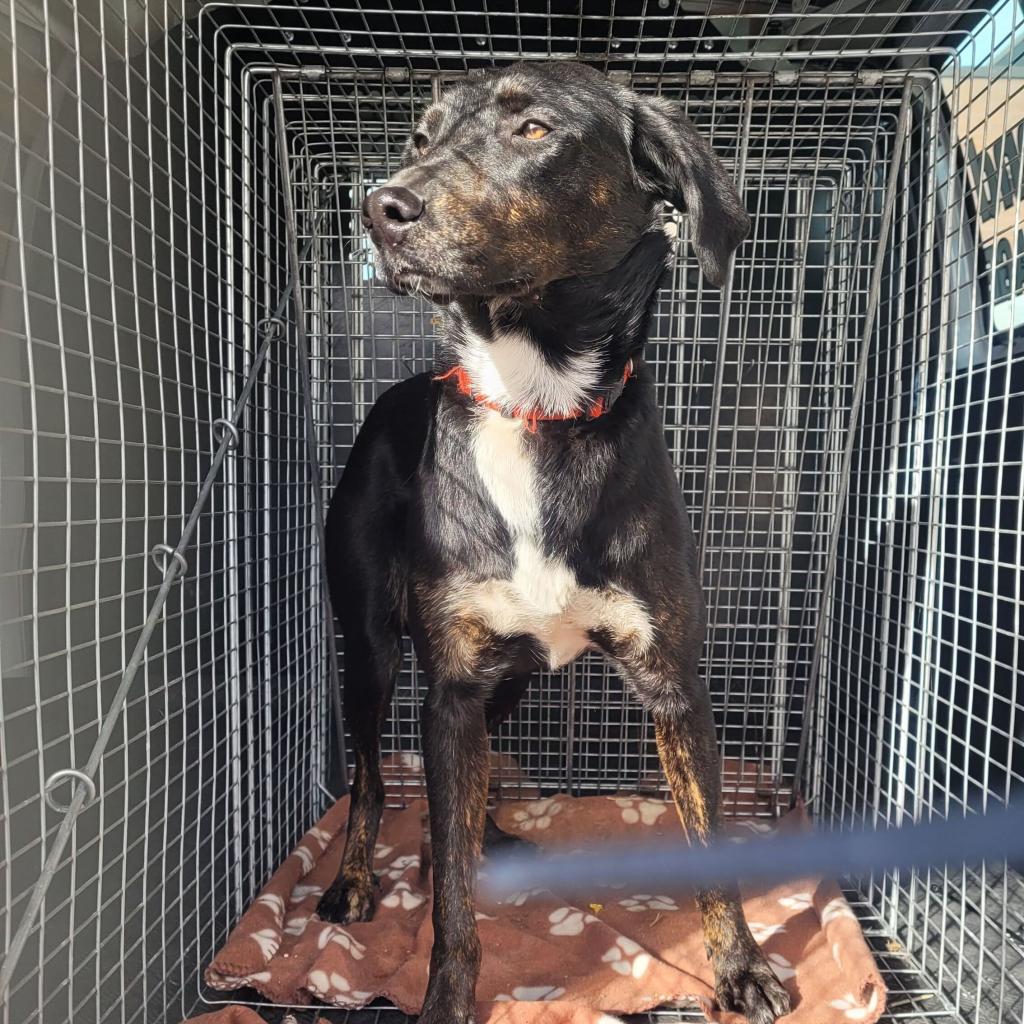 Sammie had to conquer many fears, despite life outdoors, she was afraid to go on a walk. On her first walk, she couldn't even make it past the driveway. She loved her foster family but her way of showing it was biting, lunging, jumping. Nothing that felt very good to her human caretakers. She was much happier when she met her foster brother. Still had zero impulse control toward him though and was entirely too rough. Sammie's mom was committed to using her GoodPup scholarship to change the relationship. Sammie's mom was able to send videos of her behavior and the virtual team walked her through how to communicate with Sammie. Her GoodPup scholarship has expired and her trainer has still checked in on her.
All of the hard work was worth it for Sammie's mom. She poured her whole heart into her and Sammie has rewarded her in the best way. She's quirky, expressive, loving, she's full of sugar and spice. Sammie was adopted by her foster family! Now, Sammie goes on hikes and lives out in the country with a pool of her own. Sammie is a great foster sibling to DPA foster dogs that come into their home. Through the Foster + program, Dallas Pets Alive is offering 4 weekly training sessions using the app "GoodPup".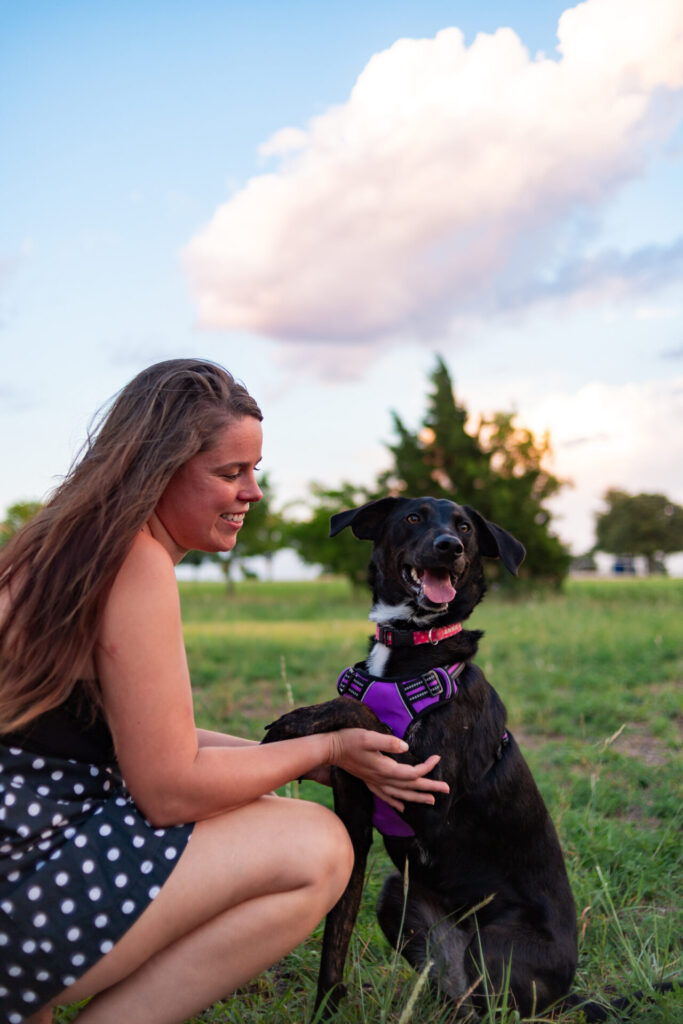 Snyft Ride assists kitten in getting the surgery they need
Two courageous siblings have endured unimaginable pain and suffering at just barely a month old. Left to fend for themselves on the streets, these siblings' lives took a devastating turn as their eyes became engulfed in infections. 
After making their way to DPA, we rushed Twinkles and Hopscotch straight to the vet where it was determined that they need urgent enucleation as their swollen and severely infected eyes are beyond repair. While these sweet siblings' past remains a mystery, their condition speaks volumes about the hardships they have endured.
Hopscotch, the grey and white tabby, suffered retinal damage in his right eye, causing swelling and scabbing that demanded immediate attention. Twinkles, the orange tabby tiger, has faced even greater challenges with both of her eyes ruptured. Her right eye currently battles a proposed corneal ulcer, while her left eye bears the weight of a severely infected corneal ulcer. Despite their afflictions, both kittens are receiving antibiotics and ointments to alleviate pain and reduce inflammation.
Although this dynamic duo has experienced the most painful times, they remain passionate and prepared to brave their battles together. On August 2nd, Hopscotch underwent enucleation for his ruptured right eye along with his neuter and is doing great! They are resting comfortably and receiving biweekly rechecks to determine their recovery route and duration. 
A Snyft Driver helped transport Hopscotch to and from the vet is he could get the surgery needed to bring much needed relief. Are you interested in becoming a Snyft Driver? Email snyft@dallaspetsalive.org and you will receive $35 via PayPal per trip that you assist with.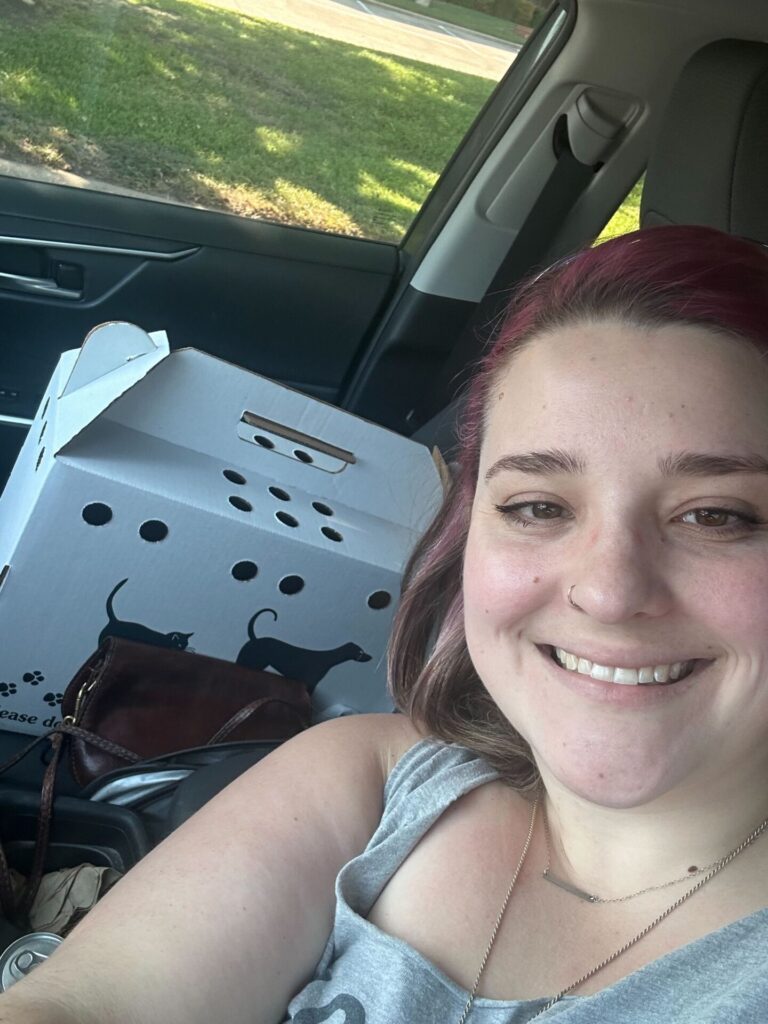 By referring someone to foster for DPA, you can earn $50 per referral while also potentially saving a life
16 week old Los Angeles was at an overcrowded shelter with over 400 dogs, which hovered around 140% capacity. All of our pets are housed by dedicated foster families throughout North Texas. Finding foster homes can be challenging when every available home is already full which is why at Dallas Pets Alive, the Foster + program created an incentive for someone to foster for DPA and receive $50 per referral. Thanks to the referral program, Los Angeles was rescued from the shelter and safely in a foster home.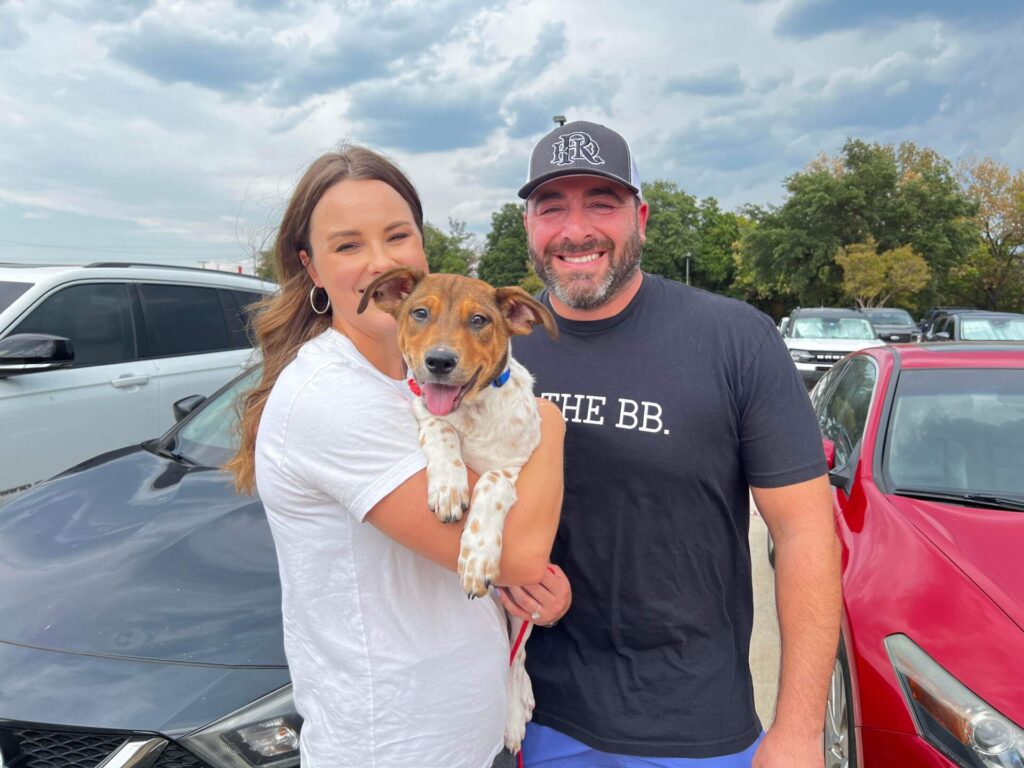 Fosters provide a lifeline and a second chance for pets who may be underage, injured, or simply in need of some TLC before they can be adopted. Dallas Pets Alive has received grant funding to allow us to trial this new program. At Dallas Pets Alive, we are finding ways to make fostering more convenient, and provide additional rewards to fosters for their efforts. Investing in our fosters helps us save more lives in North Texas. Sign up to foster today with Dallas Pets Alive!
The foster expansion program benefits were made possible by the generosity of the following at The Dallas Foundation:
Betty Pope Endowment Fund at The Dallas Foundation
Louis B. and Mary Ratliff Animal Welfare Fund at The Dallas Foundation
Erin Wylie Fund at The Dallas Foundation
Emma Barnsley Foundation at The Dallas Foundation
The program benefits will be available from July 1, 2023- July 1, 2024. Benefits may be extended based on funding and use of the program.