Peanut, fka Gidget, soared through Dallas Pets Alive! foster life, received life-saving heartworm treatment, and found a new life and a new name! Now she's running with the big dogs in her agility classes and reaching thousands of adoring fans through her popular Instagram account @peanutthemutt1.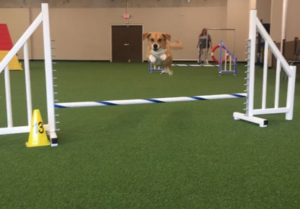 Watch her full Ruff Life segment on CW33 that aired May 24, 2017.
Want to help by adopting or fostering a pet from Dallas Pets Alive!? Contact us today!