Spot's human parents loved him the moment they laid eyes on him, but they found out quickly that raising a puppy is hard work! They tried and tried to work with Spot on the chewing and the barking and the nipping. They looked into professional training, but it was not an option they could afford. Soon, they were so frustrated and saw no other option but to take him to the shelter. They thought, Maybe we were not cut out to be pet owners and Spot deserves better than we can give him. Situations like Spot's happen all the time.
Wouldn't it be wonderful if there was a program that could help Spot's family get him the training he needs at a low cost, so they don't feel like they need to return him to the shelter, where there's a risk that Spot might get euthanized? Come December 2016, there will be such a program in Dallas!
Dallas Pets Alive!, since its inception, has focused on reactive rescue, pulling animals from Dallas Animal Services (DAS) into our adoption program. This year and into 2017 our goal is not only to continue our good work rescuing animals from the shelter but also to take a more proactive approach. A major component of this approach is helping owners who are having problems so great that they see surrendering their pet(s) to a shelter as their only option. Helping these owners is the basis of the Positive Alternatives to Shelter Surrender (PASS) program, which will launch on December 3, 2016 thanks to the support of The Dallas Foundation's grant program.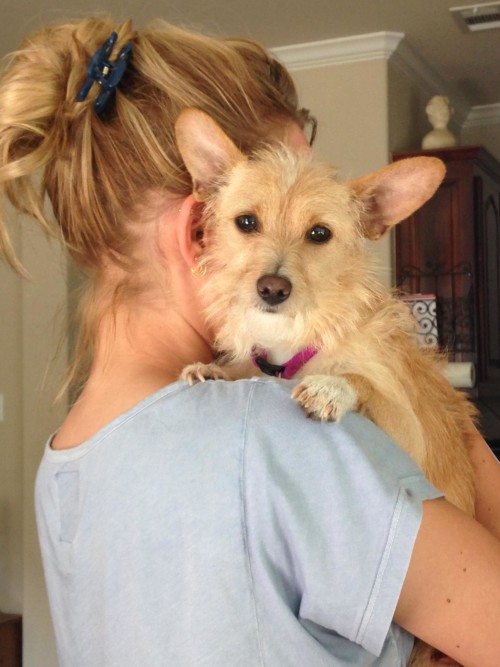 The new PASS program directly addresses a key recommendation in the Boston Consulting Group report, which focuses on reducing the surrendering of pets to DAS: to reduce owner surrenders to the shelter. The PASS program, in collaboration with DAS, the SPCA of Texas and The Dallas Foundation, will directly impact shelter surrender by posting bilingual volunteers outside DAS on Saturdays (the day of the week with the highest intake rate). These volunteers will provide resources to pet owners that directly address two of the three key challenges in the hopes of preventing a surrender, which are medical and behavioral issues.
PASS Volunteers will serve as the first point of contact for owners who are prepared to surrender their pet to DAS. Using professional courtesy and a non-judgmental attitude, volunteers will identify and track why these pets are brought to the shelter. Then, Dallas Pets Alive! will be able to offer these pet owners medical treatment and behavior training, as well as other resources that are available here in the Dallas community in the hopes that they will reconsider surrendering their pet.
By helping animals return home instead of being surrendered to the shelter, the PASS program will create more space and time for strays in the shelter, therefore increasing the probability that stray pets will find forever homes. This is key in improving the live release rate at DAS, as the stray animal sweeps continue to take place in Dallas. The more pets Dallas Pets Alive! can keep in their original homes, the more shelter space DAS has to care for strays, allowing more time for families to find pets they would otherwise have never met. In 2015, 11,000 pets were owner-surrendered to the shelter. Imagine how many lives we can help save if we can positively impact this number!
The whole community is going to have to work together to make the PASS program a success. The SPCA of Texas is one organization that will help DPA offer essential services to owners who need help. Their Medical Services Administrator tells us, "The SPCA of Texas is excited and proud to partner with Dallas Pets Alive! as we work toward our shared goal of keeping pets in their homes and out of the streets and local shelters."
The PASS program needs your help! We are searching for bilingual (needed but not necessary), compassionate and responsible volunteers to help counsel citizens at the shelter. To learn more, please sign up to attend one of our training sessions being held at Dallas Animal Services:
Register for Training on December 8
12 p.m. – 1 p.m.
Register for Training on December 15
12 pm – 1 p.m.
For more information please contact info@dallaspetsalive.org