With a name like this month's featured cat, we were expecting a lion or at least a reasonable facsimile but this kitty is just a furry friend with a friendly disposition who likes to follow his foster mom around the house and cuddle.  Meet Leo!
Leo is a male Domestic Shorthair mix with silver tabby markings and big white patches that set off his light green eyes.  He's known for his talkative nature, his love of cat treats and his willingness to snuggle and watch tv. He is described as "friendly and dapper" and no doubt it's true.  Just look at his photos!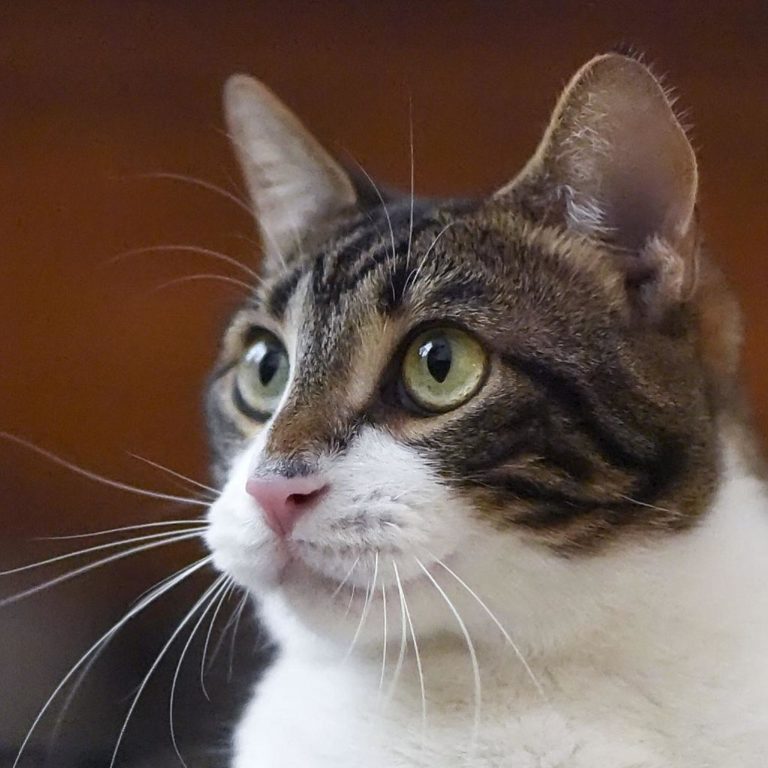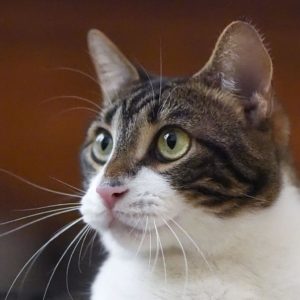 Leo has tested positive for Feline Immunodeficiency Virus (FIV) which makes his immune system weaker and requires him to be an indoor cat.  He will need to stay current on his immunizations and see the vet as needed. FIV can't be casually transmitted to other animals or humans and Leo should live a normal life span with proper care.  
Are you looking for a feline friend for those long t.v nights on the sofa?  Leo may be the right cat! Apply to adopt LEO today! His adoption fee is 50% off now through the end of May.