Who is this sun-bathing, cheese and chicken-eating, car-riding dog with enough kisses for everyone she meets? Meet Alexi, a friendly pup whose sunny personality is lighting up the world. This sweet girl is looking for her forever home, and you could help her find it! Alexi is brown and white, has soulful gold eyes and is about 5-to-7 years old. Don't let her age fool you, she's got plenty of personality with a lot of life ahead of her.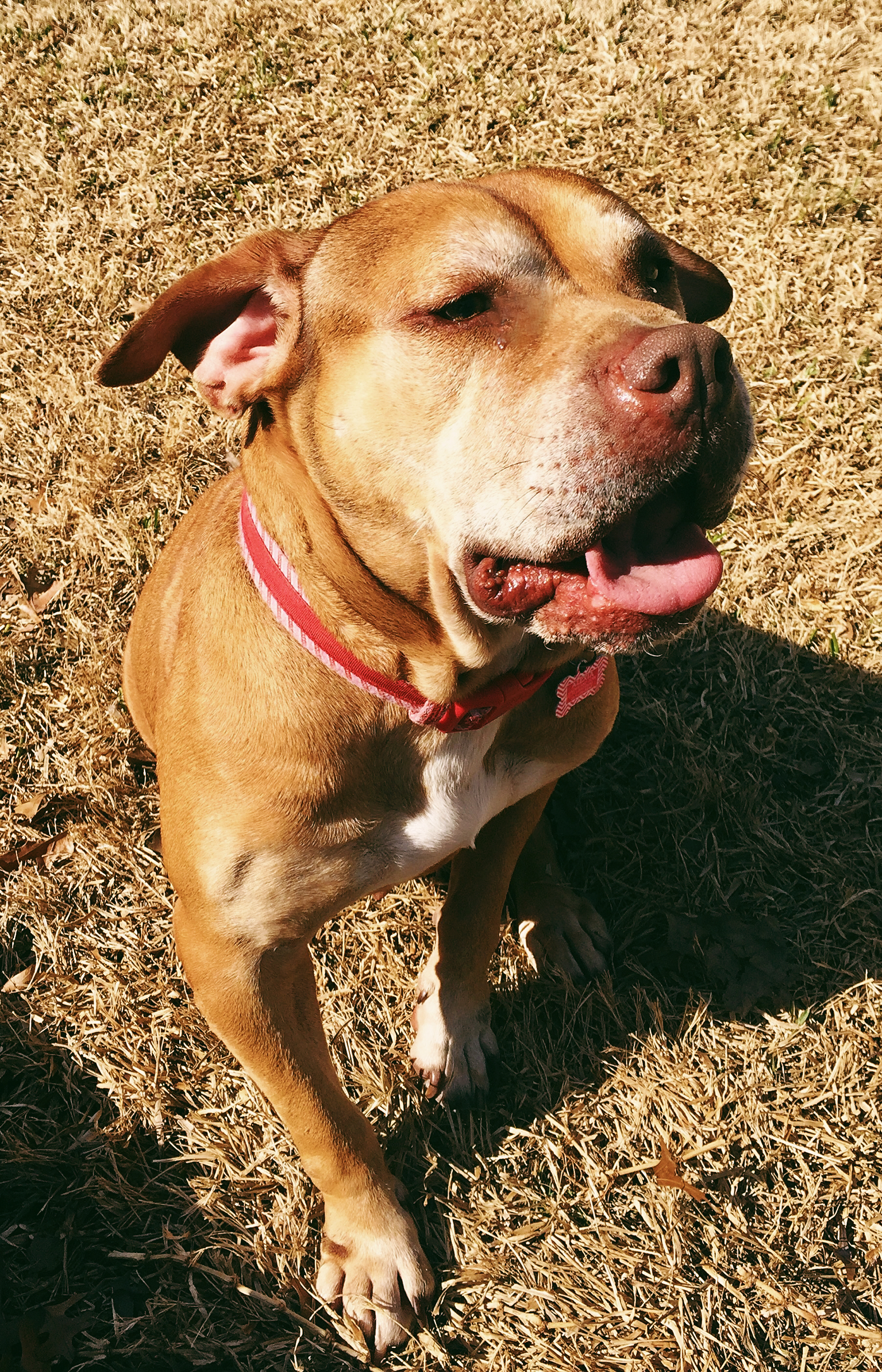 About Alexi:
Her foster mom describes Alexi as loving and friendly. This gal likes other dogs who share her mellow vibe, so whether she is riding in the car with people, taking a nap or just chilling out at Doggy Day Care, Alexi always has friends by her side! No doubt all that quiet, positive energy of hers is coming back to her. She was even featured on CW33's Ruff LIfe, so check out her Baywatch-themed video and see her in action!
Alexi's Beginnings:
Alexi had a rough start in life. She was bred multiple times and suffered some physical problems from the overbreeding. She even had trouble walking and needed some old-fashioned TLC. That's when Dallas Pets Alive! stepped in and helped her get her groove back. She's doing well with her foster family and is ready to put the next paw forward…into a new forever home.
Adopt Alexi:
Alexi enjoys the outdoors, is housebroken, walks well on a leash and considers her crate a second home. She has been socialized well and loves to be around people, especially when she can worship the sun gods. All she needs now is a forever home. Alexi would make someone a wonderful companion.
Alexi is looking for her furrever family, and to help make this happen, her adoption fee is only $100 through the entire month of March! Apply to adopt Alexi today