Thank you for helping us continue to save lives!
Sincerely,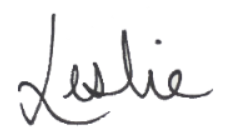 ---
Creating a Stress-Free Fourth of July for Our Beloved Companions
With July 4th just around the corner, it's important to ensure the safety and well-being of our furry friends during the fireworks festivities. The loud noises and bright flashes can be highly distressing for many pets. To keep your beloved companions safe and calm during this festive celebration, consider creating a quiet and secure space for them indoors. Provide a cozy den-like space with familiar bedding and toys where your pet can retreat to feel secure. Close the windows and draw the curtains to muffle the noise and reduce the visual stimulation. Playing soothing music or turning on a television can also help drown out the loud sounds. Additionally, make sure your pet has proper identification and is microchipped, as the loud noises can startle them and increase the chances of them running away. Lastly, offer extra comfort and reassurance to your pet during this time by staying by their side and providing gentle affection. By taking these precautions, we can ensure that our beloved companions have a stress-free and safe Fourth of July!
---
Another Dallas Pets Are Family Event Filled with Success
---
Book Your Headshot Photo Session
---
Tune In to Our New Podcast
---
Upcoming Events – Mark Your Calendars
Trivia With DPA!
July 5 @ 6:30 pm – 9:00 pm
August 2 @ 6:30 pm – 9:00 pm
Community Beer Company 3110 Commonwealth Dr., Dallas, TX
Community Beer Co. (where DPA's adoption container is) hosts trivia every Wednesday. We would love to get a DPA crew going on the first Wednesday of every month.
Come visit DPA's Adoption Container for the first time (or 20th), grab a drink at CBC (they serve sodas, beer, seltzer, wine, etc.), and/or food from the Community Kitchen!
DPA Handler Training
September 3 @ 9:00 am – 10:00 am
Community Beer Company 3110 Commonwealth Dr., Dallas, TX
This course is a MUST for Event Leads, Dog Handlers, Rescue Teams, Transporters, and if you would like to take someone else's foster to an event. This class is open to all foster humans (even if you currently do not have a foster), and volunteers. In this class we will discuss Handling Dogs Straight From The Shelter, Proper Ways To Approach Unknown Dogs, Proper Dog Introductions, Basic Handling Skills, and Q&A Time for Troubleshooting.

NTXGD Celebration
September 21 @ 6:00 pm – 10:00 pm
Community Beer Company 3110 Commonwealth Dr., Dallas, TX
North Texas Giving Day is the largest community giving event in the nation! This event is held annually in September, but you can give online and volunteer year-round. DPA has worked diligently to build a reputation as a leading animal welfare organization in North Texas. DPA has saved over 11,000 pets as we embark on over 10 years of serving North Texas.

Save-the-Date to join Dallas Pets Alive and friends for a marvelous evening on Friday, November 3, at The Hall on Dragon in Dallas.
We'll celebrate the wonderful people, partners and animals that make the miracles happen every day. Fun, Food, Drink, Auctions, Surprises, and MORE! All for the animals!
If you would like to become a sponsor or donate an auction item, contact Pat Robbins. Tickets go on sale July 18.
---
Become a DPA Volunteer
Check out all of our current Volunteer opportunities here.