Cosmo Kramer, a handsome, big-hearted 8-year-old LOVES to cuddle! Cosmo's sweet, big heart is why we're featuring him this month, during Heart Health Awareness Month.
Cosmo and his heart are going through heartworm treatments. It's not the most comfortable process for him but how lucky we are that supporters like you make it possible for us to pay for this critical care! Often, the dogs who need rescue have heartworms. In fact, DPA spent more than $12,000 last year on healing dogs' hearts!
Once this sweet guy is fully healthy, he will be ready to give his whole heart to a new family! 
If snuggling on the couch and watching TV or taking walks makes you happy, Cosmo might just be your perfect match! Are you ready for unconditional love from Cosmo?
You make it possible for dogs and cats with all kinds of medical and training needs to get the help they need to find homes of their very own.
If you can, please help by making a gift today to help all of them… AND Cosmo!
Thank you from the bottom of our paw-shaped hearts!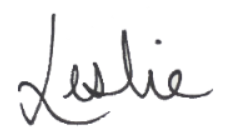 P.S. We believe every dog's heart should be protected, and we know you do, too. Please sign up to give monthly and become a DPA Champion today! Not only will you help heal a deserving dog's heart, but we promise you'll get that healthy heart feeling, too!