What's hoppin? We've got an exciting month of dogs, kittens, beer, and a round of applause for Cosmo Kramer who recently completed Heartworm Treatment just in time for Heartworm Awareness Month.
Check out what's coming up this month for DPA and we hope to see you at our 9th Annual DPA Pup Crawl on April 29th!
---
Heartworm Awareness Month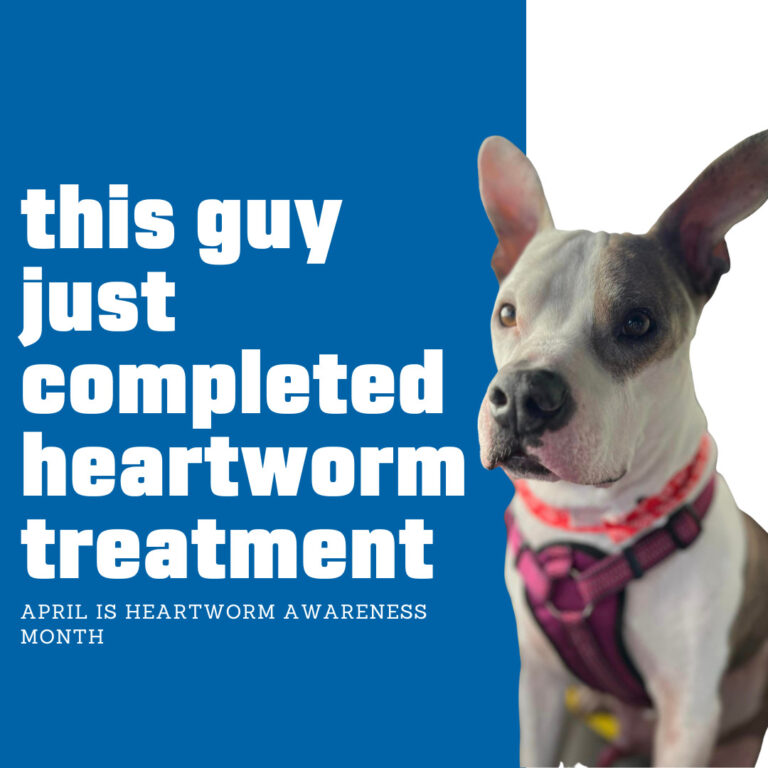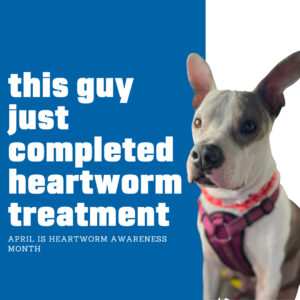 We spent $11,639.89 in 2022 to help pets go through Heartworm Treatment. It's a tough experience for both the foster pet and the foster, who has to ensure their foster pet is minimizing activity and resting for 6-8 weeks. The treatment hits hard at the worms infecting pets like Cosmo's heart. Now that he has completed Heartworm treatment, it's time to find a home of his own. Is anyone looking for an Easter bunny look-alike? Send in an application to meet Cosmo Kramer! Want to support a pet going through Heartworm treatment? Love a heart by clicking here.
---
Volunteer Appreciation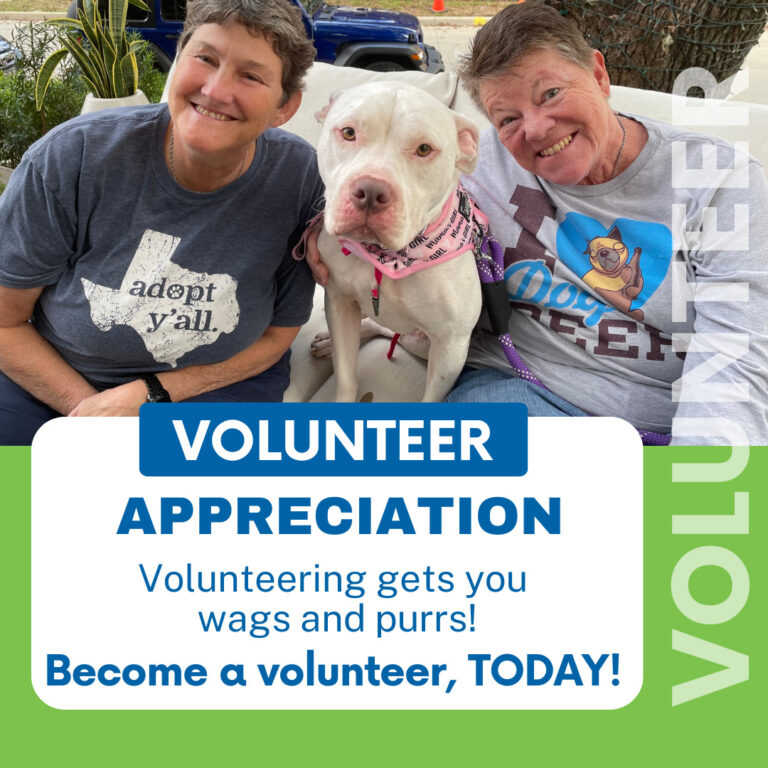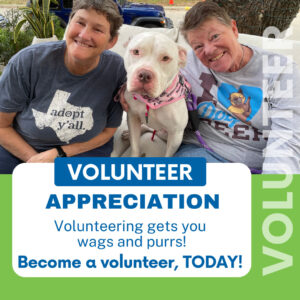 Did you know we have more than 200 volunteers at DPA? Our DPA Volunteers are one of a kind. We can't wait to celebrate our volunteers from April 16th to April 22nd. Are you interested in getting involved at DPA? Sign up to volunteer!
---
April Events
The Barking Project
Saturday, April 22, 10:00am to 3:00pm, 3656 Howell Street, Dallas – An Uptown street festival promoting adoption. Come meet some of our adoptable puppies!
Ferris Wheelers Yappy Hour with TITO'S Handmade Vodka
Sunday, April 23, 2-5pm, 1950 Market Center Blvd, Dallas,
DPA Pup Crawl
Saturday, April 29, noon to 4:00pm Community Beer Co (3110 Commonwealth Dr, Dallas). Join us for our 9th Annual Pup Crawl. Grab your tickets by 3pm, Friday, April 14 to get your Commemorative 2023 Pup Crawl T-Shirt!
---
DPA!'s Adoption Container is Officially Open!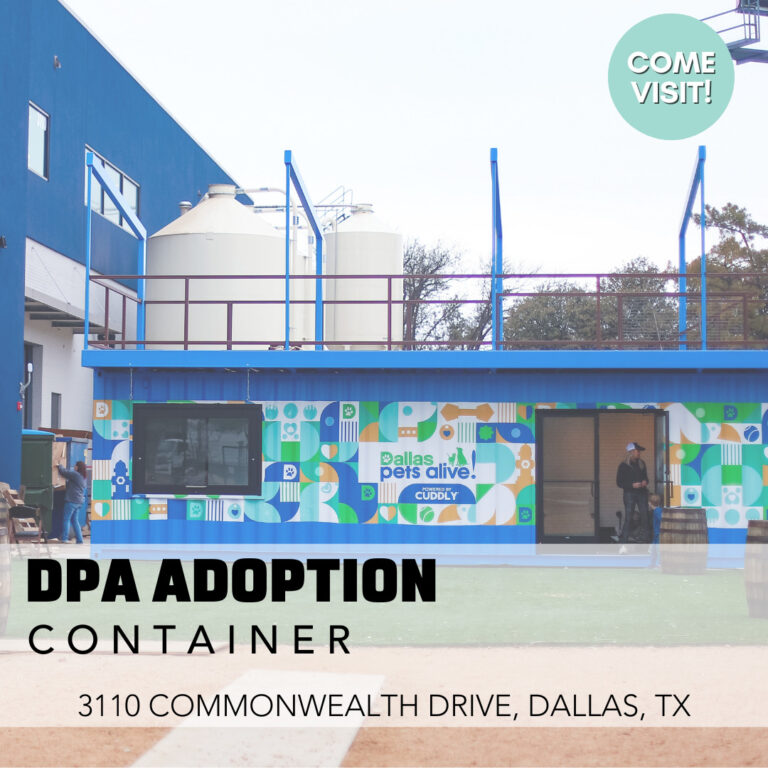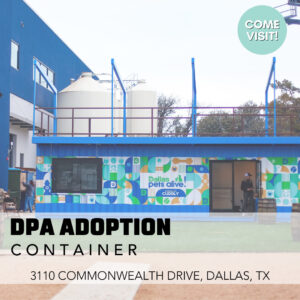 We're open! We celebrated our Grand Opening on March 24th.
Thank you to those who came out to the event to celebrate our new innovative and collaborative space. Come visit us during our open hours!
Thursday – 6 pm – 9 pm
Friday – 6 pm – 9 pm
Saturday – 12 pm – 8 pm
Sunday – 11 am – 7 pm
Thank you for being a member of our DPA Family!
Sincerely,