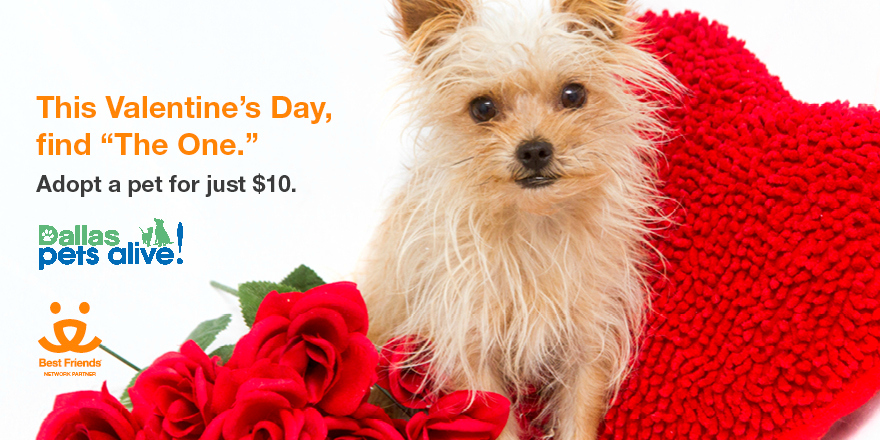 Flowers. Candy. Declarations of love. For those happily coupled, Valentine's Day can be one of the best times of the year. But for some of the 102 million singles in America, the holiday can be… not so much.
With millions of people looking for love online, we ask the question: Why limit the search to the two-legged? 
This Valentine's Day weekend (February 13-16) during Best Friends & DPA's "The One" adoption promotion, you can adopt your special "one" for just $10.
Whether you're looking for a tiny Chi to cuddle with on the couch or a loveable Lab mix to have fun with outdoors, we know there's a special animal who thinks you're "the one," too.
You might just find him or her in our roster of wonderful adoptables who are eligible for this special:
Email ADOPT@dallaspetsalive.org for more information about any of these pups. And spread the love by getting the word out to your friends and family!
*DPA is a participating member of the No More Homeless Pets® Network, a program of Best Friends Animal Society that offers help and support to animal rescue groups that save lives in their communities.