This month's Leadership Spotlight is the one and only Jessica Weinstein. Jessica is DPA's Vice President of Animal Operations AKA the "do-er" of all, the backbone of DPA!'s Animal Operations, and an inspiration to all of us who work with her. Jessica's spotlight this month is best highlighted from those who directly work with her. We can all learn something from Jessica–whether it is how to be the light in rescue work, how to go all in and not look back, and ultimately how to never give up.
Thank you Jessica for all you do!!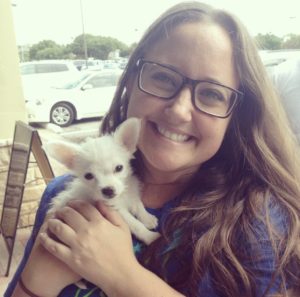 "Jessica is the foundation of Animal Operations. She is the mastermind behind many of the innovative programs we have, and is the ultimate "do-er"; she takes a dream or a small idea and has the motivation and organization to turn it into reality. She has worked her tail off for years, dedicating thousands upon thousands of hours to the animals, the fosters, and volunteers of Dallas Pets Alive. She pours her heart and soul into this organization and truly is the glue that holds us all together. Navigating this crazy world of rescue can be so emotionally challenging, and I know I'm not alone when I say I would be lost without her support, guidance, and friendship!" -Allison B., DPA's Medical Director
"Jessica has a heart big enough to save animals and a mouth smart enough to deal with all the BS that comes with it. She is the glue that holds DPA together. We are so thankful for her and her hard work." -Camden R., DPA's Transport AD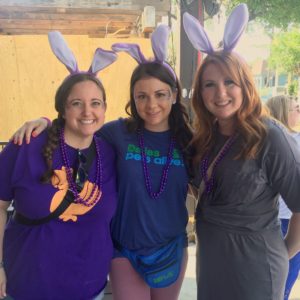 "Jessica is the heart and soul of DPA and her passion drives Animal Operations. I would not volunteer in the same capacity as I do currently if it weren't for her inspiring me." -Christina P., DPA's Fundraising Director
"I first met Jessica the day she joined DPA – she came to one of our adoption events and agreed to foster a dog whose foster was giving up on him and we literally had nowhere for him to go. She swooped in and helped us avoid a really rough situation and has been helping ever since!" -Elina D., DPA's Rescue Director
"I live across the country, so I have never met Jessica in person. That being said, she has quickly become one of my favorite people to volunteer with because her passion for DPA, and the animals that we take on, is infectious. Her dedication and love are felt throughout the animal operations team, and it is an honor working alongside her – even if it is virtually!" -Jessica D., DPA's Assistant Medical Director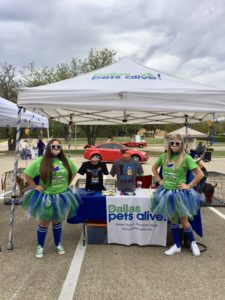 "Besides being an overall pleasure to work/volunteer with, my most memorable moment with Jessica was in the first year of me volunteering at the shelter. I believe Jessica was there for a meeting and then was walking with myself and some others afterwards looking at dogs in Lost & Found.  About 2 dogs in, I hear this loud pitch "squueeeeee" noise. It honestly scared me at first so I walked over to where I heard it coming from and it was Jessica making sounds to get the dog to take a picture. At that point I knew I was in the right volunteer group haha. I still use a version of that "sound" to this day during dog evaluations to get a good pic. :)" -Kevin T., DPA's Rescue Assistant Director
"Jessica is an amazing boss woman! She is always there for us when needed! I am lucky to work beside her and call her a good friend!" -Stacey D., DPA's Adoption Director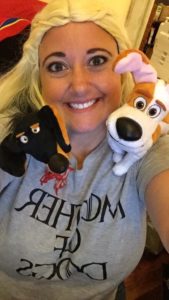 "My thoughts about Jess are hard to put into words. Jessica is the second person I ever met in DPA and from the beginning was my support system for just about everything. As our relationship has continued to grow over the past 3.5 years, and we have the opportunity to work together daily, I have been blown away by her strength, compassion and all around leadership that truly makes her the best boss ever. I always joke that I wish I was paid to do DPA and that she was my real manager because I have learned so much from her over the years and she keeps me grounded when the emotions of rescue start to creep in. Doer of all thing and the backbone of DPA, I truly believe that the organization is what it is today because of Jessica Weinstein. It is an honor to work with her and even more of a privilege to consider her a friend." -Stefanie S., DPA's Foster Director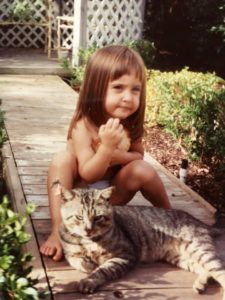 Be Pawsome like Jessica. Apply to be a Dallas Pets Alive! volunteer today!