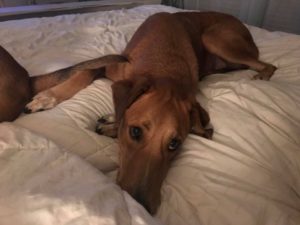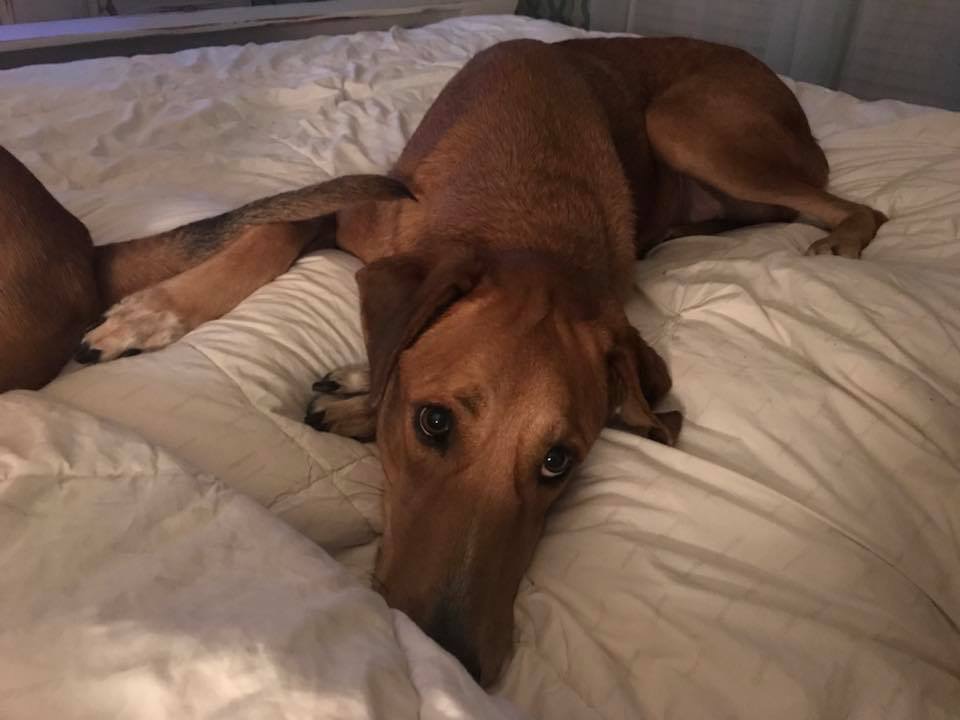 June Carter is an adult, female Great Dane/Shepherd mix with a soft brown coat and a white chest. She's a gentle soul who has seen some tough times but has a lot of love to offer the right family.
We don't know if she's musical–like her namesake–but we know she is a calm and gentle pup who is especially fond of people, grabs your hand to get more pets (don't stop, that feels good!) and loves to be with kids. Her idea of a great day is to play chase with humans and dogs in the backyard and soak in some warm sunshine.
June's best and most endearing quality may be her quiet strength and she's a whole lot stronger than she looks. When she first came to DPA, she was diagnosed with heartworms and a type of cancer called hemangiosarcoma. Both problems were treated and thankfully, June is back to feeling like a dog who just wants to play and run in the yard again. We think she's earned it!
This special dog is housetrained, can walk on a leash and will do anything for a treat. 🙂 She would do well as the only dog in your home or as a playmate to some smaller dogs. All she needs now is a loving and affectionate forever home! Could you be the person to make harmony with this sweet dog? Give us a call or apply to adopt her here today! Now through December 31, her adoption fee is 50% off!