Meet two silky black cats named Batman and Sirius Black, both domestic medium-haired mixes. Everyone agrees that they are cute individually and even cuter as a pair. And yes, they really are a couple of characters! This dynamic duo is seeking fun and adventure, but also to snuggle up and soak in some human affection when it's time to chill out.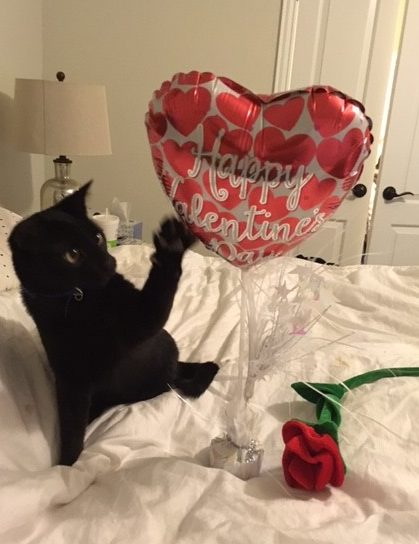 About Batman:
Batman has been described as the feline version of a superhero. Well, he does love to play. Whether he is chasing newspaper sticks and balls or practicing massage therapy techniques on your chest, his outgoing personality shines through. He even has a special love of the shower!
His foster mom says he comes running into the bathroom every morning to watch the shower spray and sits next to the bath tub to enjoy it. He sounds like a cat who loves life! And when it's time to take off the cape and mask, he loves being affectionate to both adults and kids, making him a wonderful pet.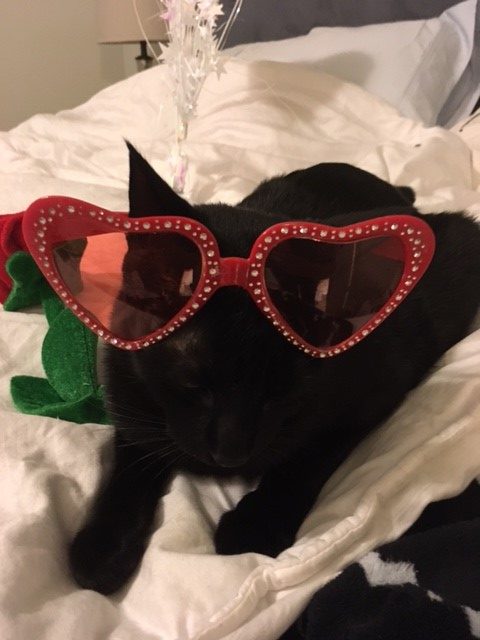 About Sirius Black:
Sirius Black is the other half of this feline equation. He also loves people and other cats. He is the sidekick to his extraverted brother, enjoys playing with him, and often seeks out affection from his human family.
His foster mom says he will gently grab your hand when he wants you to pet him. During quiet times, he will often look out the window with his brother at his side.
Their Beginnings: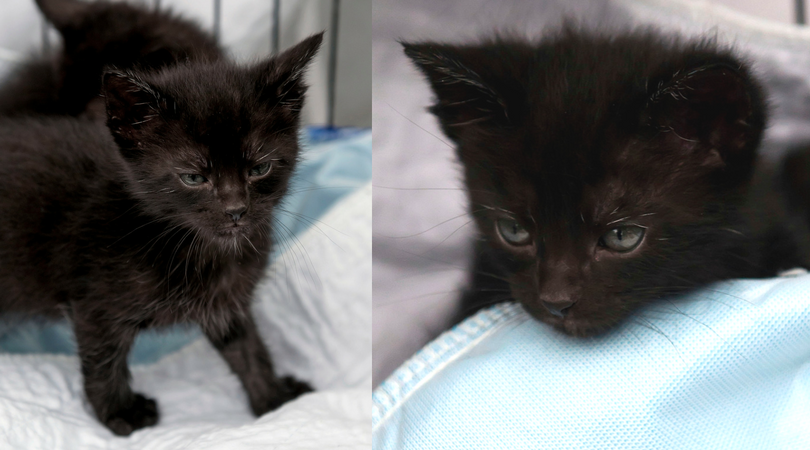 These two boys had a rough start to their lives when their mom went missing. These two litter mates were left to fend for themselves, but they were too young to do so. Our Trap Neuter and Release (TNR) team scooped these little black fluff balls up, and now Batman and Sirius Black are in a foster home with Dallas Pets Alive!
Adopt Batman and Sirius Black:
Batman and Sirius Black are looking for a permanent home of their own. They would love to be adopted together. If you think you could be the right fit for this purrfectly charming couple, fill out an adoption application. We are only asking $50 for the adoption fee of both to make adopting two at one time more purr-fect!