Cali is a domestic short hair/mixed cat who is described as being a great pet. This tri-colored beauty is a calico with orange and black patches on her back and hind legs which are offset by a white nose, bib and front paws. Cali is a beautiful, healthy, happy lady!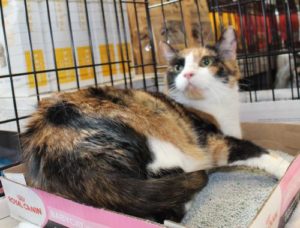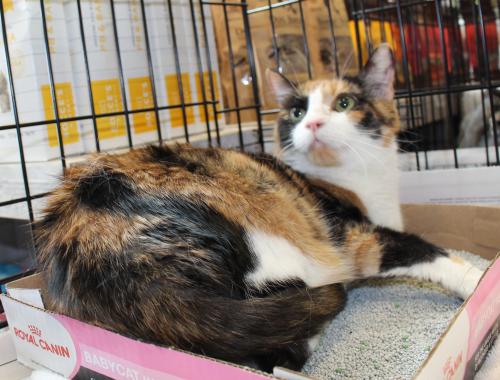 Cali is known to her fosters as a peace-loving companion who gets along well with everyone. Her calico presence seems to bring sweetness and calm to all. She also loves to be around other cats — and even dogs! She's a flexible, mellow kitty who would do well in any household.
Cali is an affectionate companion who loves to be with people, soaking up affection and purring with delight just to be near you. She is litter box trained, has been spayed and has a microchip.
Could you be the fortunate person who gives this little cutie a home? Apply to adopt her today! Now through the end of September her adoption fee is 50% off!