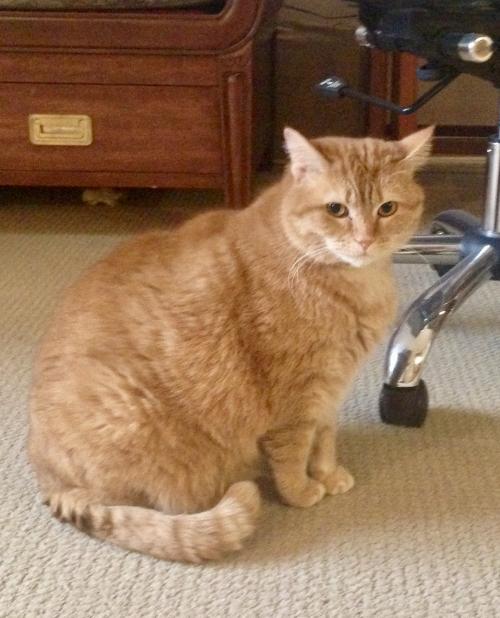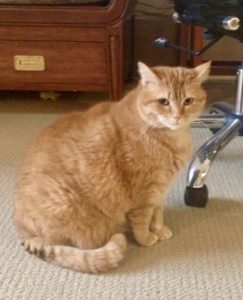 Who is this charming, ginger-colored tabby cat with a flowery name and big green eyes?  Meet Rosie, a three-year-old female Domestic Short Hair/Mixed cat with a gentle personality and a love of cuddling!  
Rosie is described by her fosters as an ideal roommate and companion.  She certainly seems to have a lot going for her!  She is litter box-trained, never scratches the furniture and even enjoys being combed.  She's affectionate, loves to have her head petted and will curl up next to you when it's time for a nap.  If you're looking for a loyal friend to follow you all over the house, consider inviting Rosie to live with you.  She's a mellow lounger who is quiet but very loving.  
Rosie's playful side comes out when she chases balls and round objects (even grapes!) all around the house but she is overall, a quiet cat.  She would do well with another mellow cat but preferably no dogs or young kids.  
Rosie has been without a permanent home for eight months.  While she has made the adjustment to a couple of foster care situations since February of 2017, she is ready for her much-deserved fur-ever home.  Could you be the right match for the lovely Rosie?  Give us a call or apply to adopt her here! This sweet red rose is ready to be picked. 
Now through the end of October Rosie's adoption fee is half off!