A couple of weeks ago, Dallas Pets Alive! along with 10 local non-profit organizations and our corporate sponsor, CUDDLY, collaborated with the goal of distributing 30,000 pounds of pet food, supplies, and other services to those in need. CUDDLY's inaugural community event, Dallas Pets Are Family, brought together local organizations for a day of lifesaving impact. The event, held June 4th, not only met, but exceeded our goals, and plans are already underway for the next event – much to the relief and excitement of clients and community members.
311 dogs and their families served
202 cats and their families served
354 vaccines and 91 microchips given
100 spay/neuter vouchers given
42,000 pounds of pet food distributed
$20,700 product donations
788 items donated by the public
59 generous donors plus 1 corporate giver
Participants from 11 organizations
I'm also proud to share that because of you, in just a few months, we've been able to assist 16 families through the challenging process of rehoming their pets with our New Digs program. This program is designed to help people responsibly rehome their pets, like sweet Princess. Rehoming help is the number one request on our PASS line. Thank you for being the reason we're able to say "Yes!" to helping pets and their people!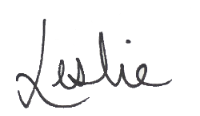 Leslie San, Founder & Executive Director Dallas Pets Alive!
P.S. If you would like to continue helping DPA save more animals with urgent medical needs, you can contribute to DPA's 10th Anniversary Baldwin Family Urgent Medical Care Fund. The Fund's purpose is to ensure that no treatable animal will go uncared for because we lack the funds to say "YES!" Right now all donations are matched up to $20,000 so double your gift today!