Kitten Season has arrived!
You might think, "How cute!" Yes, they are adorable, but there is such a thing as too much of a "cute" thing. Unfortunately shelters become overwhelmed with unwanted and fragile kittens from March through October many of whom need specialized care such as bottle feeding every two hours.
These tiny lives are so precious, and DPA is proud to be a part of their story. However, we can't make that happen without our fearless fosters and donors.
If you want to help, please consider purchasing some of our most needed Kitten Season items. And if you want to help up close and personal, sign up to foster one or more kittens or adopt one of these two retired moms. These gorgeous and sweet ladies have raised their litters of kittens (who have all been adopted) and now they are waiting for a family of their very own.
Can you hear our purrrrrrs of thanks?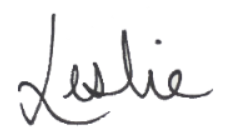 P.S. Kitten Season isn't just about the babies. Prevention is, of course, the best way to ensure there are fewer kittens desperately needing homes. DPA volunteers work with the community to Trap, Neuter, Vaccinate, and Return (TNVR) cats that are too feral to be homed. This helps stabilize existing cat colonies, keep cats healthier, and curb any new breeding.
You can help community cats by learning what to look for and what to do if you think you've found a feral cat that needs attention or a litter of kittens. The most important thing is when in doubt, connect with a DPA expert. You can also support this critical, humane work by donating today.