Normally I include a story about a specific animal in our newsletters to help you see the faces of the lives that you have impacted with your support.
This month I want to share the faces of our Positive Alternatives to Shelter Surrender (PASS) Program. PASS is the only preventative program of its kind in North Texas. It works to keep pet families from the gut-wrenching feeling that there is no alternative but to surrender their pet, their family member, to a shelter. No one should ever be in that situation.
This video shares the faces of lives you have helped to change. I hope you'll take a few minutes to watch it. I think you'll be glad you did!
Our PASS program partners with local shelters to provide resources to pet owners before they reach the doors of the shelter. 
If the animals don't get the help of the PASS program, they would go to the shelter. If the shelter is overcapacity, which many of our shelters right now are, they could be euthanized.
If you or someone you know is in need of assistance, please use this form to submit an inquiry.
Thank you for helping us keep families together!
Sincerely,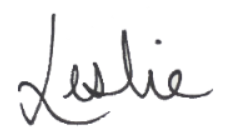 P.S. For the month of March, we will be sharing the impacts of the PASS program at DPA and how you can get involved. DPA has spent more than $62,000 in medical care for animals in the PASS program between in 2022 and 2023. However, no cost is too high when we can help keep pets in their homes and out of shelters! 
If you are able and would like to, please help us reach our $10,000 goal to keep families together by making an additional gift today. 
We're ISO! We are in search of… a passionate, energetic, local, part-time Development and Events Coordinator to join our DPA team. If you are interested in learning more about the position, email: pat@dallaspetsalive.org.