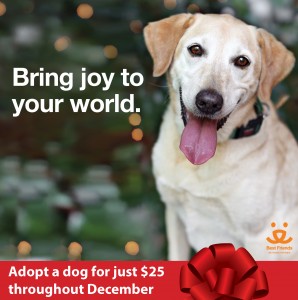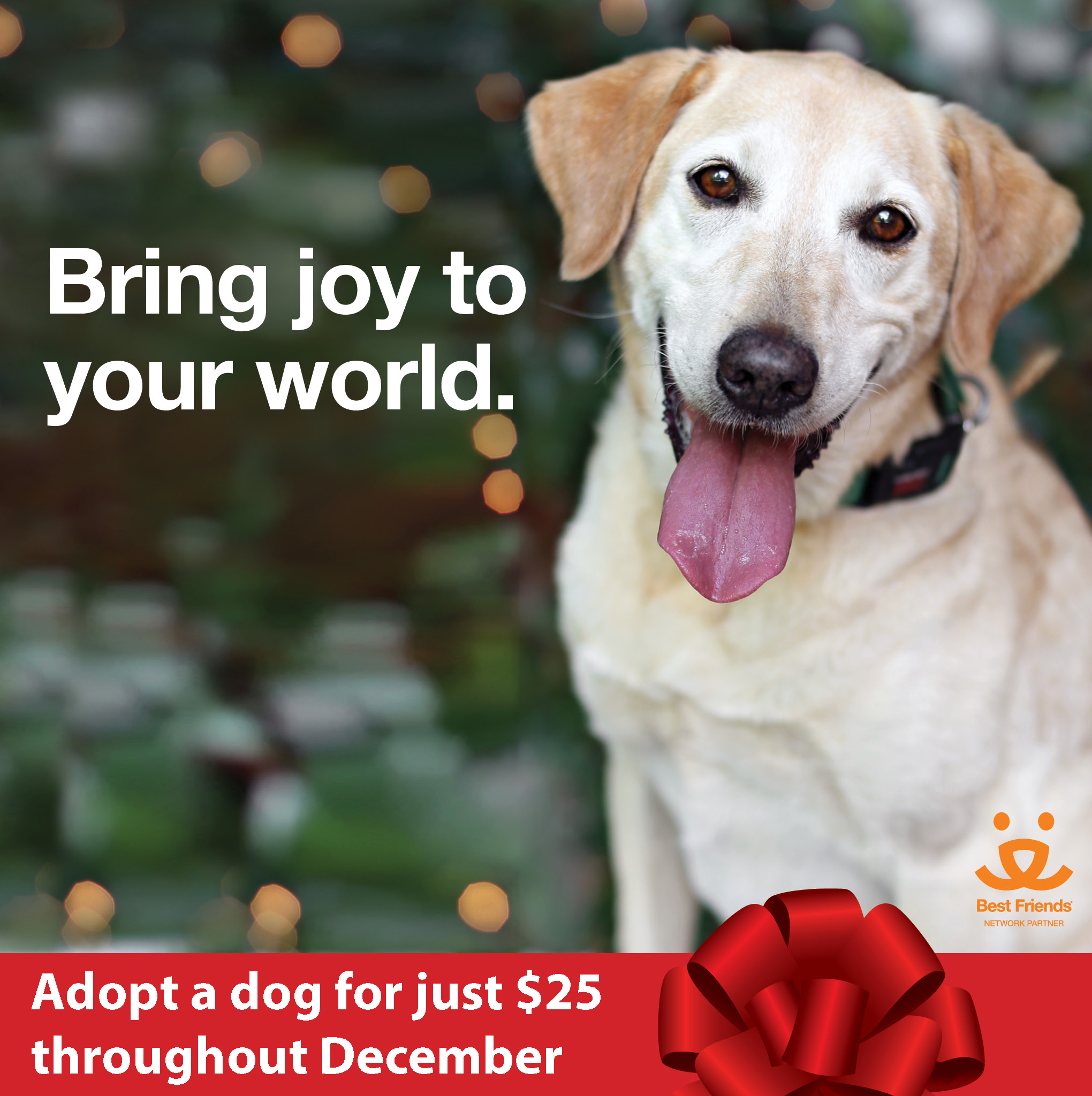 During the month of December, the adoption fees of some of our adoptable pups is just $25.
Our #DogsofWinter program highlights dogs who are wonderful, amazing, loving, smart and incredibly adoptable! But sometimes litters of puppies or other sweeties outshine them through no fault of their own.
So keep checking in all winter long on our Facebook page, Instagram, Google+ and Twitter to see who's eligible. You might just find your new best friend!