"All that I am, or hope to be, I owe to my mother." – Abraham Lincoln
Motherhood. Few experiences in life stack up next to being a mom. Whether you have two legs or four, the selfless love and devotion given to your children are very much the same. Moms of all species care for, nurture, teach and discipline their babies. This Mother's Day we wanted to take a moment to recognize a special four-legged mom in the Dallas Pets Alive! program.
Meet Arya Stark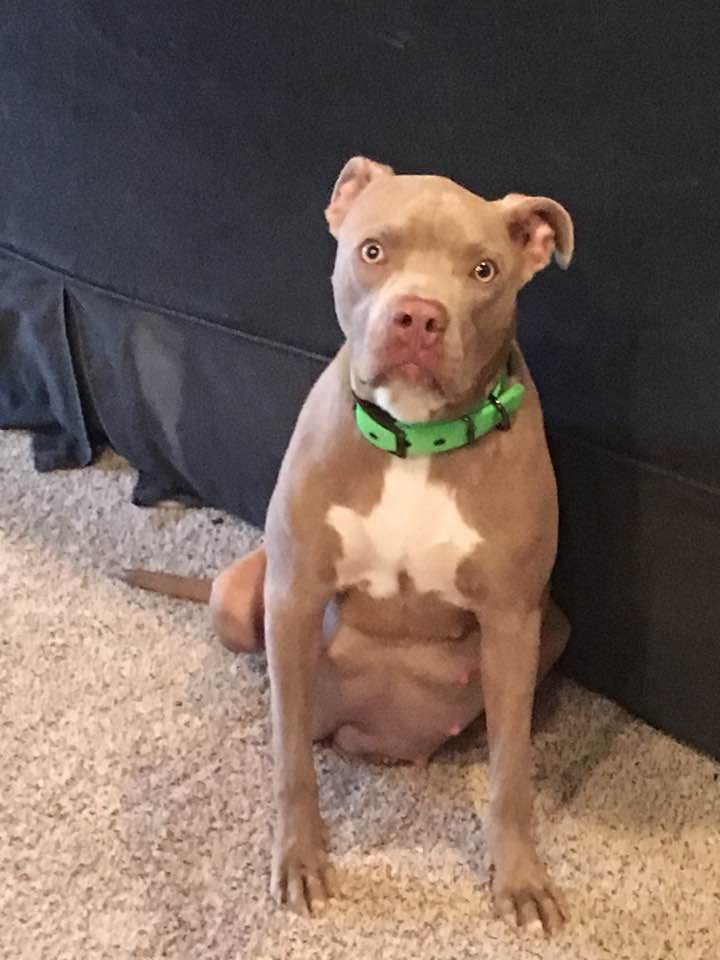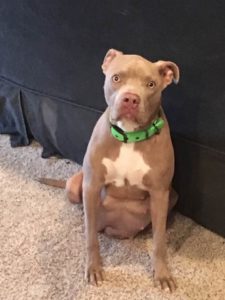 Arya first came to the shelter as a stray and was suspected to have been hit by a car. During X-rays on her leg and hip, vets discovered she was PREGNANT! After finding an amazing foster home in March 2017, she gave birth on Easter Sunday to eight squirmy, smooshy chocolate brown and black puppies. All eight are named Easter-themed names, i.e. Peep, Peter Rabbit, Jelly Bean, and so on. (Side note: they will all be available for adoption soon!) All of her puppies were born happy and healthy and she was extremely attentive to them. We knew she was a great mom, but we never knew how incredible she could be.
Meet A0991506, aka Hopper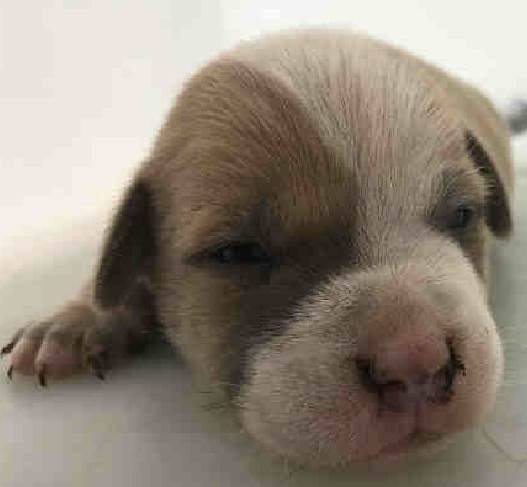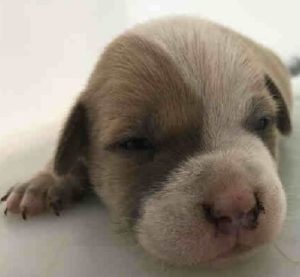 This tiny, 12-day-old baby was brought to Dallas Animal Services on May 4. His mother was no longer feeding him because her milk had dried up. Young, hungry and helpless, we put out a cry for help to find him a bottle feeder. That's when the magic happened. Arya's foster mom stepped up and had a great idea – he could try to nurse with her puppies! They were similar in age and size, so we decided to give it a try.
Without skipping a beat, Arya took in the little pup as if he was one of her own. He immediately started feeding, and soon after snuggled up with his new brothers and sisters for the night. Today he is growing and thriving, all thanks to super mom Arya and her amazing foster family.


What it means to be a mom 
Being a mom is more than having just given birth to a baby, and Arya embodies that unconditional love and commitment to Hopper. At Dallas Pets Alive! we believe all pregnant mothers should have a safe, warm, clean place to give birth, and that the babies should have a home where they can grow up. This is why we don't shy away from rescuing expectant or new moms and their little ones.
How to help
With puppy and kitten season in full swing there are lots of new and expectant mamas at the shelter, which is no place to raise a family. Can you make room for a couple of snuggly, squishy babies and a forever grateful mom? Apply to be a foster with Dallas Pets Alive! and share the love this Mother's Day with a furry family in need.
And of course, while we all love the sweet smell of puppy breath, please spay and neuter your pets to help bring down the number of animals entering shelters each year. It could save a litter of lives.