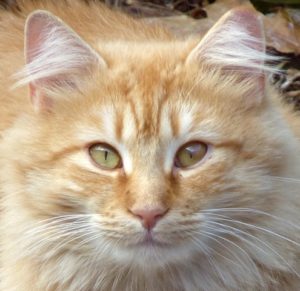 Known more for our city's joggers, bikers, and nature enthusiasts, the gorgeous greenery of the Katy Trail is also home to one of Dallas' largest feral cat colonies.
The majority of these cats are not socialized enough for adoption and are forced to embrace everything that comes along with an outdoor climate. That said, the endearing felines along our iconic pathway need greater protection from their surrounding environment. To ensure this, shelters and feeding stations were strategically placed so cats will be safe away from joggers, bikers, dogs, and other pedestrians. It is our goal that these animals are provided greater refuge while living out the remainder of their lives in a stable, well-fed environment.
Providing shelter is a crucial step in Dallas Pets Alive's! Trap, Neuter, Spay, Release (TNR) program.
Over the years, with many thanks owed to the ambition of our volunteers, as well as a healthy dose of vaccinations, Dallas Pets Alive's TNR program has provided relief to hundreds of feral cats in the Dallas-Fort Worth area.  Led by the persistence of Director Tina Hoskins, along with her equally passionate team of feline-friendly volunteers, the feral cats are trapped, spayed or neutered, then released back into their colonies. In many ways, it's a promise of a new lease on life for a feral cat.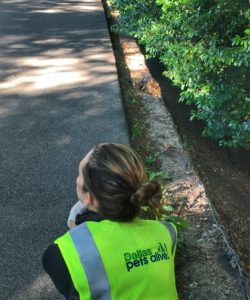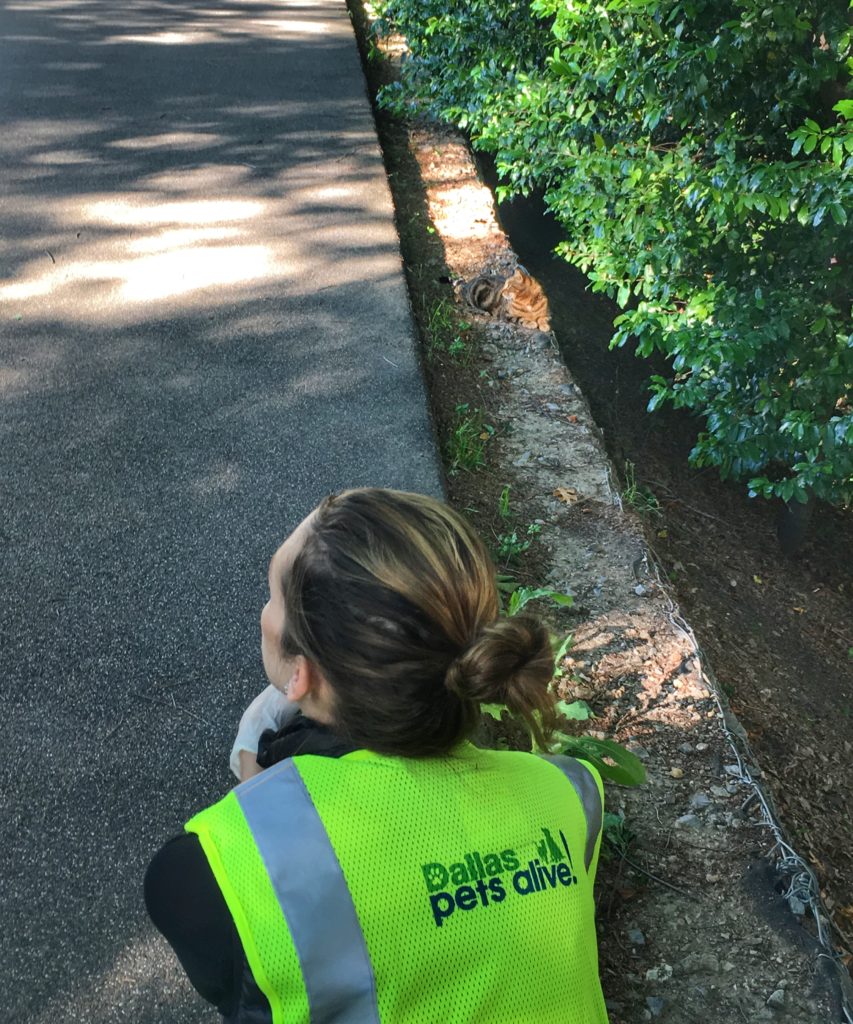 Recently, Tina personally delivered 12 shelters and feeding stations to this colony.
Presently we are happy to say that nearly all of the feral cats on the Katy Trail have been vaccinated, spayed, or neutered! The TNR program and our family of volunteers has grown to manage roughly 75 stray cat colonies in the greater Dallas area.
These efforts symbolize the mission and determination behind Dallas Pets Alive, but we can't do it alone. We proudly function as a volunteer-driven, non-profit rescue group dedicated to promoting and providing the resources, education or programs that strive to eliminate the killing of companion animals in our community.
As we embark on this important operation, Dallas Pets Alive is calling for even more helping hands to assist in building and delivering these hand-made shelters and feeding stations to feral cat colonies across the Metroplex! If you're interested in assisting in this special project for the Katy Trail colony, and for other colonies across the DFW area, check out more information on our website about becoming a TNR volunteer and apply today!