Happy Craft for Your Local Shelter Day! The shelter is often a stressful place for pets, so providing enrichment toys helps ease that stress. A dog that doesn't look as stressed in the shelter will show better to the public, which makes them easier to adopt out! In the spirit of this holiday, I decided to make some super easy, quick and eco-friendly tug toys for the dogs awaiting their furrever homes in local shelters. 
These tug toys are a good way to keep dogs entertained AND they're made from recycled t-shirts. If you're anything like me, you have probably accumulated quite the stack of t-shirts over the years. Many are from some promotional events where I was the first in line for a free shirt. Others I loved so much that I wore them until they were full of holes (rest in peace). So I've decided; why not put them to better use? Today's the perfect day to do so!

How to Make Eco-Friendly Tug Toys:
First, I collected some of my old shirts. I made sure to get a variety of colors so that I could make each toy cute and colorful.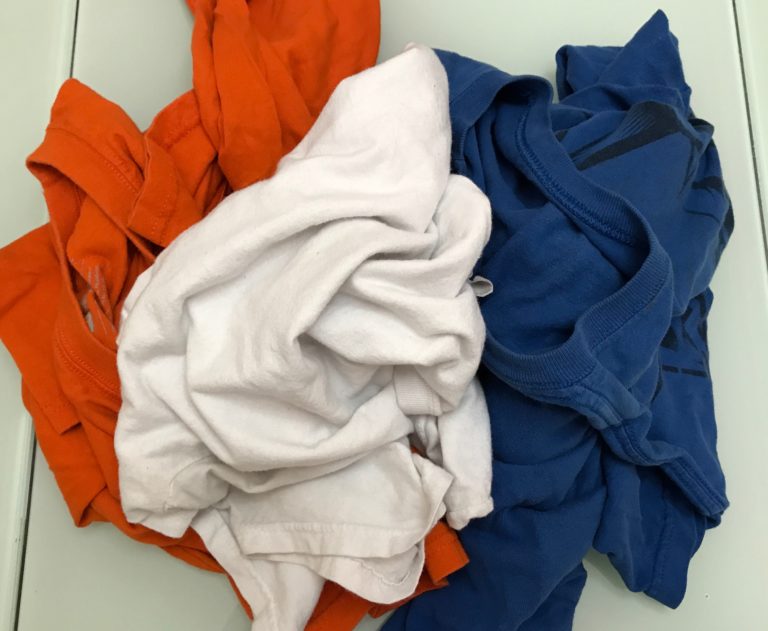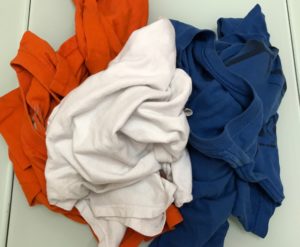 Then, I cut each shirt into strips about 2″-3″ wide. The wider you make your strips, the thicker your dog toy is going to be. Wider strips will make bigger toys and thinner strips will make smaller toys.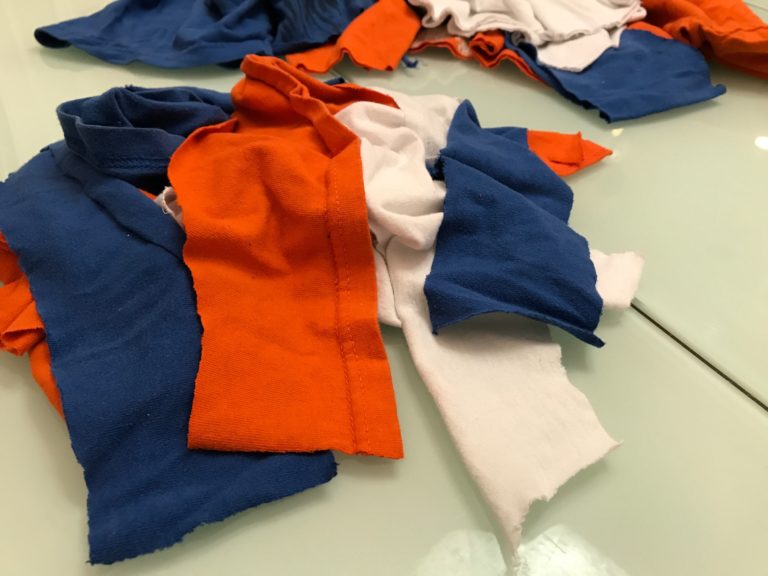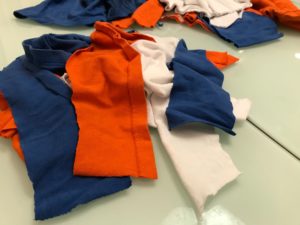 I gathered three of the strips and tied them together in a knot (You can add more if you want your toy to be thicker).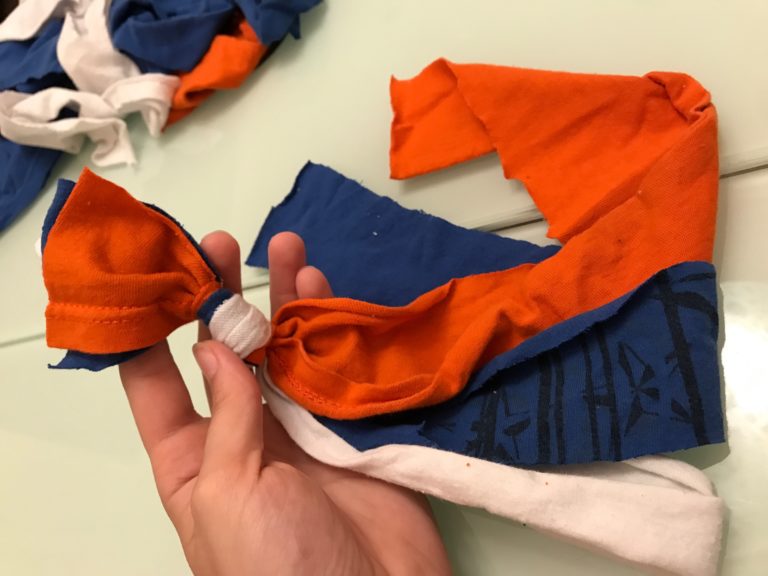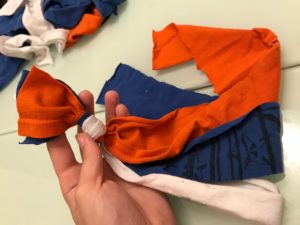 For this toy, I used a simple braid, but if you know other awesome knots, try them out!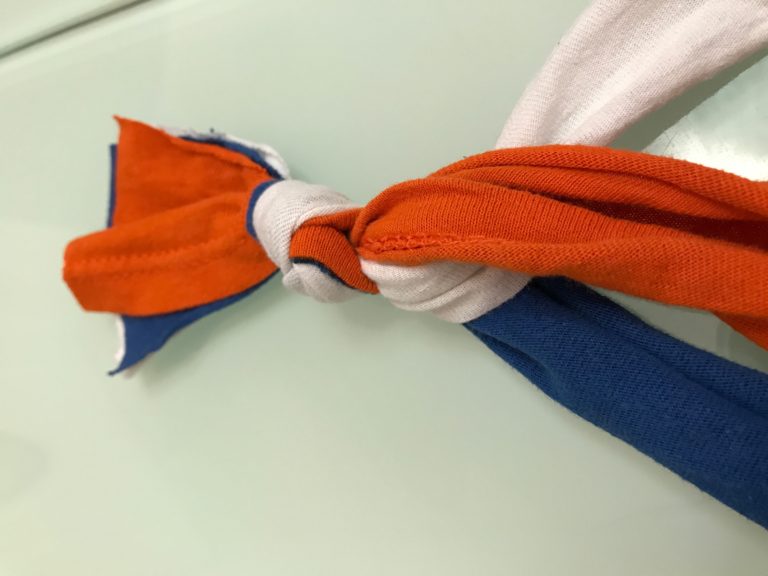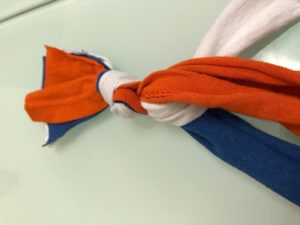 After I braided half way down the strips, I tied another knot. I thought this add another little element to the toy AND give the puppers something else to gnaw on.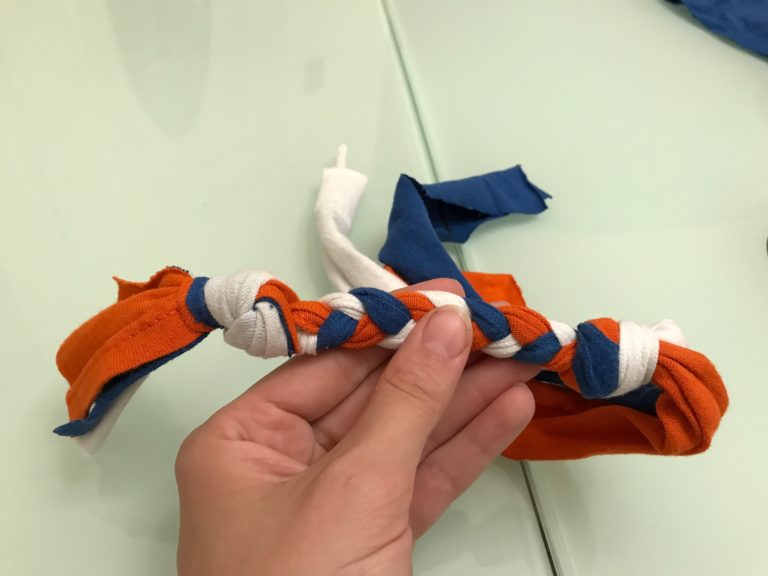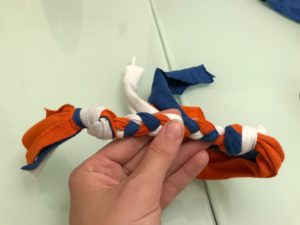 I then braided the strips the rest of the way and finished with a knot.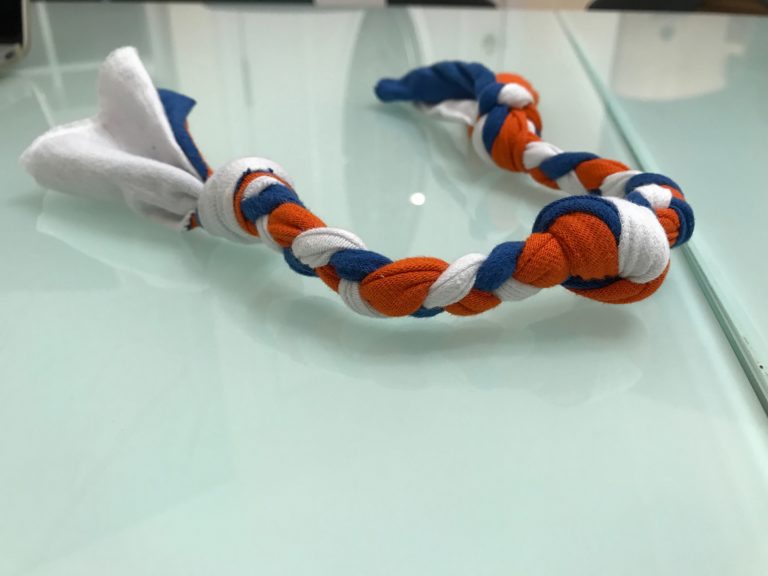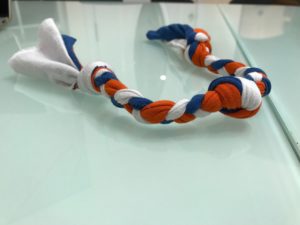 In order to add yet another element to the toy, I decided to tatter the ends some more. I did this by cutting a small slit in at the start of each strip and I pulled it downward towards the knot so that it ripped. This resulted in a number of tassels coming from each knot.
And TAH-DAH!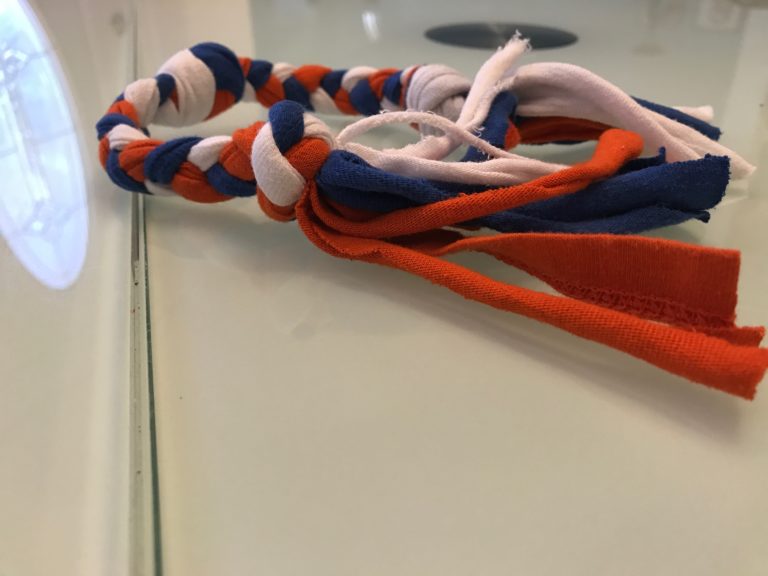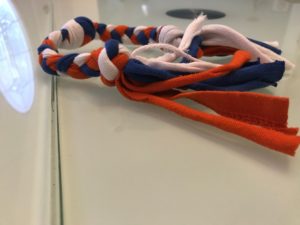 There is a lot of room for variation with this craft. You can tie two knots or you weave together 5 strips of t shirt. You can use 6 different colors or you can only use one.  The possibilities are endless!
We'd love to see where your creativity takes you. We'd love to see whatever you come up with!