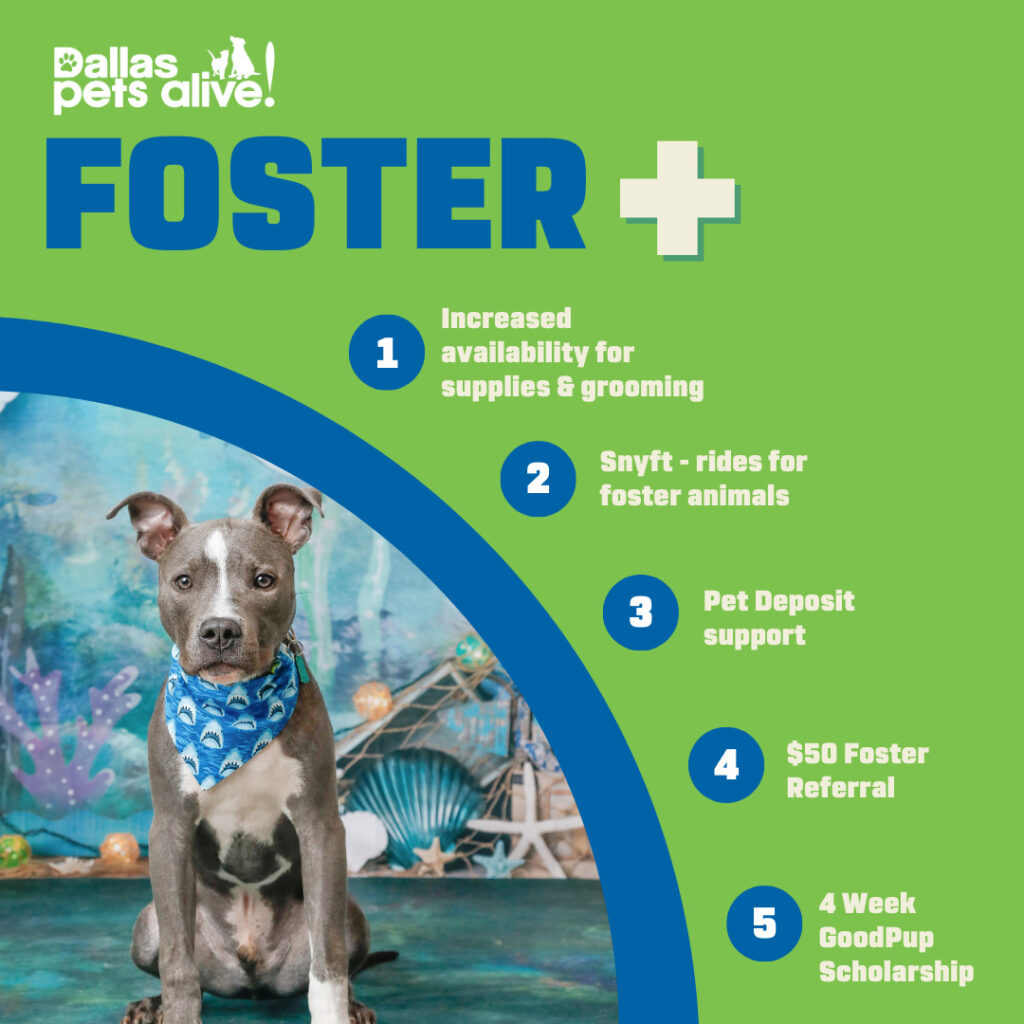 A million thanks to the generous grant funding from The Dallas Foundation and the Emma Barnsley Foundation*, we're excited to announce a new program called Foster +, committed to reducing barriers and making it easier than ever before to foster!
We will trial the program and the following new benefits will be available from July 1, 2023- July 1, 2024:
Pet deposit reimbursement
Pet supplies shipped to your door
Grooming assistance
Snyft rides to help with transport
Foster referral bonuses
AND MORE!
Have you been hesitant to foster due to time, money, other resource constraints? Foster + is here to put your mind at ease and help you to say YES to saving a life! Apply to Foster a Pet.
*The Foster + benefits were made possible by the generosity of:
Betty Pope Endowment Fund at The Dallas Foundation
Louis B. and Mary Ratliff Animal Welfare Fund at The Dallas Foundation
Erin Wylie Fund at The Dallas Foundation
And the Emma Barnsley Foundation
Thank you for helping us continue to save lives, one loving foster home at a time!
Sincerely,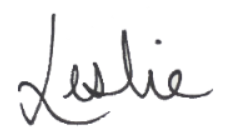 ---
Mark Your Calendar for the Spectacular DPA Soirée!

The highly anticipated DPA Soirée is here, and we're shaking things up with a new and fabulous venue at The Hall on Dragon in Dallas! The 350 seats are already going quickly so secure your spot alongside your new best friends as we celebrate Dallas Pets Alive and the incredible individuals, partners, and animals who work miracles every day! ⁠
You won't want to miss out on this unforgettable evening! Immerse yourself in a heartwarming experience filled with life-saving stories, electrifying entertainment, and auctions featuring once-in-a-lifetime trips. Most importantly, your participation in the DPA Soirée will play a pivotal role in raising critical funds to support our mission-centered work throughout North Texas.
Hurry and get your ticket today. See you at the DPA Soirée!
---
Celebrate Dog Days of Summer with SusieCakes & Support Shelter Pups
During the month of August, $1 from every Dog Frosted Sugar Cookie purchase will be donated to local animal shelters and rescue groups, including Dallas Pets Alive!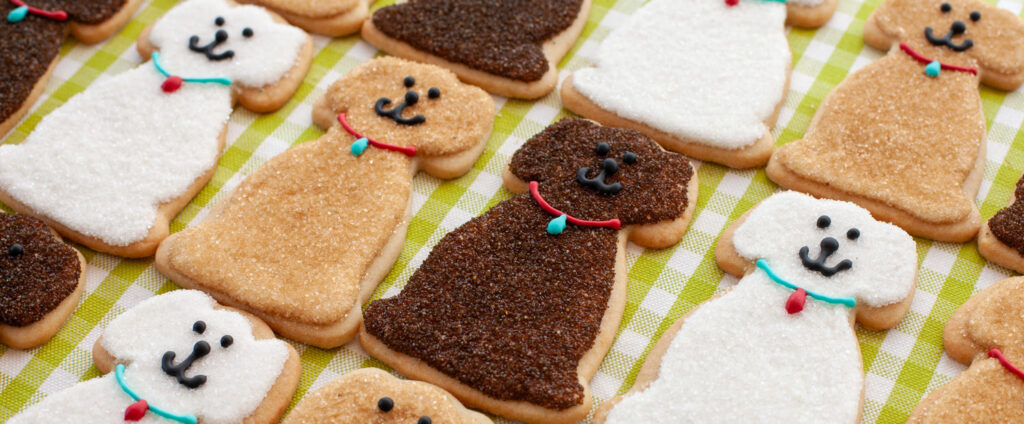 And, they have something for your pup too! In August you can pamper your furry friend with SusieCakes because they are selling dog treats made with love. Their special recipe combines peanut butter, flour, eggs, and molasses that will make your pooch's tail wag with joy!
Visit the SusieCakes website to place your order.
---
Join Us for a Bark-tastic Podcast
Here's what's in store for Episode 2 of Yappy Hour: Mimosas, Medical, and Motivation with Mazie's Mission!
Prepare for an inspiring and informative session as we welcome a special guest, Dr. Erin Shults, to the Yappy Hour! Dr. Shults, a veterinary care expert, will shed light on the current state of pet healthcare and share invaluable insights for us to ensure the well-being of our furry companions.
This episode will be a heartwarming celebration of collaboration and compassion as we reminisce on a glorious decade of partnership between Mazie's Mission and our team—journey back with us through 10 years of dedication!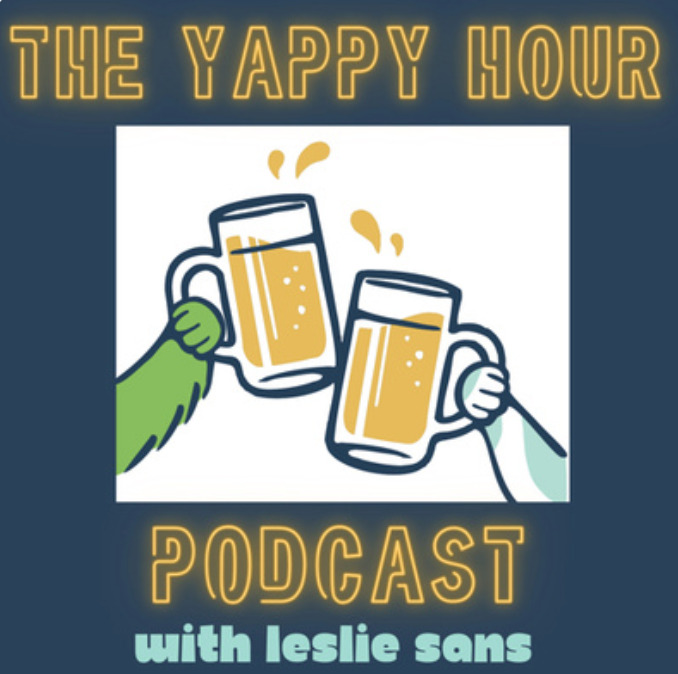 So grab that mimosa, settle in with your beloved pets, get comfy, and get ready to be inspired, educated, and uplifted!
---
July Highlights from the Adoption Container
We're thrilled to share with you some of the incredible events that took place at the Adoption Container in July! We hope you'll join us at one of the upcoming events in August. Here's a glimpse into the joyous occasions that filled our hearts with happines:
Reading to Foster Dogs
We kicked off July by having young readers visit the Adoption Container and read to our adorable foster dogs. Seeing the kids bonding with our furry companions was heartwarming, creating a calming and loving environment for our beloved pups.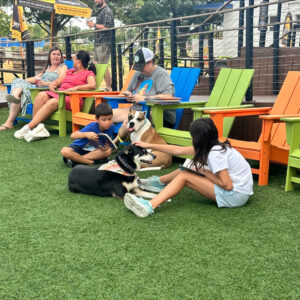 International Kissing Day
International Kissing Day was a day of love, snuggles, and slobbery smooches at the Adoption Container. Our lovable pooches and kitties showered visitors with affection. Some of them even found their forever families during this heartwarming event.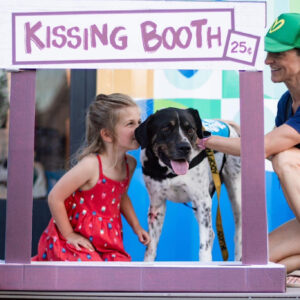 Sally's Voyage to Finding Home
Sally, who had come a long way from her timid beginnings, found her forever home in July! Her adopter saw an Instagram post a few weeks prior and couldn't resist the chance to meet her in person at the Adoption Container. The connection was instant, and Sally embraced her new life as a Miss Socialite with her loving family.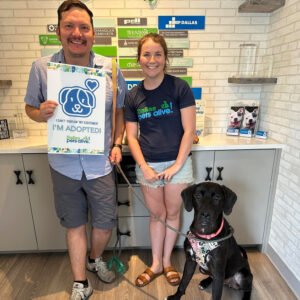 ---
You're Invited – Join Us for These Upcoming Events!
Queens' Market At Vector Brewing
August 19 @ 6:00 pm – 10:00 pm
Vector Brewing 9850 Walnut Hill Ln #405 Dallas, TX
Join us and some of our adoptable pups for the very first Y2K night market at Vector Brewery! Stop by between 6-10 pm to shop for vintage Y2K clothes and accessories
DPA Handler Training
September 3 @ 9:00 am – 10:00 am
Community Beer Company 3110 Commonwealth Dr., Dallas, TX
This course is a MUST for Event Leads, Dog Handlers, Rescue Teams, Transporters, and if you would like to take someone else's foster to an event. This class is open to all foster humans (even if you currently do not have a foster), and volunteers. In this class we will discuss Handling Dogs Straight From The Shelter, Proper Ways To Approach Unknown Dogs, Proper Dog Introductions, Basic Handling Skills, and Q&A Time for Troubleshooting.
NTXGD Celebration
September 21 @ 6:00 pm – 10:00 pm
Community Beer Company 3110 Commonwealth Dr., Dallas, TX
North Texas Giving Day is the largest community giving event in the nation! This event is held annually in September, but you can give online and volunteer year-round. DPA has worked diligently to build a reputation as a leading animal welfare organization in North Texas. DPA has saved over 11,000 pets as we embark on over 10 years of serving North Texas.
---
Apply to Become a DPA Volunteer
DPA! offers both virtual and in person opportunities that offer flexibility and a rewarding experience. Whether you prefer volunteering from home or you are wanting to interact with animals (or both!), we have varying needs across all skill sets. We are seeking assistance for these crucial positions:
Check out our current Volunteer opportunities here.