"When you're a champion, you feel you're the center of the world." – Georges St-Pierre
Our monthly donors, the DPA Champions, are truly the center of our world, not to mention all the pets that have benefited from their ongoing generosity.
When you become a DPA Champion, your monthly gift provides a source of funds that allows us to plan ahead. That lets us be ready at a moment's notice when an animal needs help and to provide the resources they need to find a home of their own.
Not only do we make sure animals are medically ready to be adopted, we work with trainers, in person (private and groups) and virtually to help fosters prepare their foster pets for a new family. In 2022 we spent almost $25,000 on training programs.
And Annie, shown sitting nicely in the top banner, is currently in GoodPup, a virtual program that has helped her become more confident and learn new skills. She'll be a very GoodPup for her new family when she's adopted!
We can't provide resources like these for animals without you.
Please sign up to give monthly and become a DPA Champion today! You'll be the center of the world for some very lucky pets!
You are already the center of our world!
Sincerely,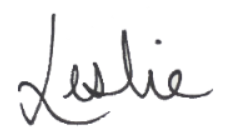 P.S. Coming Soon!


DPA has transformed a 40-foot shipping container into our new DPA Adoption Container, powered by CUDDLY, at Community Beer Company in Dallas. This innovative location will bring together good beer, adopters, and fosters with their rescue pets AND provide a great place to get all the latest and greatest DPA Merchandise.
Watch this space for information about our grand opening! In the meantime, if you would like to be a part of this exciting new chapter in animal rescue, there are several major naming opportunities available (contact: pat@dallaspetsalive.org) or you can help take care of the Adoption Container Wish List on Amazon for the day-to-day items that will be needed.
Who wouldn't want to adopt their new best friend right at their favorite brewery?