There are few things more loving than the heart of a dog. They give all their love to their humans, comforting our hearts. In fact, the American Heart Association recently invited Dallas Pets Alive to bring puppies to their International Stroke Conference to illustrate the heart health benefits of dogs.
Poppy is a senior who is ALL HEART! She's calm, sweet, and a great snuggler.
Her loving heart came to us filled with heartworms so DPA and her foster are making sure she gets the treatments her heart needs to be healthy again. (It's not unusual for us to rescue dogs with heartworms. In fact, DPA spent more than $12,000 last year on healing dog hearts!)
Please donate today so we can continue to rescue and take care of other sweet dogs with hearts like Poppy's. They all need Healthy Hearts!
We love all our Valentines, 4-legged and 2-legged!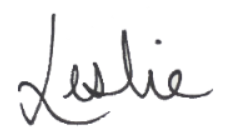 P.S. We believe every dog's heart should be protected, and we know you do, too. Please sign up to give monthly and become a DPA Champion today! Not only will you help heal a deserving dog's heart, but we promise you'll get that healthy heart feeling, too!
The American Heart Association shares some information about how our pets are healthy for our hearts. You can read more on their website.