Blog by Allison Brandon, DPA Medical Director 
Much of what we do in rescue is exhilarating. Our work is meaningful, and we see the difference we make in countless lives every single day. But rescue work can also be heartbreaking and downright ugly. We choose to see the good in all things. Always allowing the good to outweigh the bad is how you survive working rescue. Pearl's story is a sad one, but it's also one of the most uplifting because it brought out the very best in people.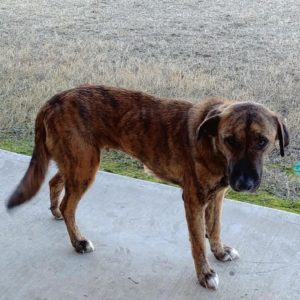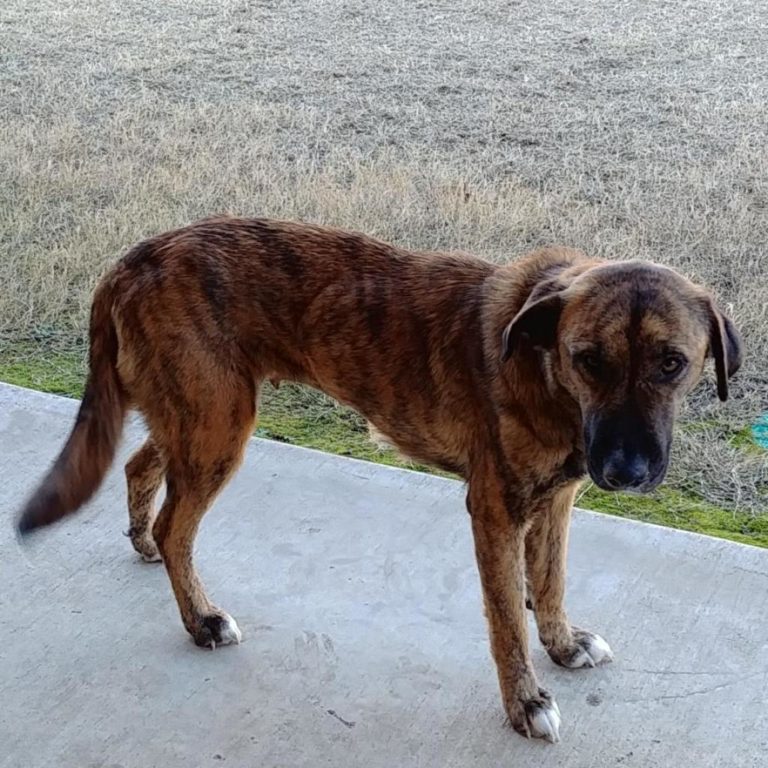 Pearl and her sister LuLu were surrendered to the shelter by their owner just before Christmas. These sisters were obviously a bonded pair and not in the best place physically or mentally, becoming especially shut down in the shelter environment. Both were heartworm positive. They were skinny. Pearl was pregnant. We cannot speculate about what their life was like prior to arriving to the shelter, but we know they were both terrified when they got there. Our evaluators visited them many times; they spent time with these sisters in their kennel, got them out in the yard, and began to earn their trust. We found an incredible foster family for them and they were able to spend a week in their foster home, lying on comfy beds, exploring a backyard, and getting plenty of treats and belly rubs as they slowly began to trust humans again. Pearl was the more confident of the two but deep down she was the one who needed us the most.
Pearl was struggling with eating, and she was already too skinny to begin with. She also developed a cough and nasal discharge, so we got her to the vet. She was immediately hospitalized with pneumonia and spent the weekend at our emergency vet getting round-the-clock care. Sadly, as Pearl's condition worsened, she was diagnosed with an often-fatal but very preventable disease, canine distemper virus. A simple and inexpensive annual vaccination could have prevented her from ever getting sick and contracting this highly contagious, deadly virus. She had a weakened immune system due to the heartworms, which are also preventable with a simple monthly pill.
Over the next two weeks, Pearl was hospitalized between our vet partner Mazie's Mission and the emergency clinic on weekends. She had so many volunteers who were in her corner, ready to fight for her and with her. We at Dallas Pets Alive pride ourselves on standing by our pets no matter the diagnosis or cost. Even when it hurt, even when those vet bills began to approach the $6,000 mark, Pearl showed us she was willing to fight. She would get up in her kennel and greet the veterinary staff with a tail wag and while she wasn't necessarily improving, she also wasn't getting worse. But DPA was not ready to give up until Pearl decided it was time. After over two weeks, Pearl developed neurological signs that the virus was attacking her brain. She was no longer wagging her tail, no longer greeting the people who came to be her friends and family. We made the devastating decision to end her pain and suffering. Surrounded by love, Pearl was humanely euthanized on Valentine's Day.
While Pearl's story broke the hearts of many who loved her and followed along on her journey, it was also incredibly inspiring. Pearl's story is reflective of the teamwork that rescue requires. She had a true team of life savers: Our rescue team members who spent time with her and LuLu in the shelter and began to earn their trust, taking photos and videos in the hopes of finding a foster for them both. Hannah and Nace were some of the first people who showed these sisters that humans, at their core, are good. Her fosters, Sneha and Praneeth, who opened their hearts and homes, and took a chance on a bonded but terrified pair of dogs in order to show them the good life and give them a second chance at finding a family of their own. Her foster representative, Danielle, who went to their home to provide behavioral and training support with transitioning them to their new home and getting adjusted to life outside the shelter. Her transporters and temporary fosters, Mary and Gabriela, who helped with rides to vet visits and emergency clinics, and stepped in to foster them while their fosters had to go out of town. Nace took a blanket with LuLu's scent to the vet in the hopes it would provide Pearl some comfort and possibly help her to rally. LuLu, by the way, is thriving and well. We couldn't be happier for Lulu to continue to progress medically and behaviorally and we know that Pearl is cheering her on from over the rainbow bridge.
Pearl had so many people who loved her. Last Thursday, they all gathered together to say goodbye to her and help her cross the rainbow bridge. While countless tears were shed over the loss of our sweet Pearl, and the pain is still raw, I'm also in tears writing this because she has left me feeling so grateful and inspired. In the end, we couldn't save her, but boy, did she have a team of people who rallied to try. And though her story might not have had the happy ending we were all hoping for, Pearl instilled a sense of motivation and pride in what we CAN still accomplish for the thousands of animals in need who are still sitting in shelters across DFW. Rescue work truly takes a village, and DPA has the absolute best.
——
If you are interested in fostering or volunteering to make a difference in the lives of pets like Pearl, please contact volunteer@dallaspetsalive.org.