Jessie, formerly known as Vera, arrived at the shelter in April, terrified and painfully uncomfortable in her own skin. It is possible she may have been wandering astray for days and possibly months.
Jessie's future treatment plan will consist of frequent vet visits to receive repeated Cytopoint injections, antibiotics, and antifungal medications until her skin issues have resolved.
A courageous DPA foster stepped up to provide the love and care necessary for her healing. Jessie's remarkable transformation wouldn't have been achievable without the extraordinary efforts of her foster, our medical partner Mazies, and the generous support of all the DPA donors who contributed to Jessie's medical care.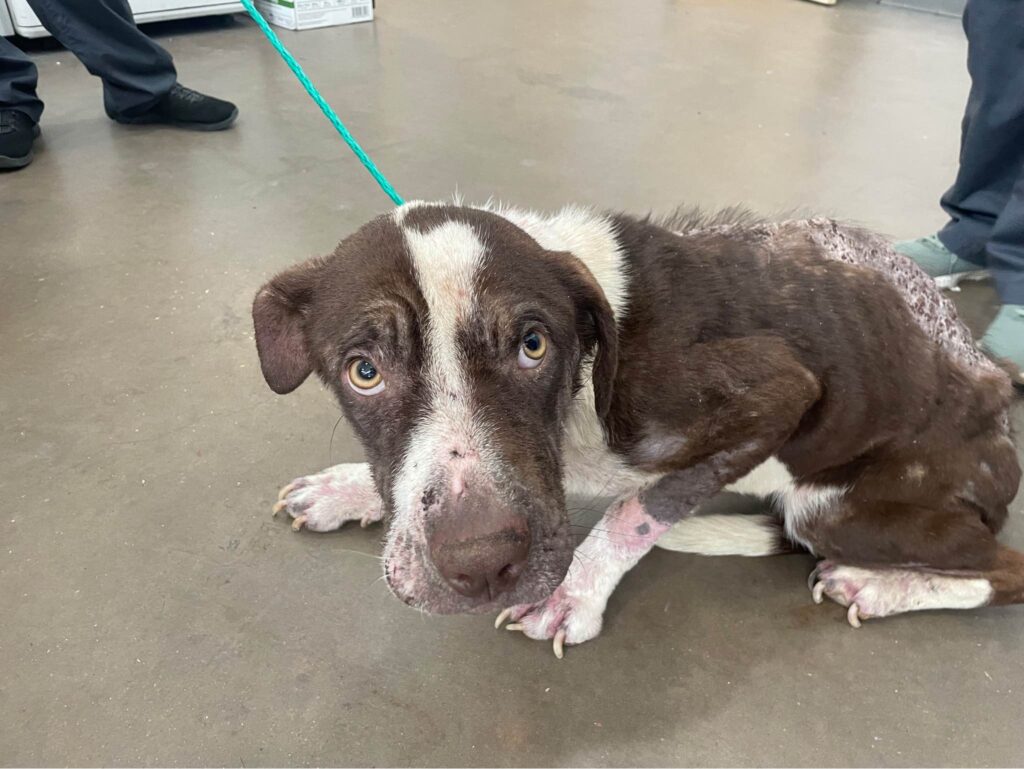 Thanks to our new adoption container at Community Beer, powered by CUDDLY, Jessie became a frequent visitor, mingling with prospective adopters and proudly flaunting her glamorous makeover.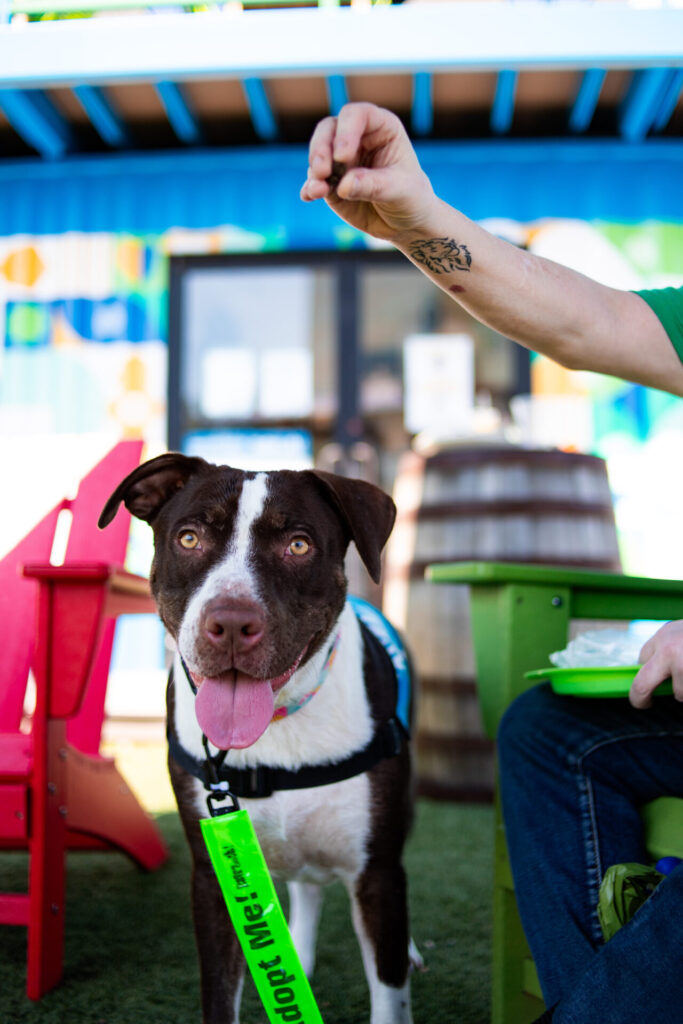 Whether you choose to foster, adopt, volunteer, or donate, your support can make a significant difference in the lives of pets like Jessie, helping them find a brighter future! Become a Champion to help pets like Jessie!