For nearly a decade, QuakeCon 2023 has joined forces with Dallas Pets Alive (DPA). This partnership is celebrated for our unique DPA fundraising t-shirts, inspired by Bethesda games.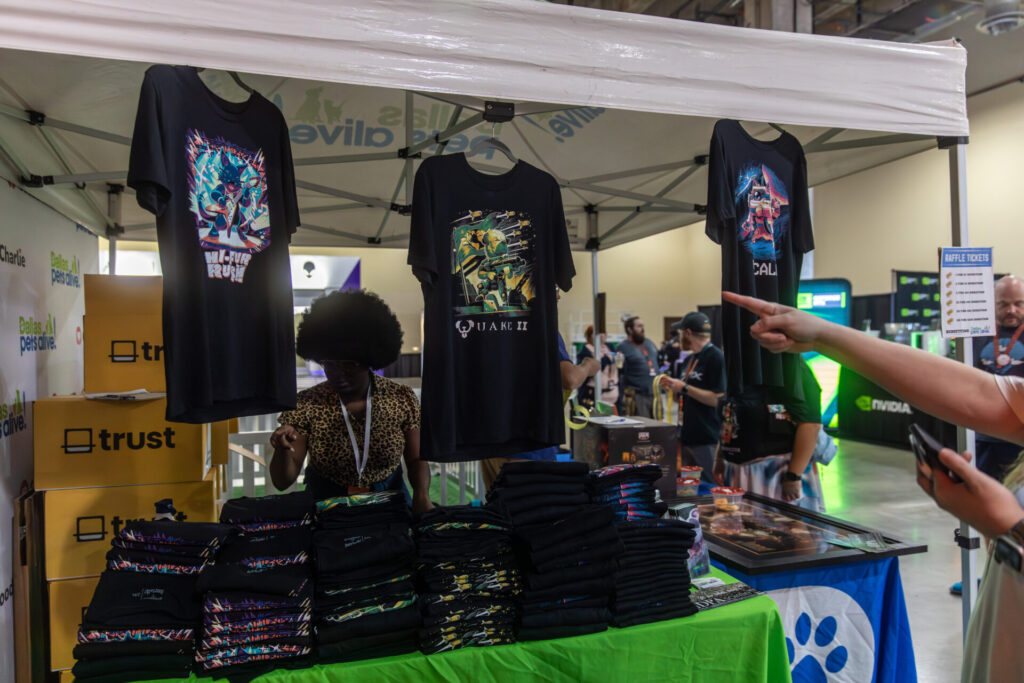 One of the best parts of Quakecon are the special guest appearances from DPA's adoptable pets. Twitch influencers showed their support by showcasing adoptable pets during their stream.
The AFK kitten room made its debut for the very first time. Those who adopted a kitten received a SteelSeries gaming mouse! Dirty Keyboard work. A whole litter of "Cajun" kittens were adopted at Quakecon!
We extend our heartfelt thanks to the entire QuakeCon community for creating a sense of one big family.