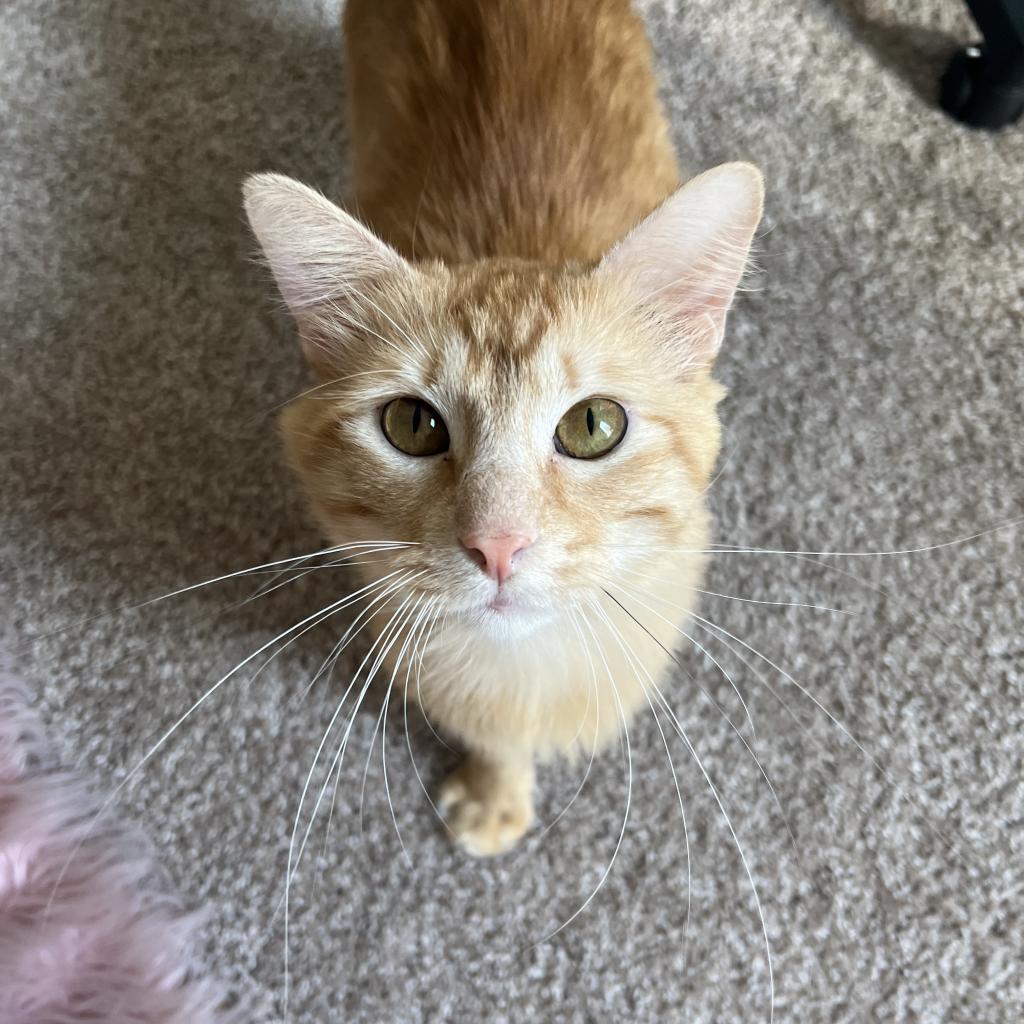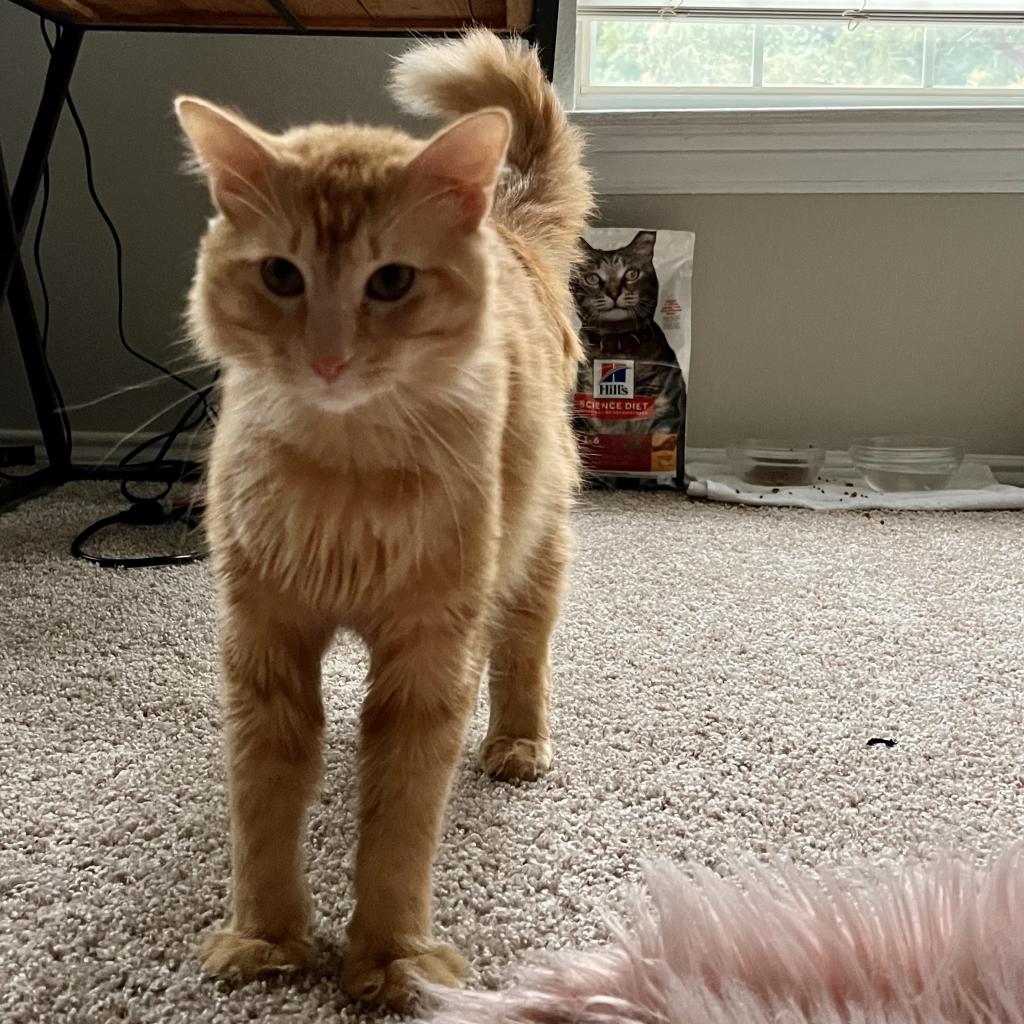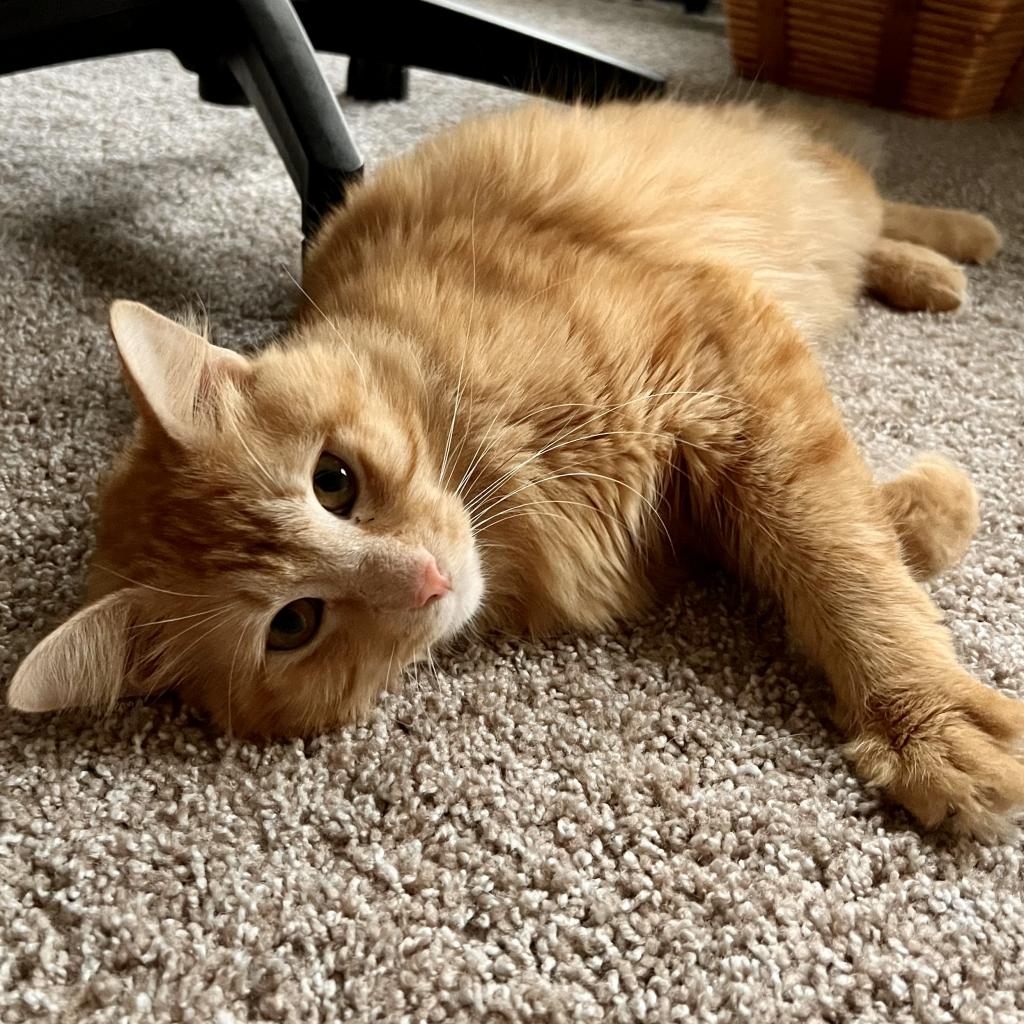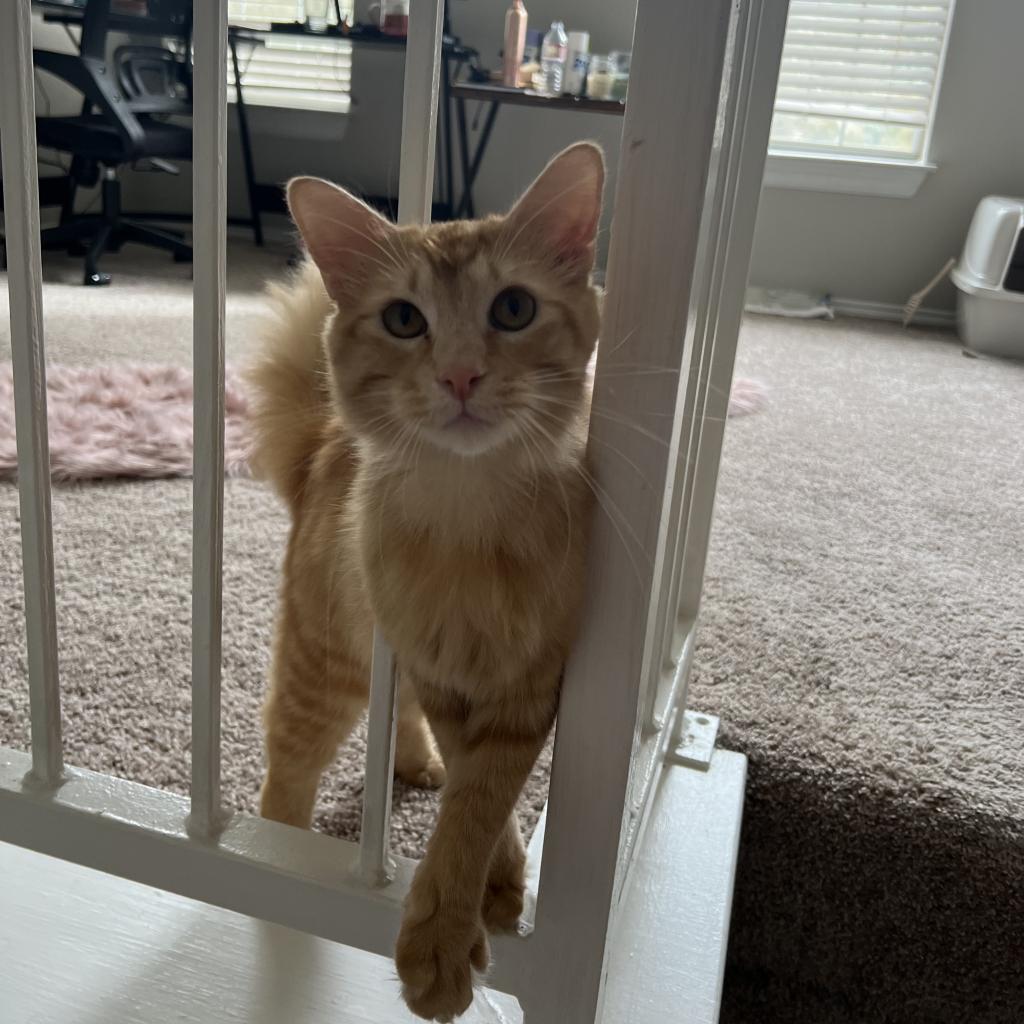 Meet Squid II!

As cats go, Squid shines in every way you might expect. At age three, he's a master of all the basics - litterbox, scratching post, crate - and balances his playtime appropriately with his naptime. But Squid also becomes part of a family in the ways that touch your heart the most.
His golden eyes and brilliant array of whiskers gives proof to how happy, healthy, and well cared for Squid has been, but he needs a home where he can get the special treatment he loves most. Getting head scratches and belly rubs gives him the affection he wants, and he may even curl up at the foot of the bed at night to let you know how much he loves being a part of your family. He's respectably reserved when you first meet him, as any gentleman would be, but give him a ball to play with - or any toy that moves around - and he is ready to show off his game.
He's happy with kids and dogs, and likely other cats, too, given his early life, but he may love being in a home where he gets the daily love and attention this adorable guy deserves. He plays gently with people, doesn't mind being picked up and adored, and can even ride in the car.
His ideal family is one that wants an ideal cat to adore and spoil, to play with and love. If so, Squid is your man.
All Dallas Pets Alive adoptable pets are spayed or neutered, microchipped, and up to date on vaccines upon adoption. The standard minimum donation for cats over six months to seven years is $100, kittens under six months is $150, cats eight years and over are $50 unless specified otherwise. You can view all the adoptable pets and fill out an adoption application online on our website at http://dallaspetsalive.org/adopt/adoptable-cats/ . For more information, you can email adopt@dallaspetsalive.org.
Apply to Adopt Squid II Today