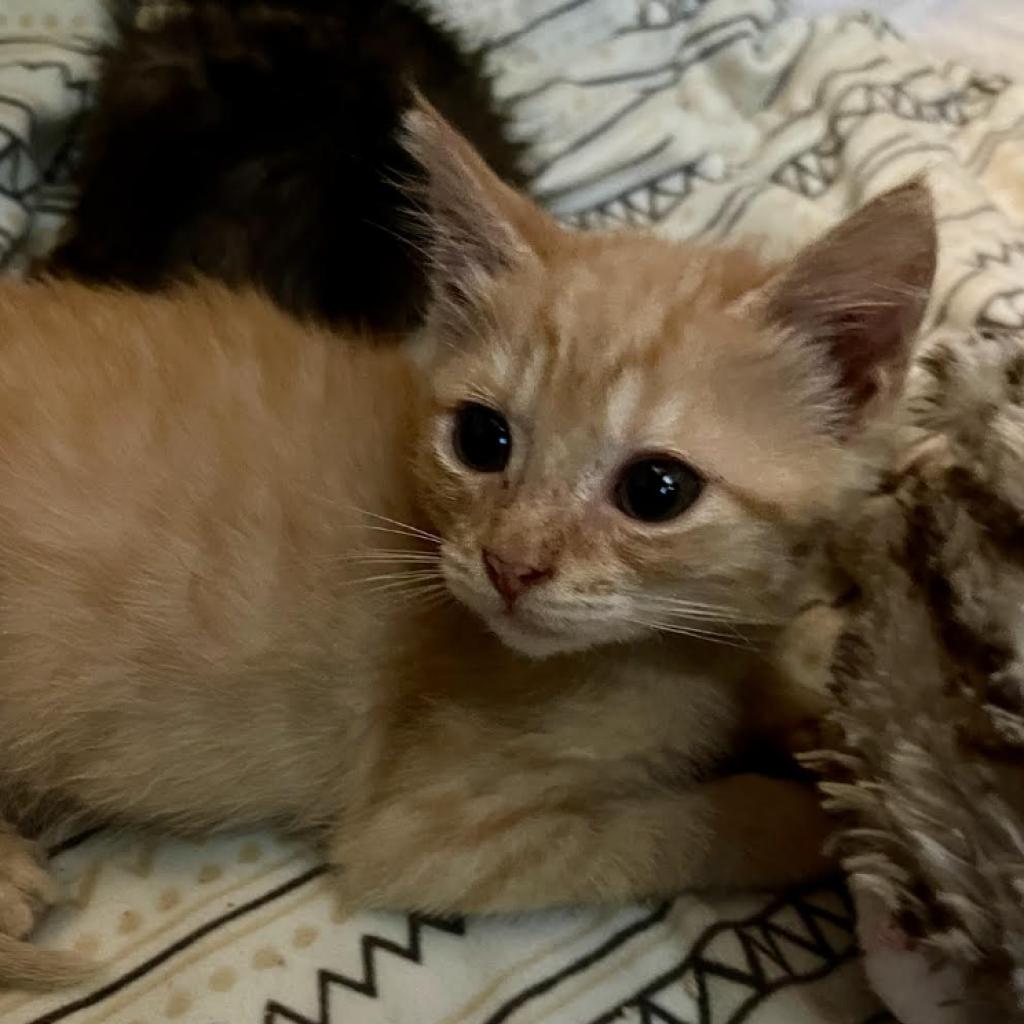 Meet Carmela!

Carmela - the shy girl in her family of kittens born in late September - brings a quiet, adorable nature to her home. She's affectionate and enjoys a little fun time with her crinkly ball, but is more reserved than her siblings. She may be less active than her larger-than-life brother, but she still makes a name for herself with her style.
Her petite size, delicate face, and precious behavior, even during playtime, give Carmela an air of sophistication and refinement. She would likely enjoy a home to herself where she can garner extra attention, but she would also be good with another cat to help her come out of her shell a bit more.
She has become accustomed to her litterbox of clay and wheat litter. She is recuperating from a couple minor new-kitten health needs that are nearly behind her. She's such a pretty girl with an irresistible face that will certainly secure her place as the lady of the house.
All Dallas Pets Alive adoptable pets are spayed or neutered, microchipped, and up to date on vaccines upon adoption. The standard minimum donation for cats over six months to seven years is $100, kittens under six months is $150, cats eight years and over are $50 unless specified otherwise. You can view all the adoptable pets and fill out an adoption application online on our website at http://dallaspetsalive.org/adopt/adoptable-cats/ . For more information, you can email adopt@dallaspetsalive.org.
Apply to Adopt Carmela Today