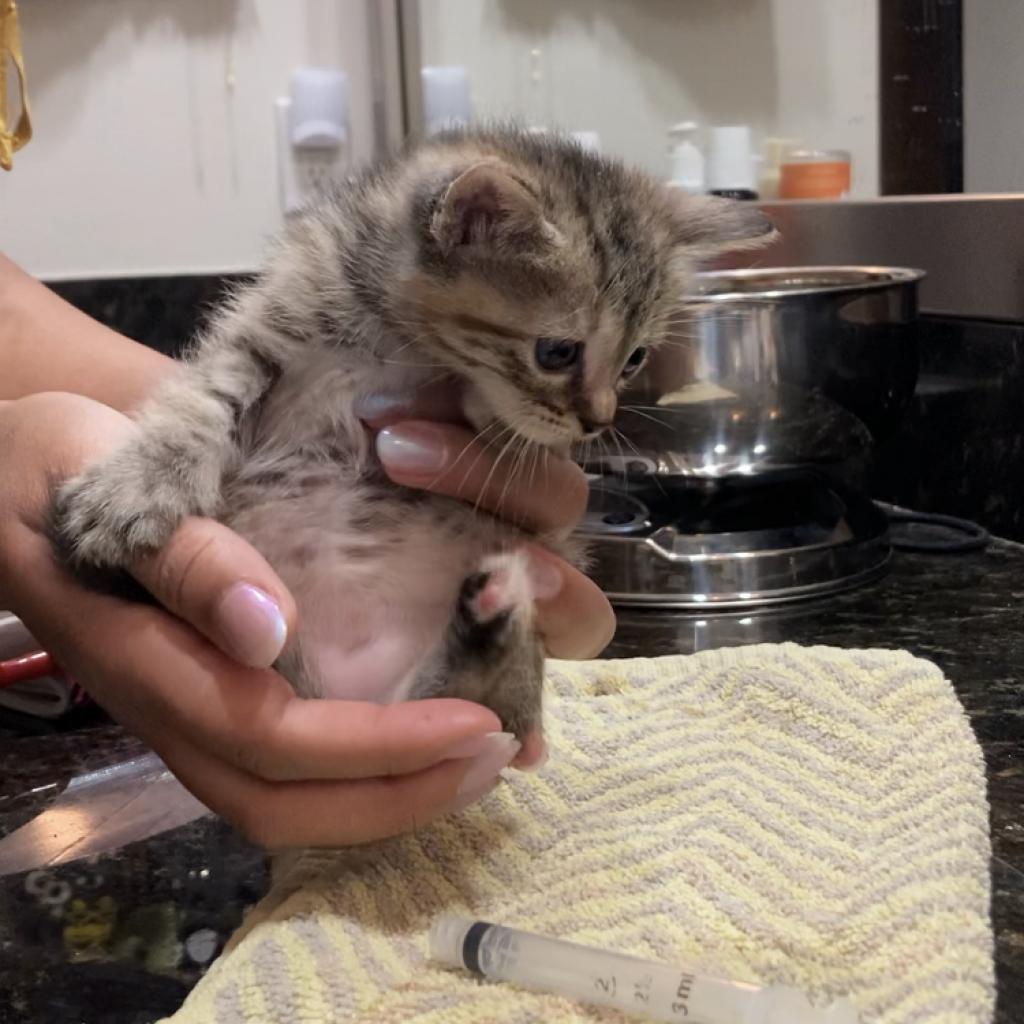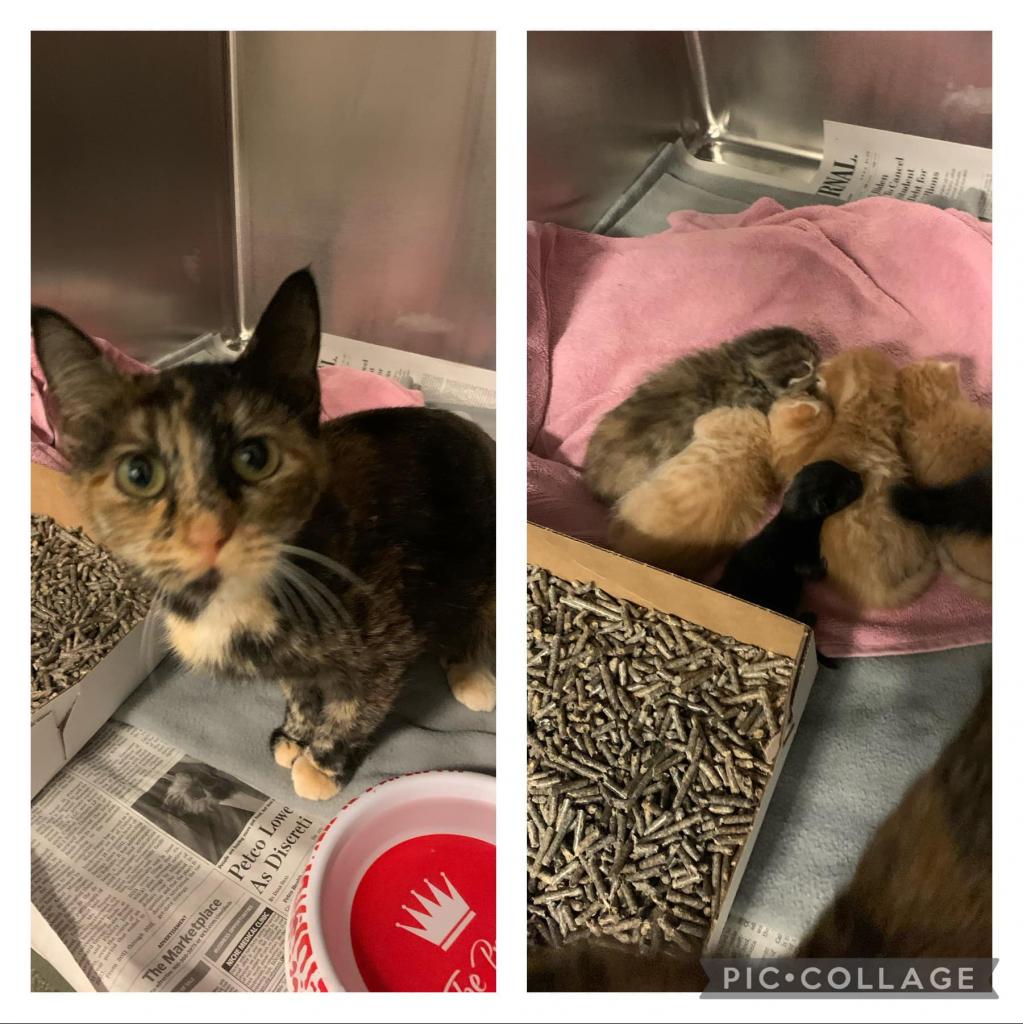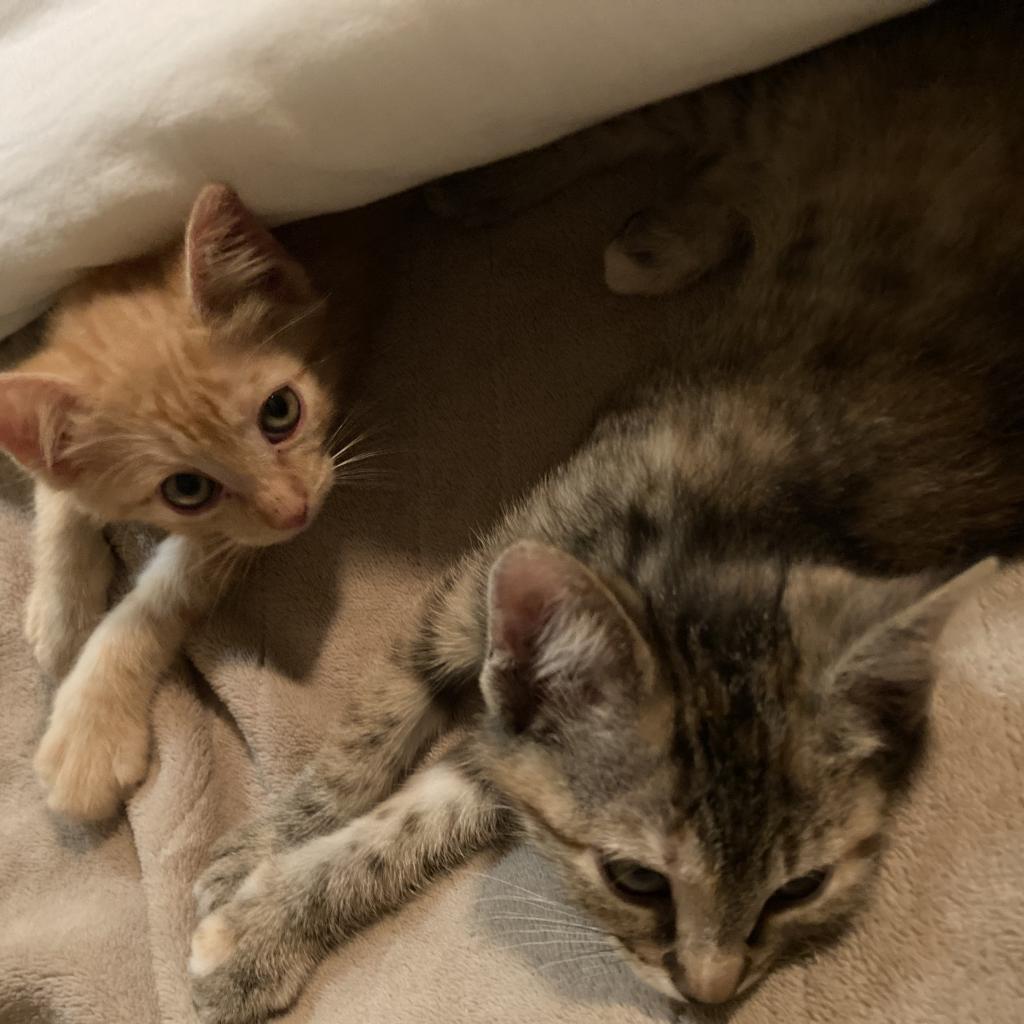 Meet Fran!

Fran, her mother, and her siblings were very recently rescued, and half-tabby, half-tortie Fran is the runt of the litter. Tiny but mighty, she won't let her siblings push her around during playtime wrestling matches!
Fran might not be the biggest fan of cuddling with her siblings, but she's very sweet and calm when being handled. She is the easiest to weigh of all her siblings and enjoys time with her foster family.
Fran would very likely do well in any home. If possible, she would do best in a home that can also take one of her siblings.
All Dallas Pets Alive adoptable pets are spayed or neutered, microchipped, and up to date on vaccines upon adoption. The standard minimum donation for cats over six months to seven years is $100, kittens under six months is $150, cats eight years and over are $50 unless specified otherwise. You can view all the adoptable pets and fill out an adoption application online on our website at http://dallaspetsalive.org/adopt/adoptable-cats/ . For more information, you can email adopt@dallaspetsalive.org.
Apply to Adopt Fran Today