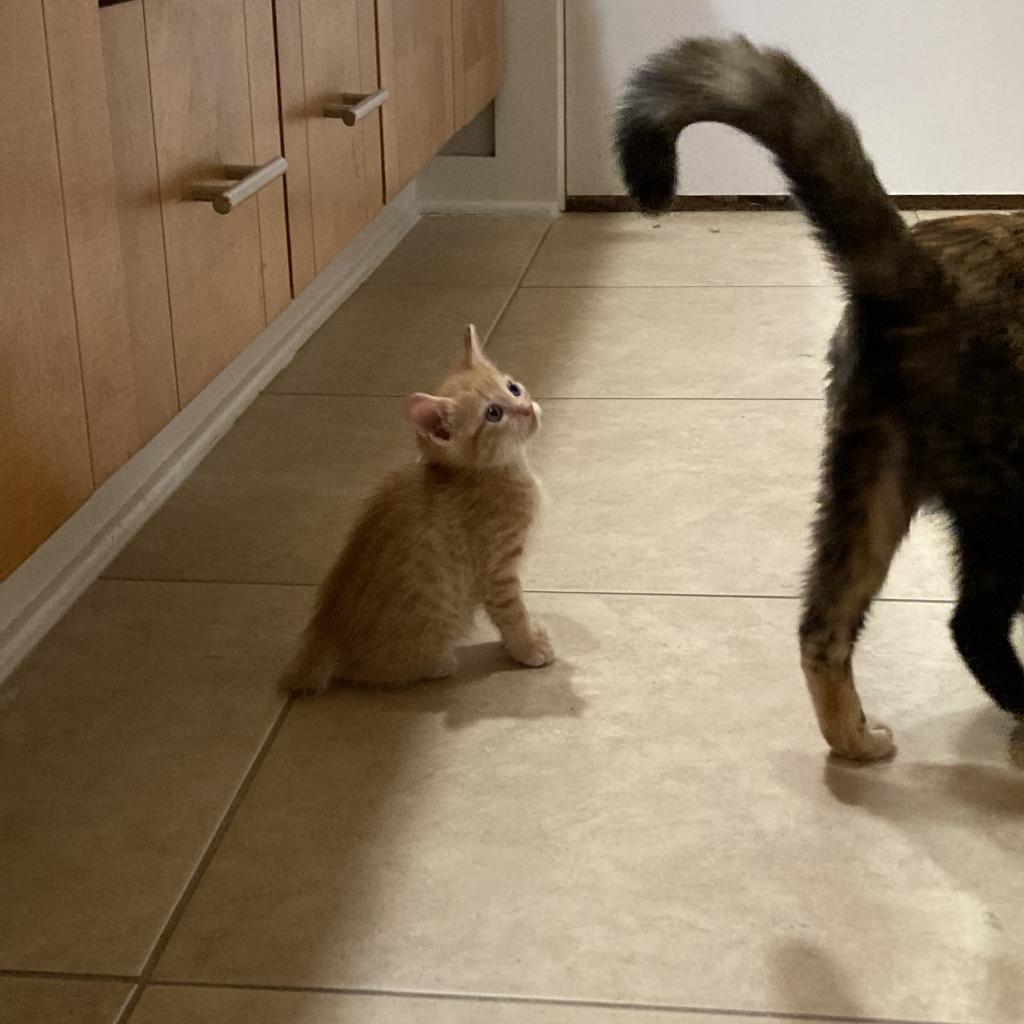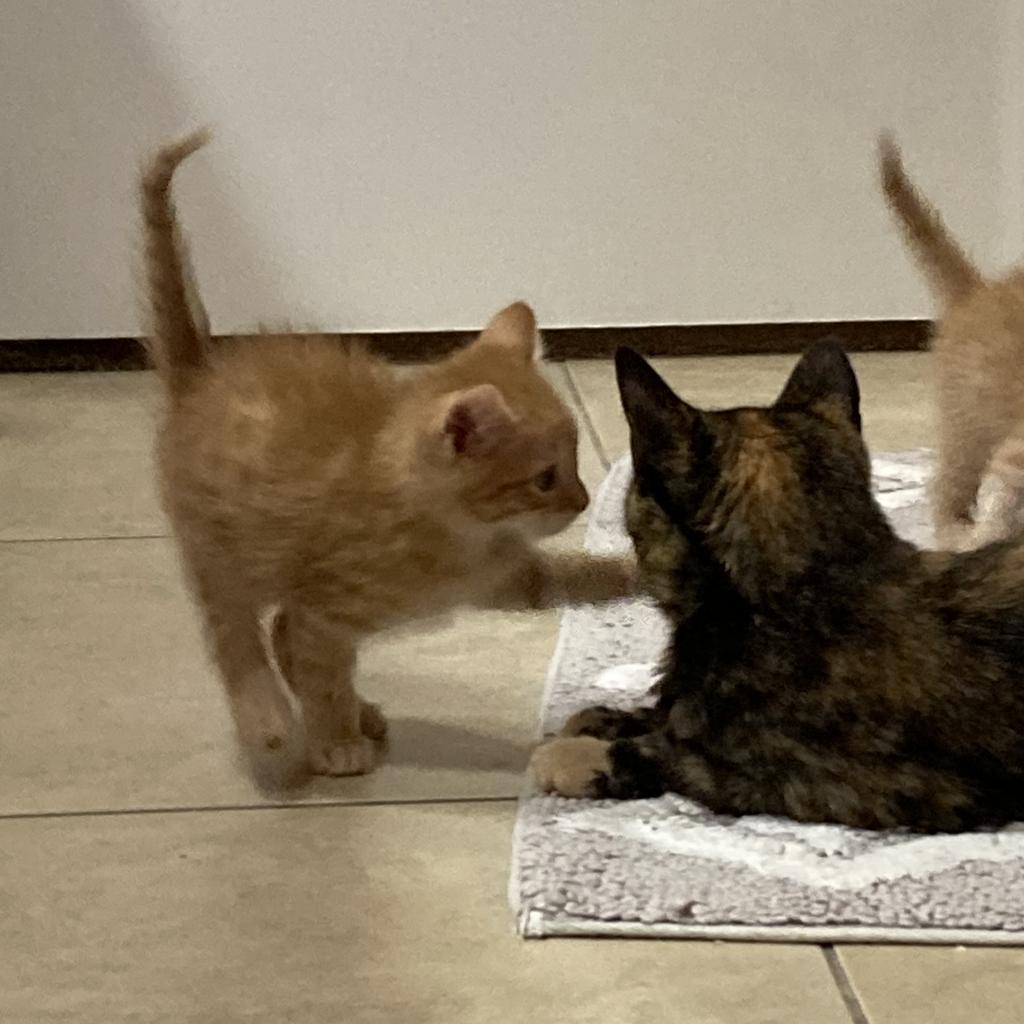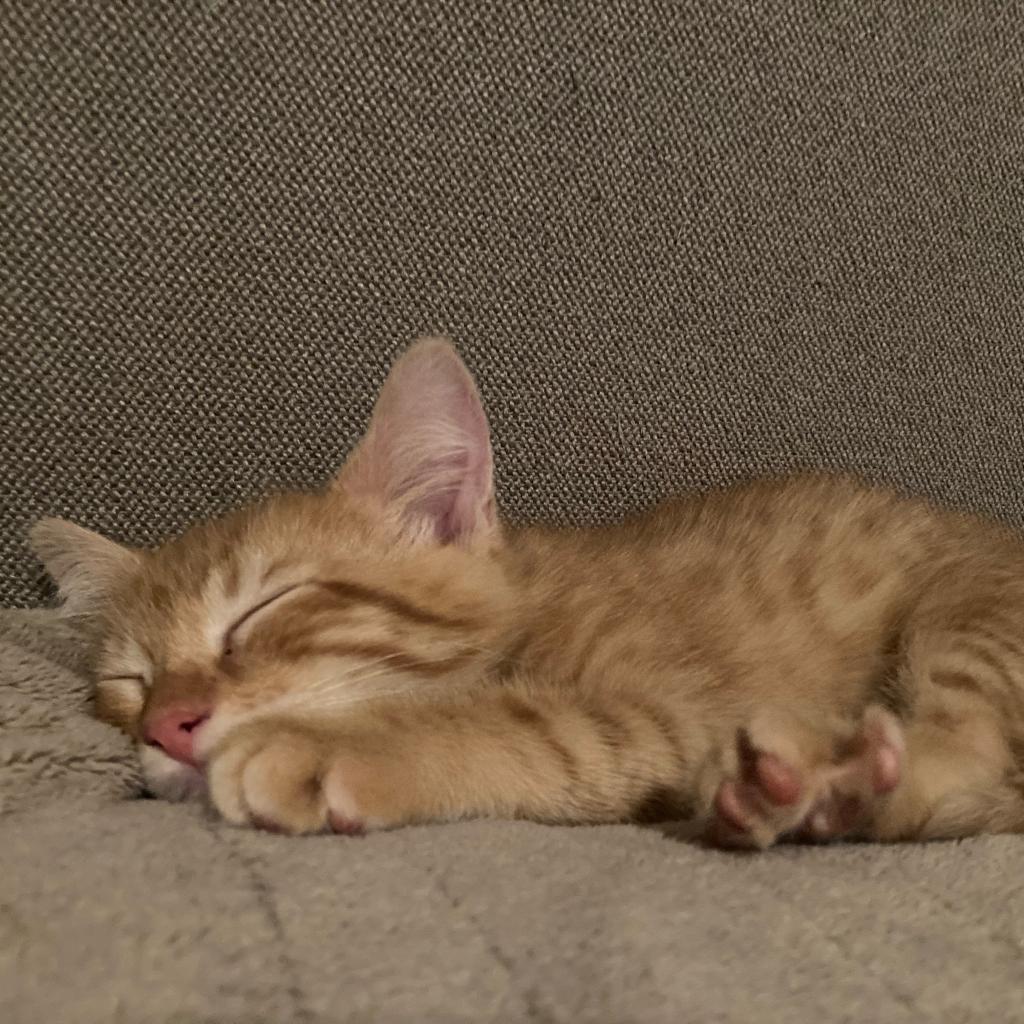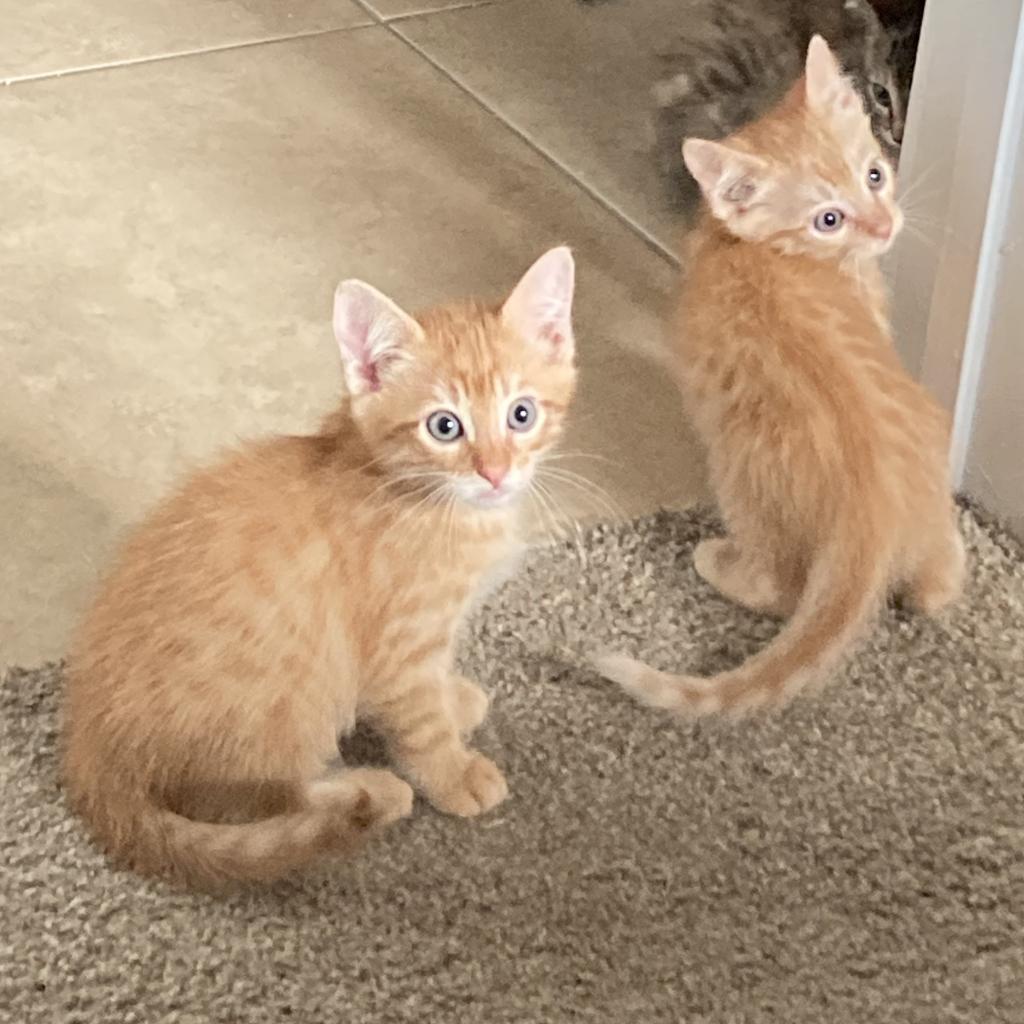 Meet Frankie VII!

Wait until you meet Frankie. Those blue eyes might make you think he's named after the famous crooner, but his full name is actually Francisco. He's the lone brother in a litter of sisters - plus his mom - and he is happily accepting his role of "man of the house even at the age of six weeks.
He's a brave big brother and is leading his little pack of siblings in learning the ways of his feline family. Frankie mastered each kitten milestone so far, especially polishing off his dinner reliably. He then uses that energy to run and pounce just like a playful little guy with a cute, cuddly belly.
He's received preventative care to ensure his wellness and can boast a clean bill of health. Frankie's up for a car ride and would probably enjoy finding a home with one of his sisters or another cat to allow him to have a full-time playmate. He enjoys being around a variety of humans, too, and could be interested in making friends with a pup but hasn't had the opportunity yet.
All Dallas Pets Alive adoptable pets are spayed or neutered, microchipped, and up to date on vaccines upon adoption. The standard minimum donation for cats over six months to seven years is $100, kittens under six months is $150, cats eight years and over are $50 unless specified otherwise. You can view all the adoptable pets and fill out an adoption application online on our website at http://dallaspetsalive.org/adopt/adoptable-cats/ . For more information, you can email adopt@dallaspetsalive.org.
Apply to Adopt Frankie VII Today