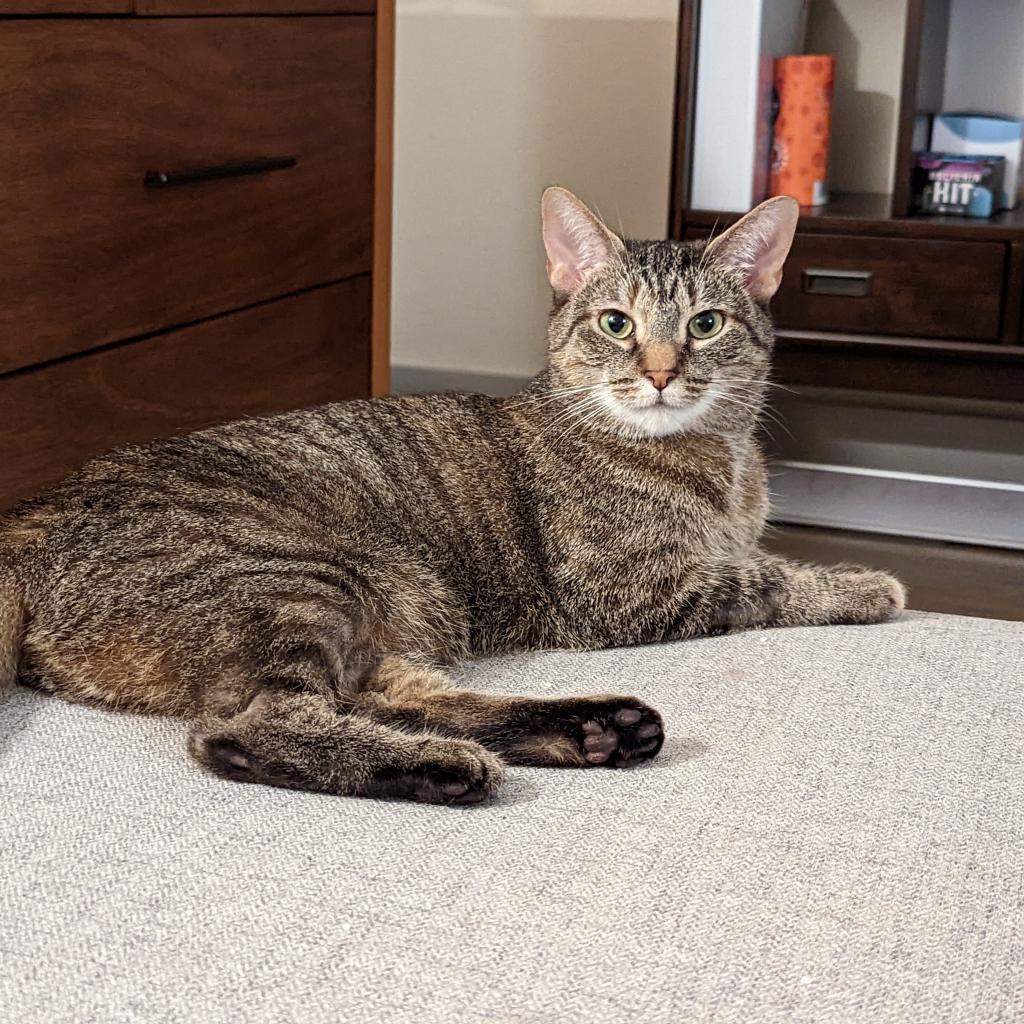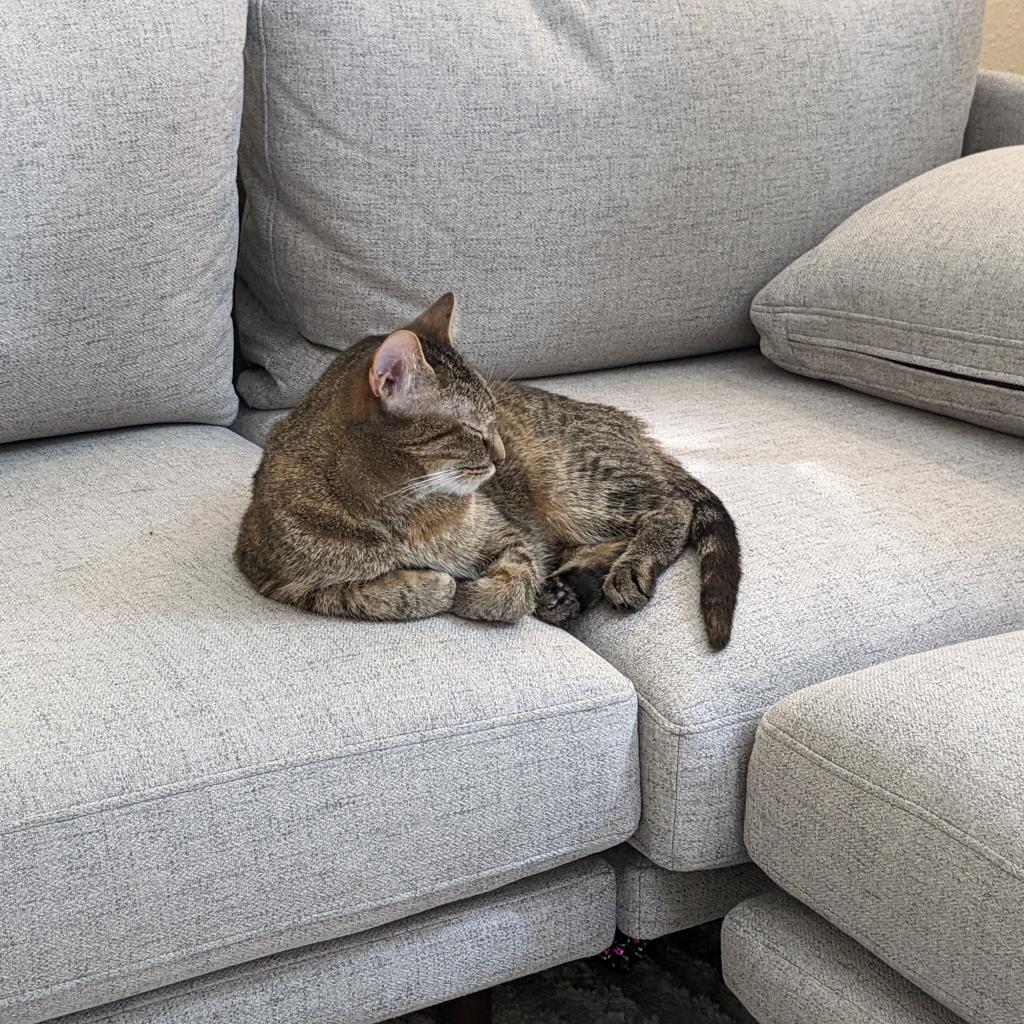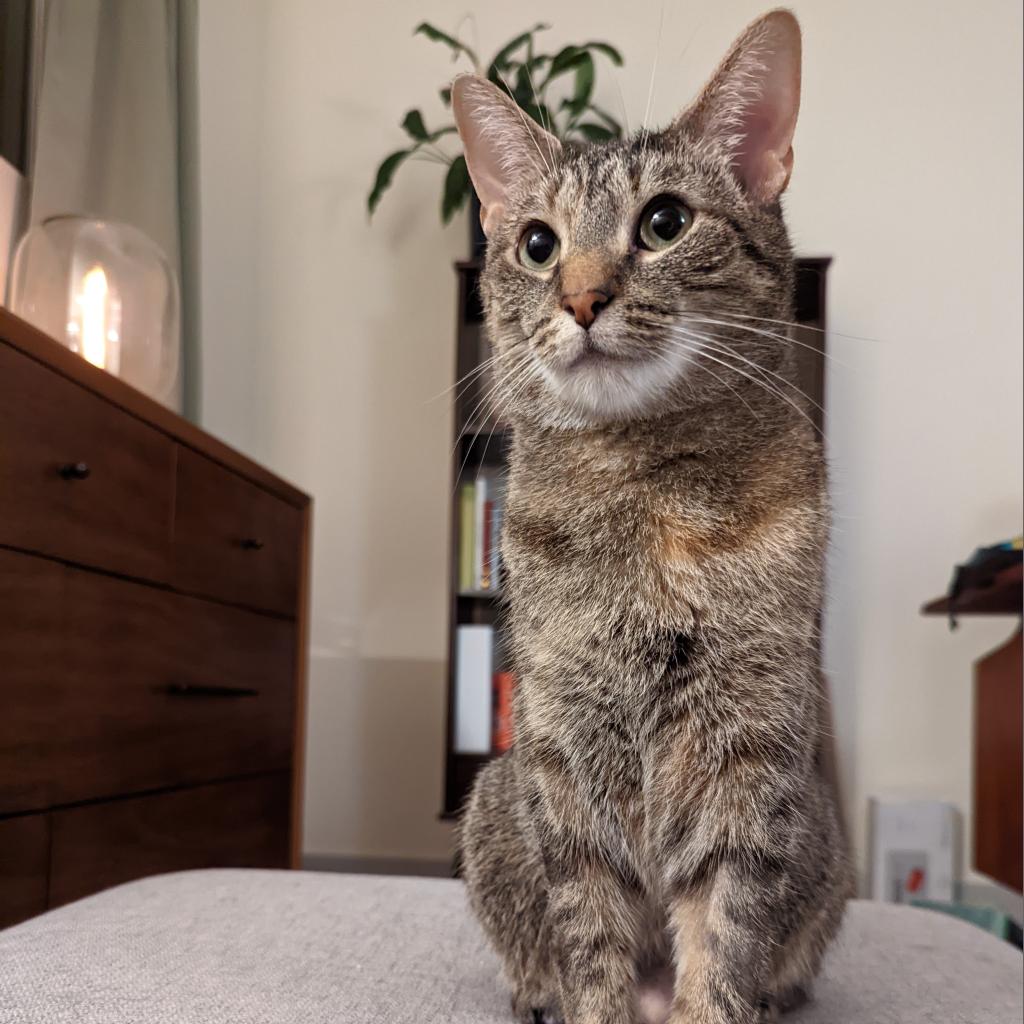 Meet Mitzi!

Mutzuki (Mitzi) may have had a hard start to her young life, but you would never know. She's a perfect kitty companion, and wants nothing more than to cuddle, chase toys and lie in the sun.
Mitzi is well behaved, aside from the occasional playful swat when she's feeling unsure (she is a cat after all), and she would do well in any home that doesn't have another cat - Unfortunately she hasn't shown any interest in making friends with this foster's current cat otherwise she would already be adopted. Mitzi is litter trained and not fussy about her meals and has taken to a new environment better than expected. She doesn't love being handled by strangers (but really, who does?) but we've had no trouble getting her in and out of a crate or transporting her now that she knows us a little better.
Mitzuki has the heart of a tiger but with a soft, affectionate side that makes her a pleasure to care for. She's ready for a home of her own, and the person lucky enough to adopt her will have a loving friend for life.
All Dallas Pets Alive adoptable pets are spayed or neutered, microchipped, and up to date on vaccines upon adoption. The standard minimum donation for cats over six months to seven years is $100, kittens under six months is $150, cats eight years and over are $50 unless specified otherwise. You can view all the adoptable pets and fill out an adoption application online on our website at http://dallaspetsalive.org/adopt/adoptable-cats/ . For more information, you can email adopt@dallaspetsalive.org.
Apply to Adopt Mitzi Today