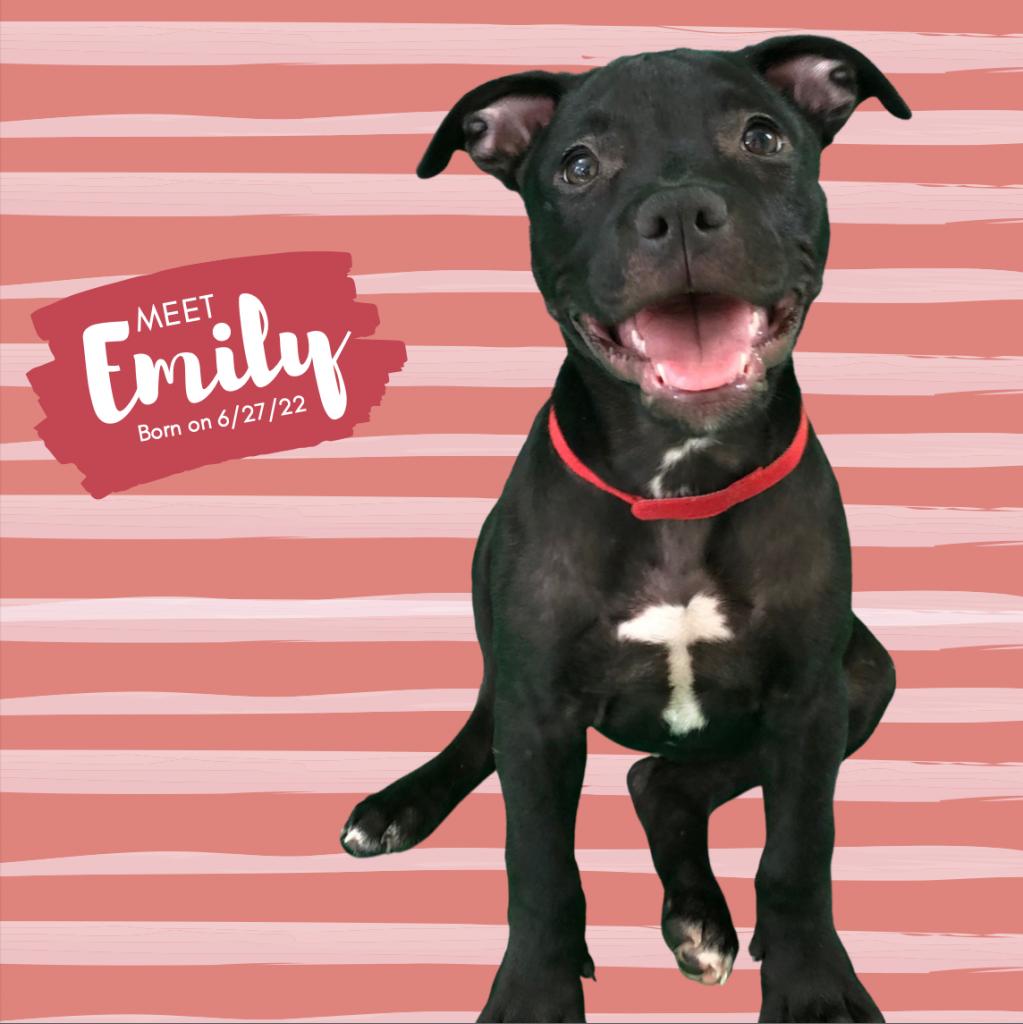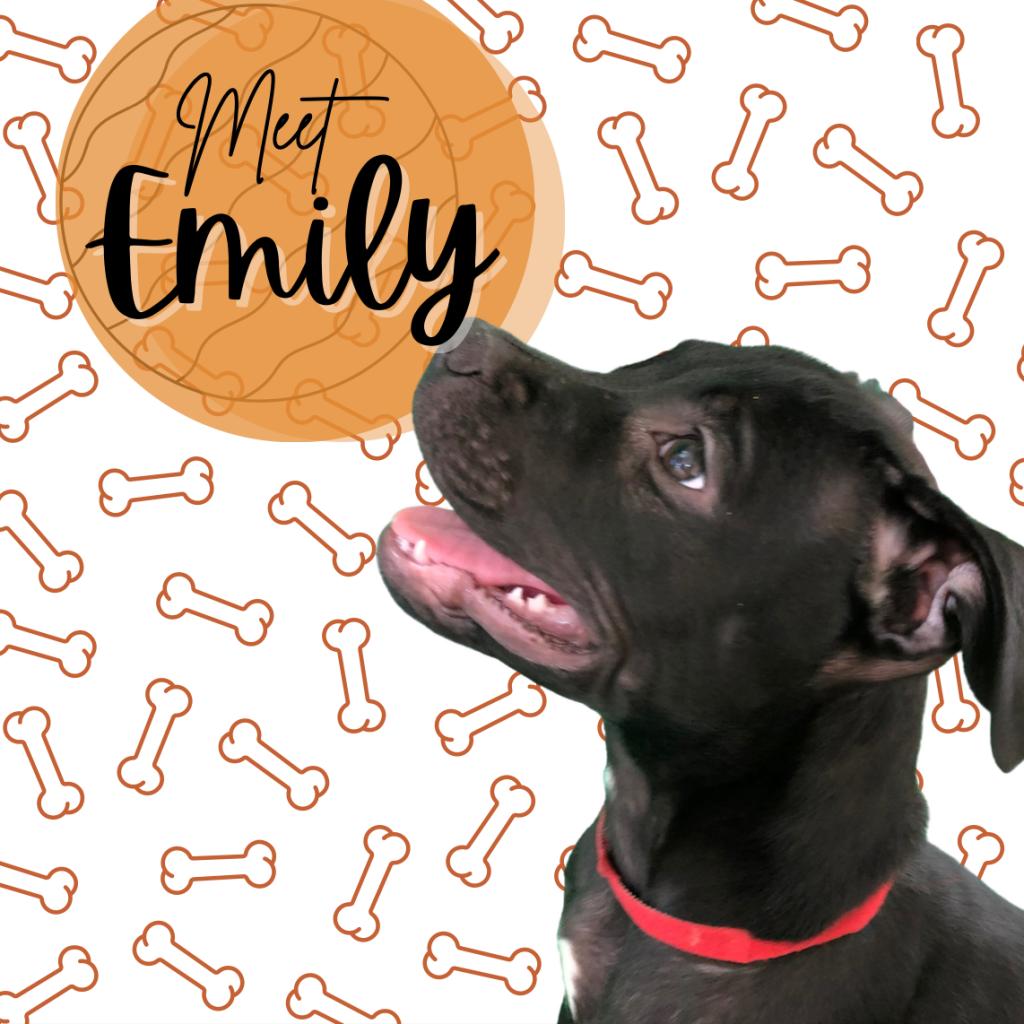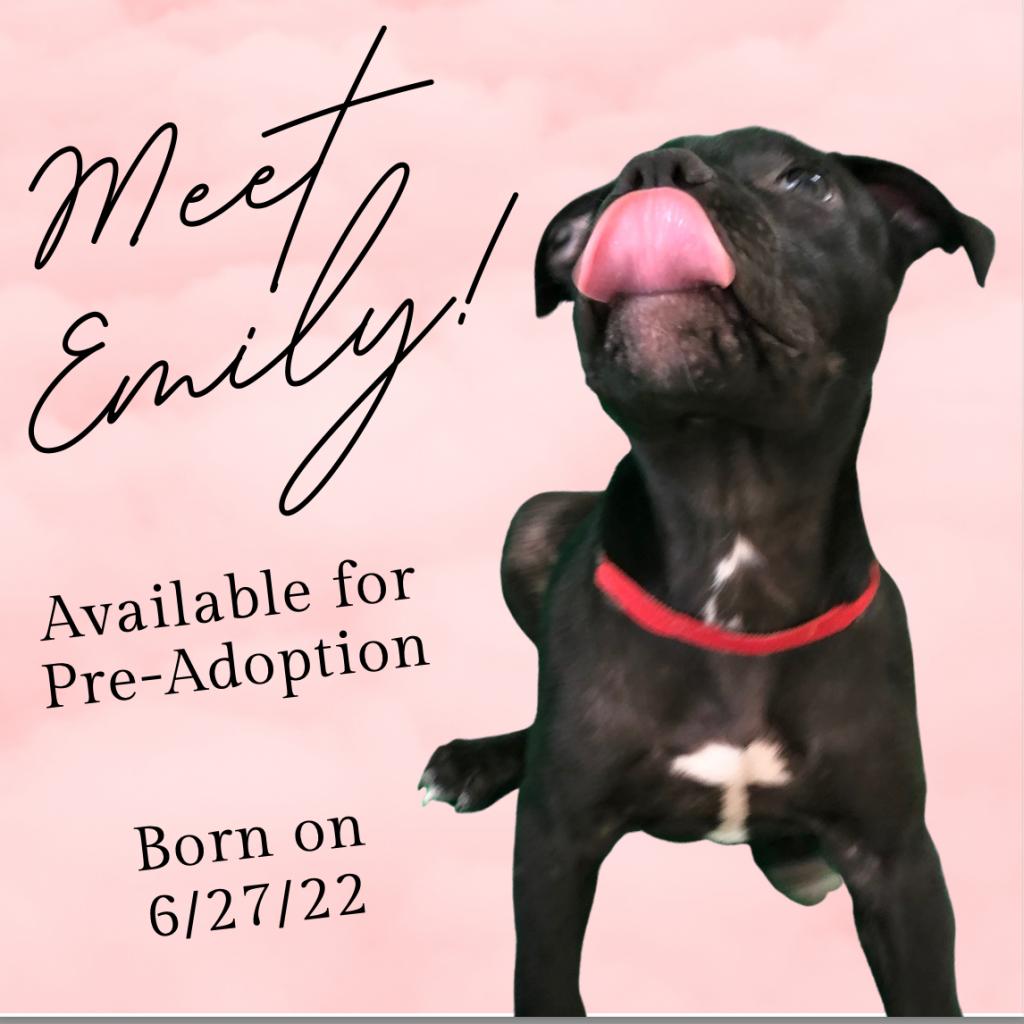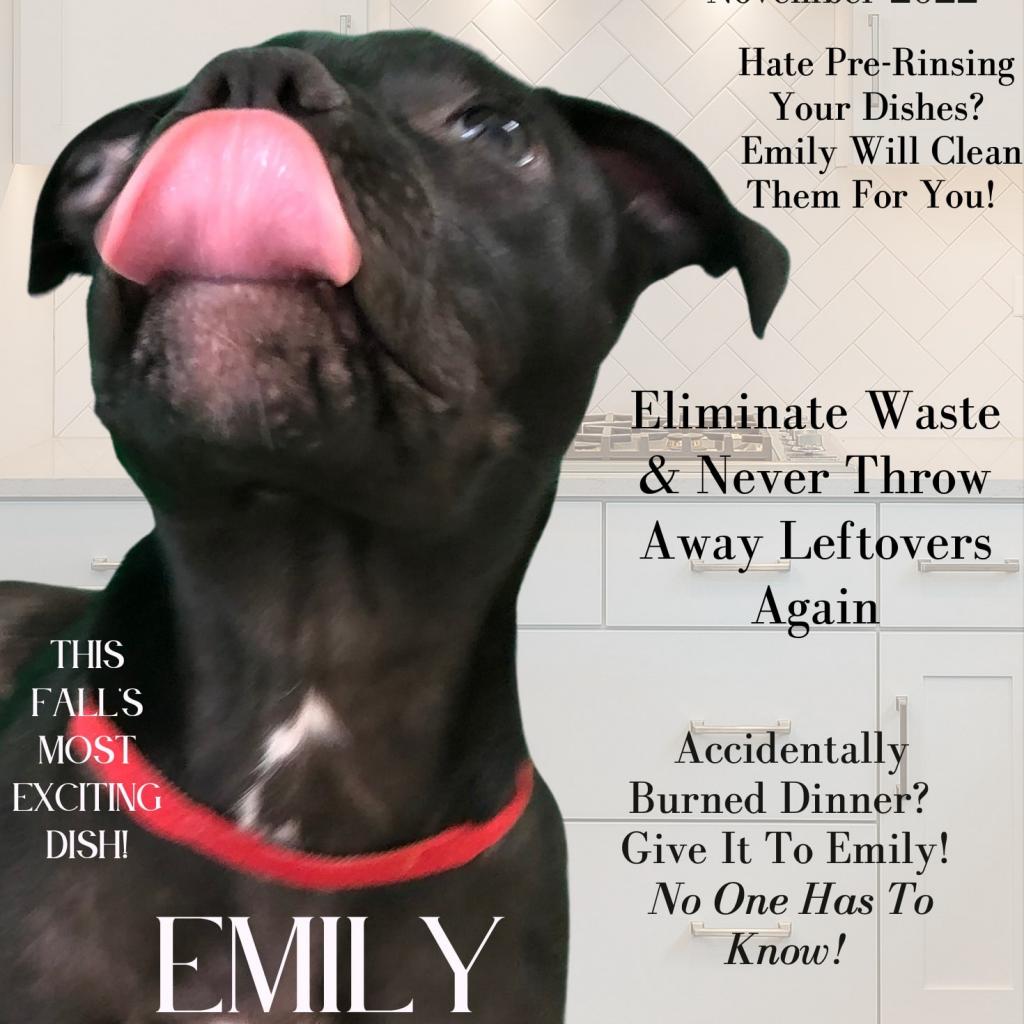 Meet Emily II!

If you're looking for one of the most spry, happy-go-lucky, smart & playful pups ever-look no further than Emily!
Emily is VERY happy to meet everyone! She loves to be out on walks, play-wrestling with other pups, chewing on with toys, bounding around in the yard, or splashing in her water bowl!! Everything is new and exciting, and the fun never stops in her world!
This young pup is also very smart, and quick to learn! She is already familiar with quite a few commands, is SO close to being potty trained, and is still getting used to a crate.
Emily also loves her people!! She'll show off her full body wiggles, snuggle into your neck, wants to be held like a baby, and according to her foster mom-will actually smile, too!!
This well rounded baby girl will be a breeze for almost any family, as long as they don't stop treating her to lots of outing liks brunches on patios, zoomies at the dog park, swimming at a lake, of family fun in a fenced yard!
All Dallas Pets Alive adoptable pets are spayed or neutered, microchipped, and up to date on vaccines upon adoption. The standard minimum donation for dogs over six months to seven years is $200, puppies under six months is $250, dogs eight years and over are $100 unless specified otherwise. You can view all adoptable pets and fill out an adoption application online on our website at http://dallaspetsalive.org/adopt/adoptable-dogs/ . For more information, you can email adopt@dallaspetsalive.org.
Apply to Adopt Emily II Today