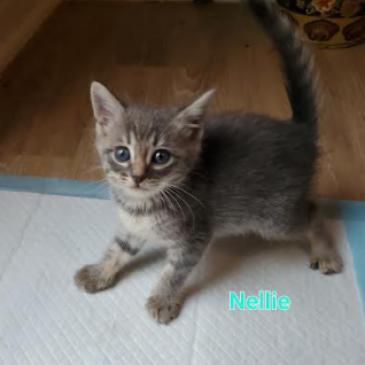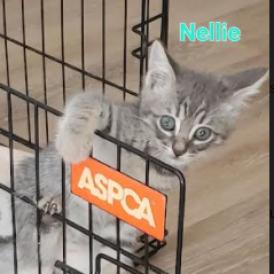 Meet Nellie!

Meet Nellie, a female domestic short hair with gorgeous striped gray fur and beautiful eyes. She recently came to DPA with her sister Felicity, who is also up for adoption.
Nellie sees life as a game, and she's ready to play! This high-energy kitten loves to run around the house and frolic with her sisters. She's good with dogs and other cats too. Nellie is a little nervous around children, but is fine once she's had time to get used to their company. This cutie pie is also litterbox-trained.
Because Nellie is such an energetic kitten, her ideal home would be one where she has the opportunity to play, particularly with other cats, or with people who will take the time to entertain her. Does she sound like the perfect addition to your home? Then contact DPA today!
Apply to Adopt Nellie Today