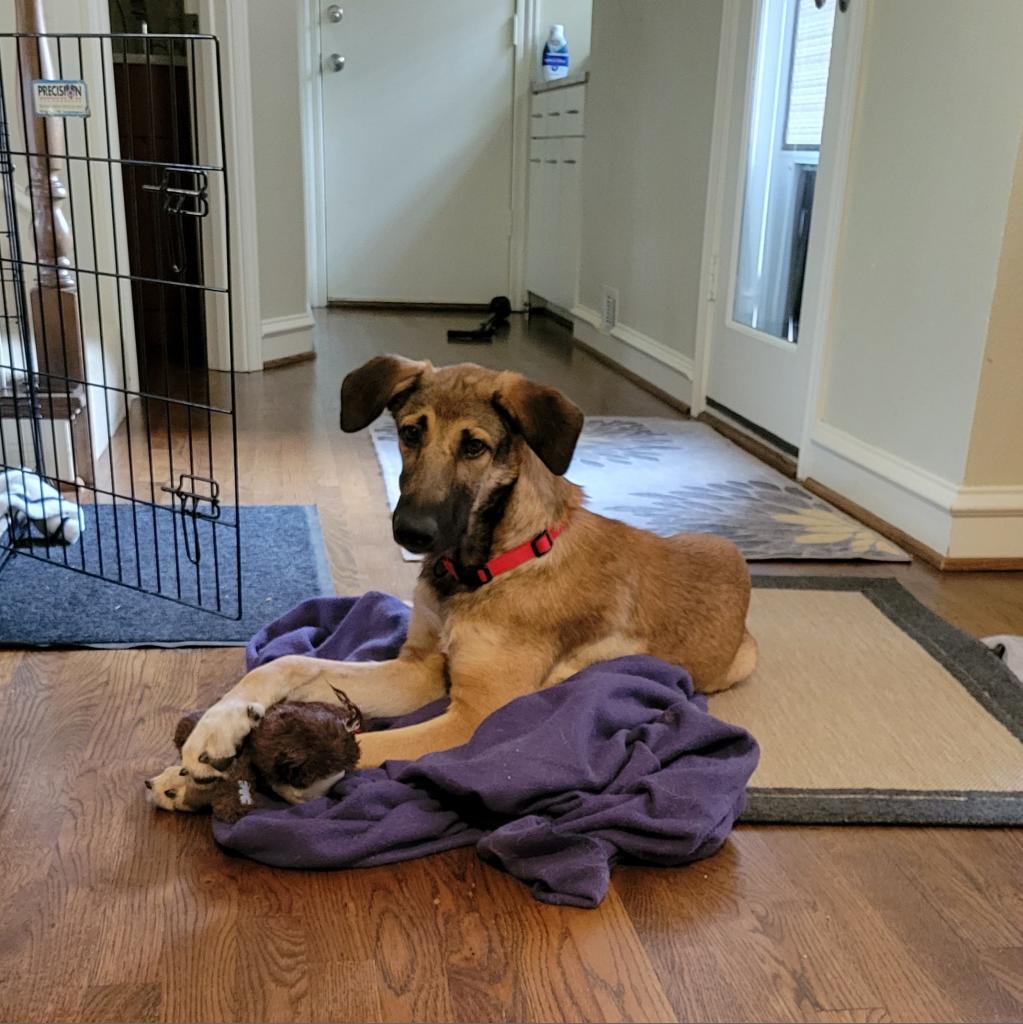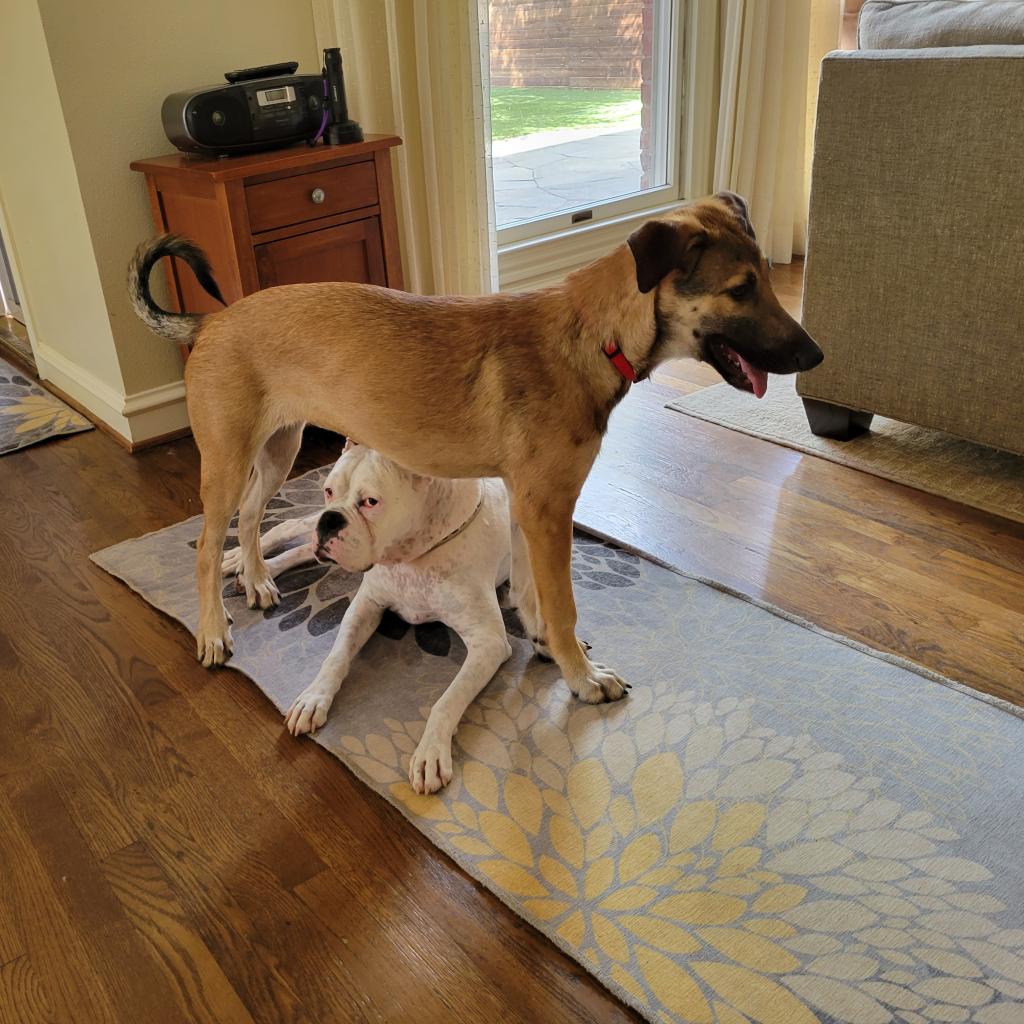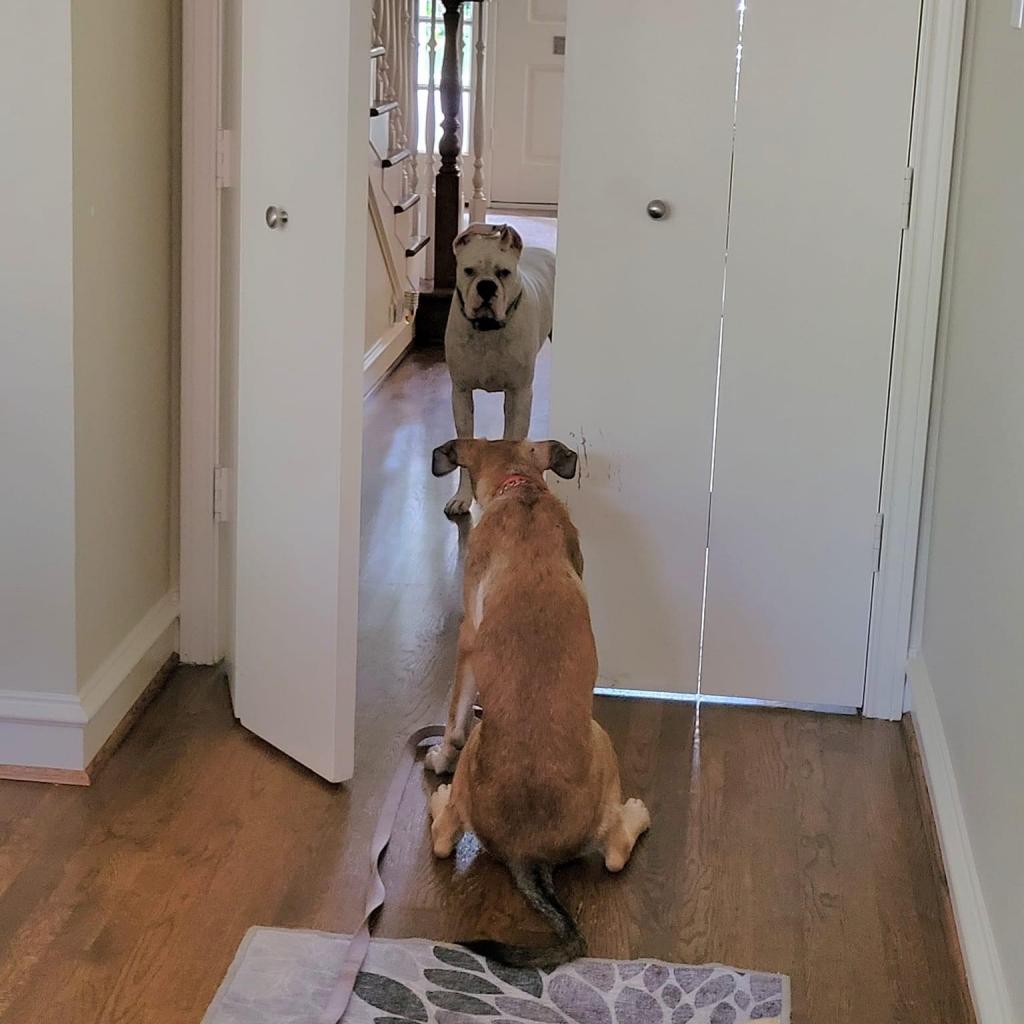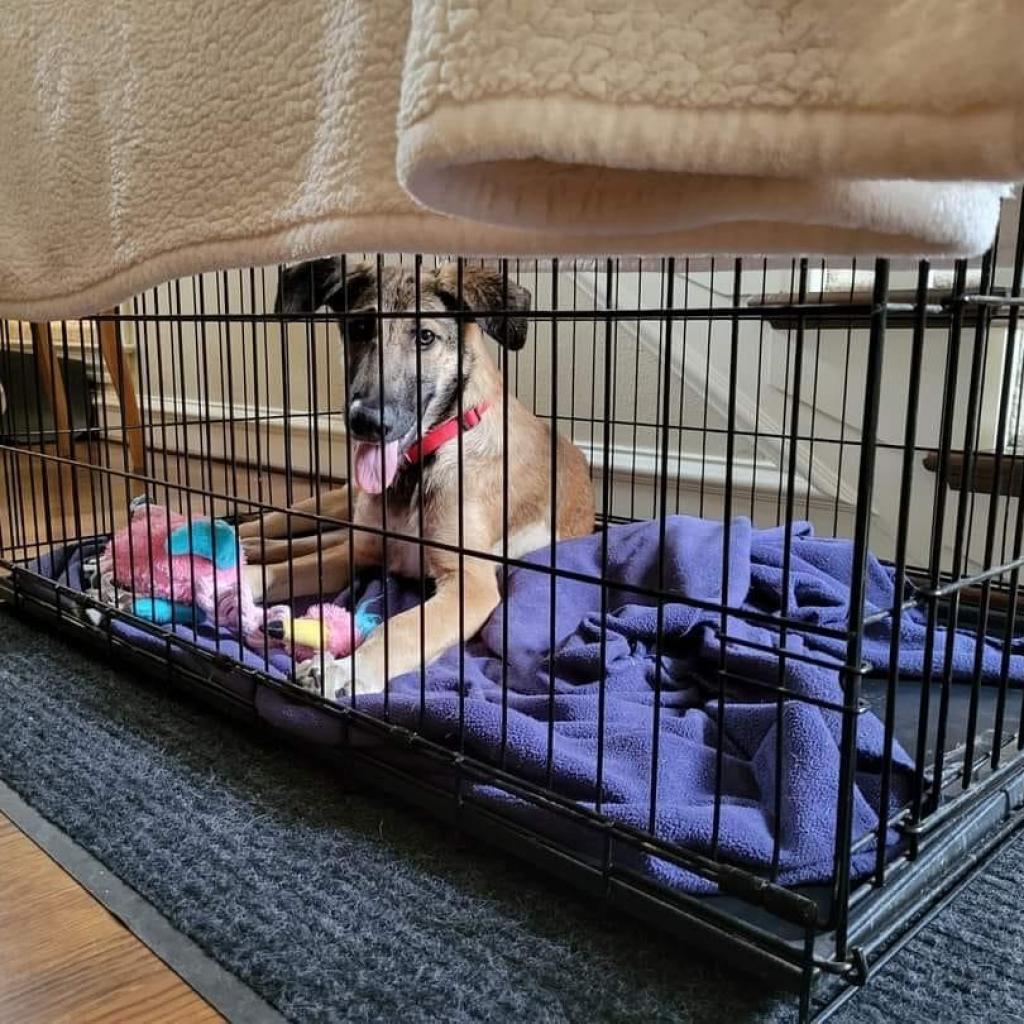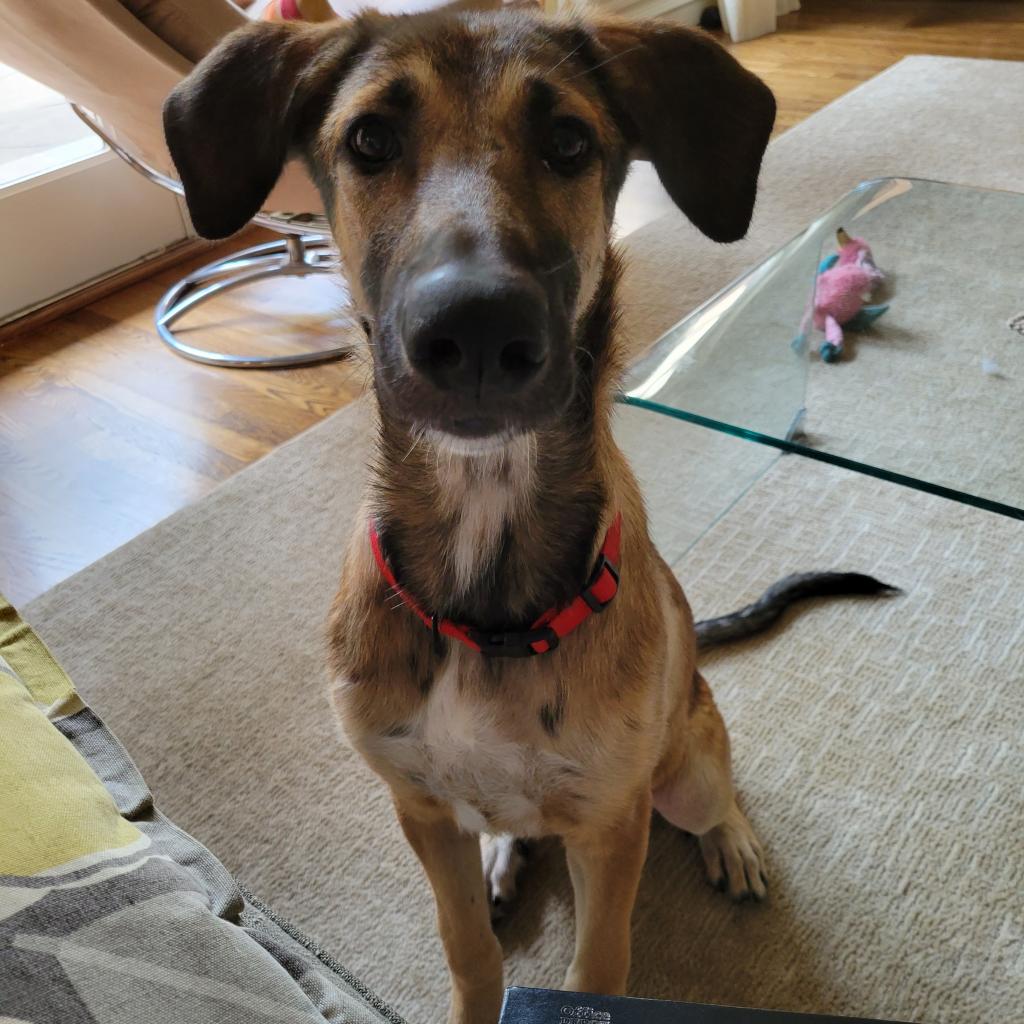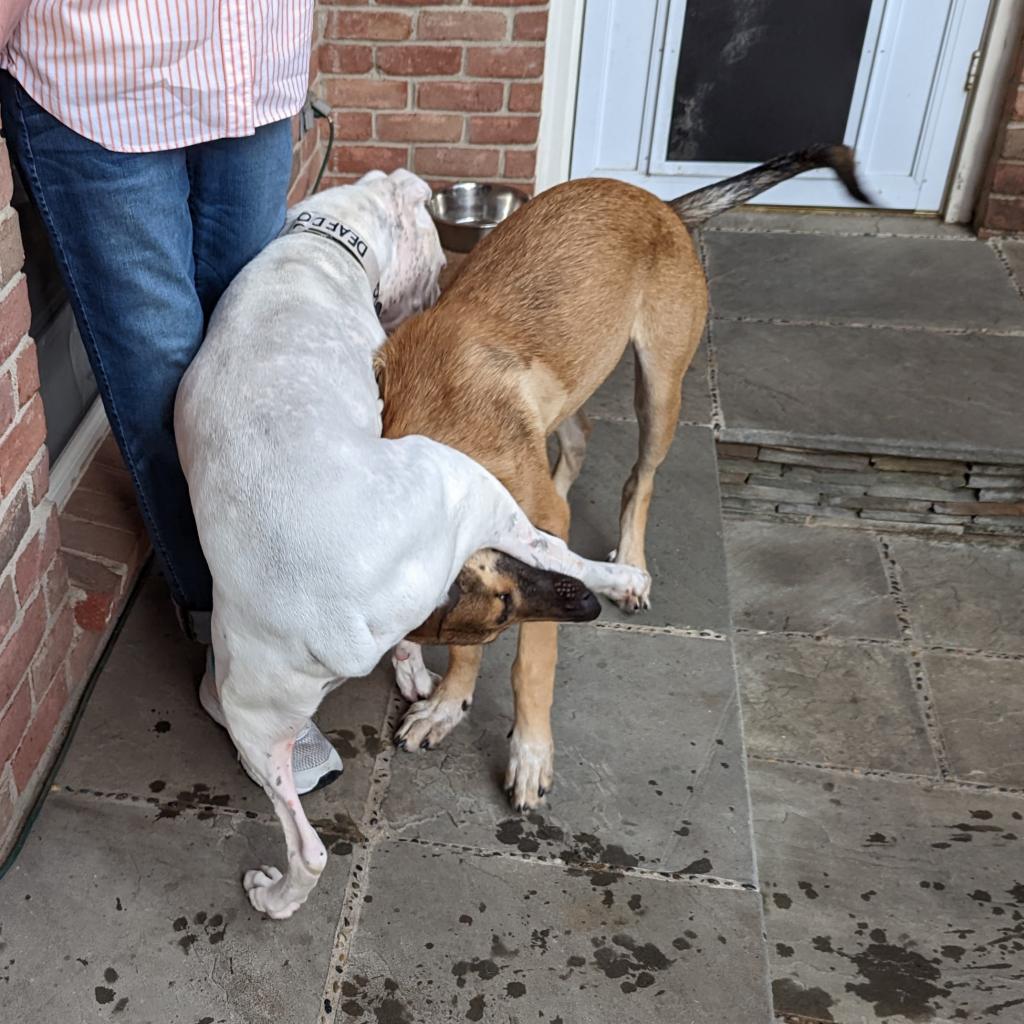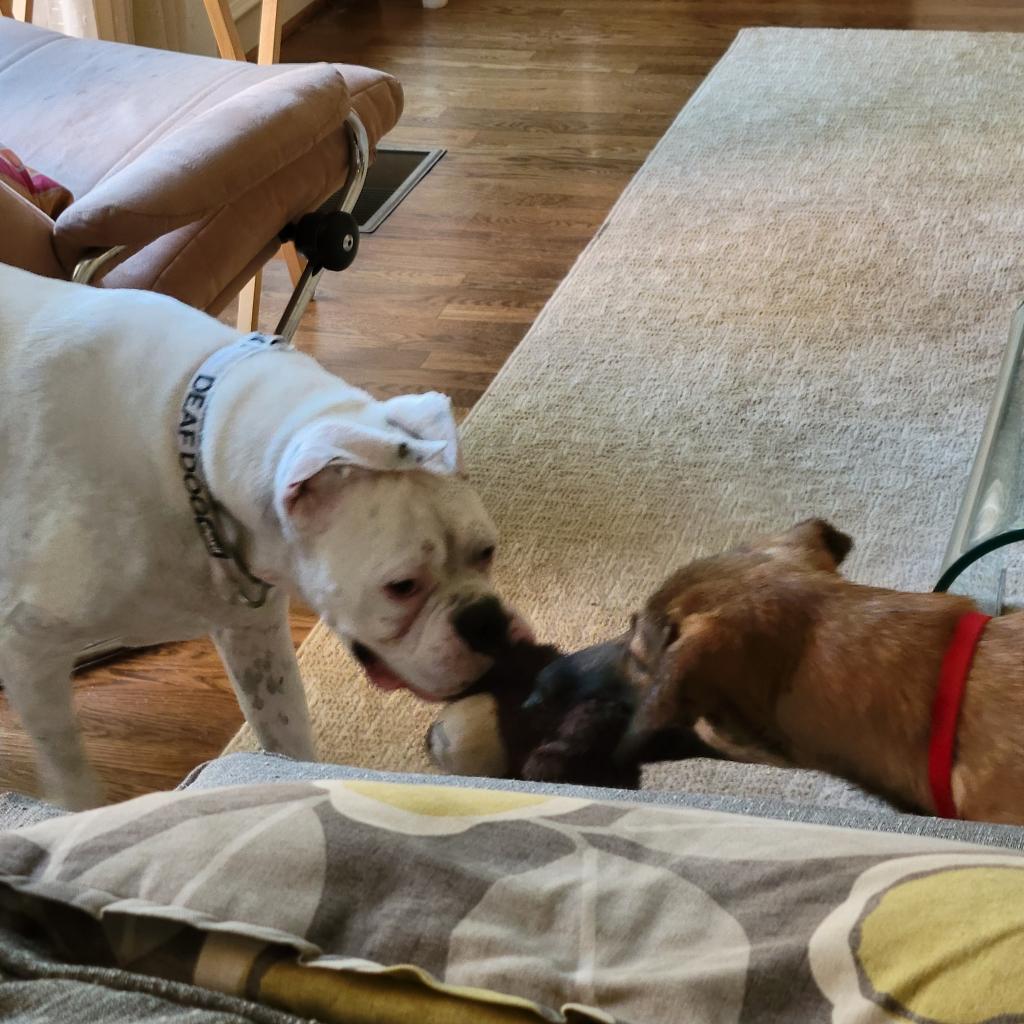 Meet Chloe Cate!

Presenting Chloe Cate! She is cute, healthy, and ready for her furever home. Chloe is an eight-months-old German Shepherd Mix who is all floppy ears, big feet, lanky legs, and the longest tail you've ever seen. Chloe is intelligent and curious; a sugar-and-spice little girl. According to the shelter, Chloe was found as a stray, so she's taken a bit to get used to the idea of living inside. She is still a little underweight, but she is an eager eater. Chloe sleeps in her crate and will go in there to rest if she's tired; she can also stay in there when we leave the house, no problem. We are still working on house training, but accidents are few and far between. Chloe can be a little timid, but she is becoming best friends with our own dog. She looks to him for guidance when it comes to expectations for potty breaks in the yard, using a dog door, and waiting for food. Chloe loves her stuffed animals and tennis balls.
Chloe would do best in a home where her humans are around a lot; she needs training, reassurance, and exercise. She has not been child tested, but we think she would do fine in a home with older children who will play with her. We have not cat-tested Chloe, or had her around other lady dogs, but we know she plays well with our older male. In fact, she's brought out his inner puppy!
Please consider adding this little sweetheart to your family!
All Dallas Pets Alive adoptable pets are spayed or neutered, microchipped, and up to date on vaccines upon adoption. The standard minimum donation for dogs over six months to seven years is $200, puppies under six months is $250, dogs eight years and over are $100 unless specified otherwise. You can view all adoptable pets and fill out an adoption application online on our website at http://dallaspetsalive.org/adopt/adoptable-dogs/ . For more information, you can email adopt@dallaspetsalive.org.
Apply to Adopt Chloe Cate Today