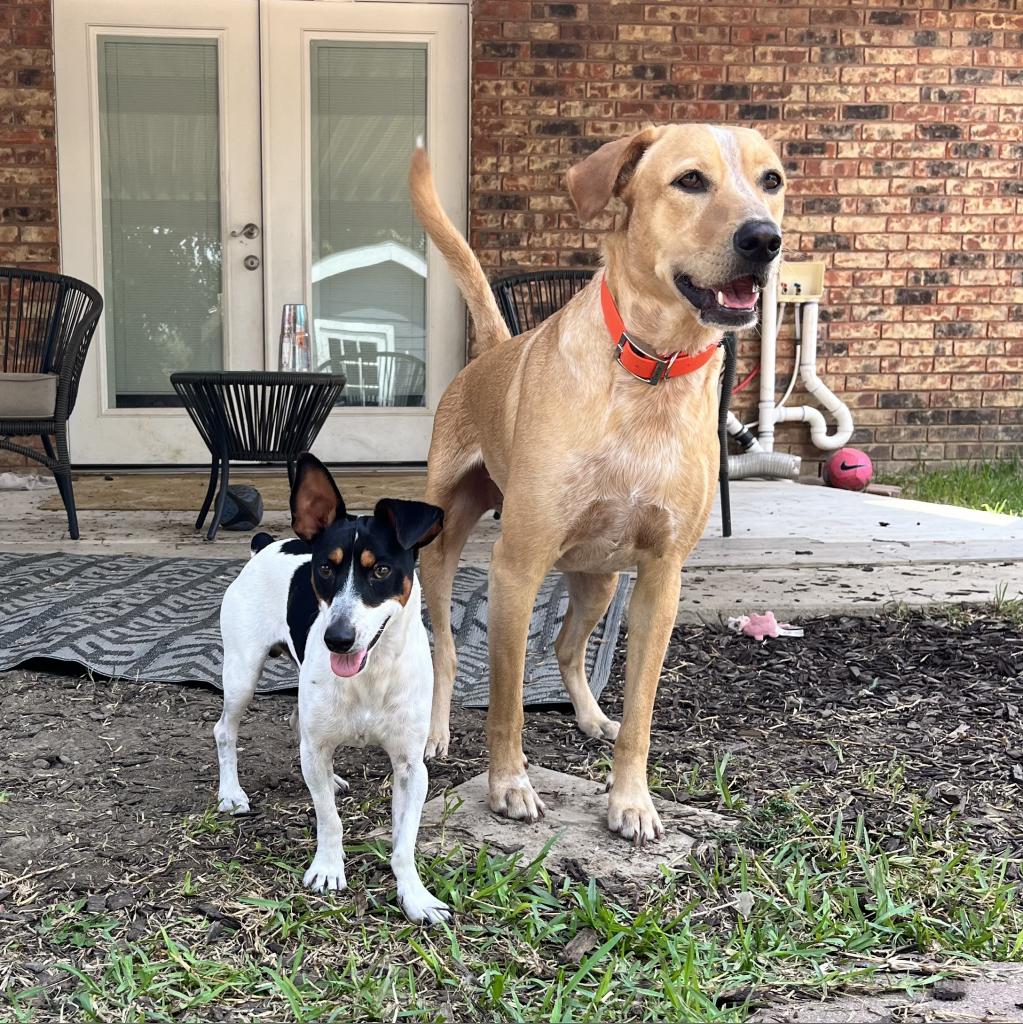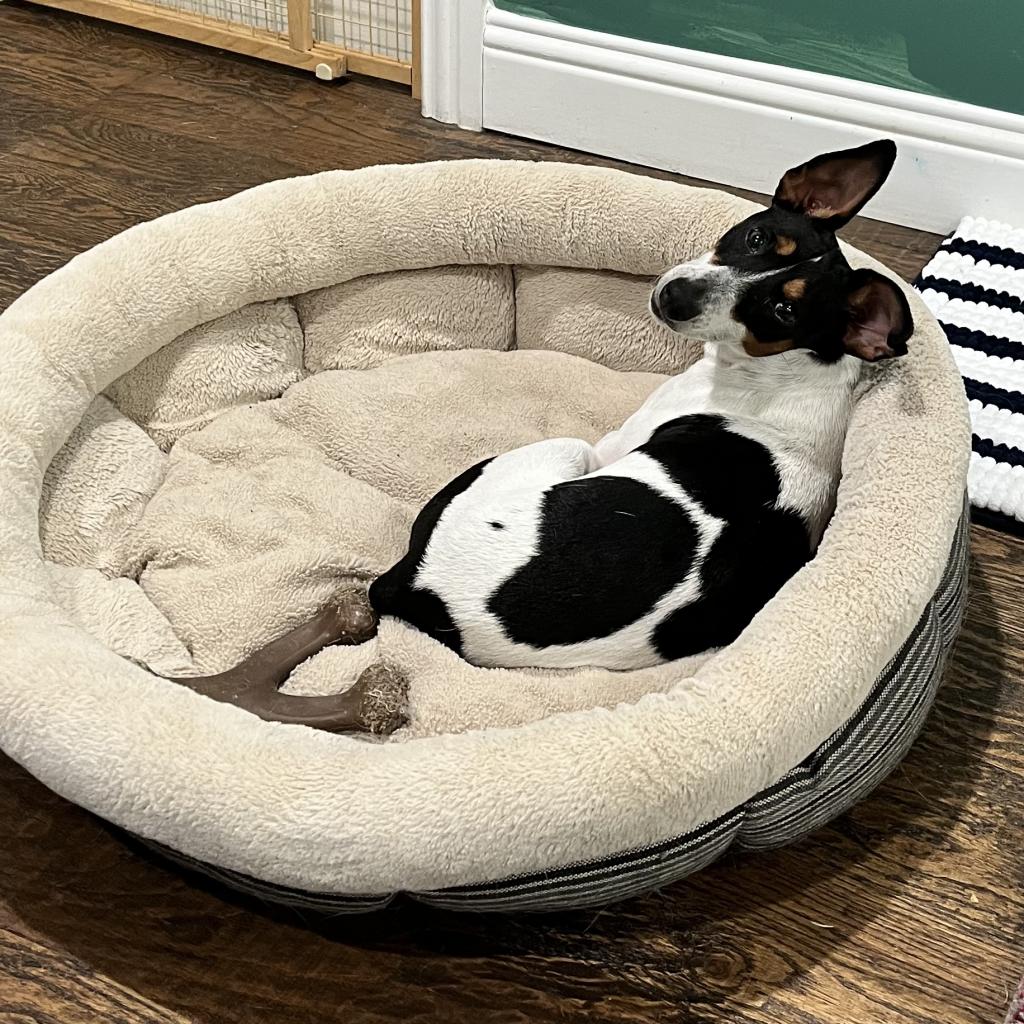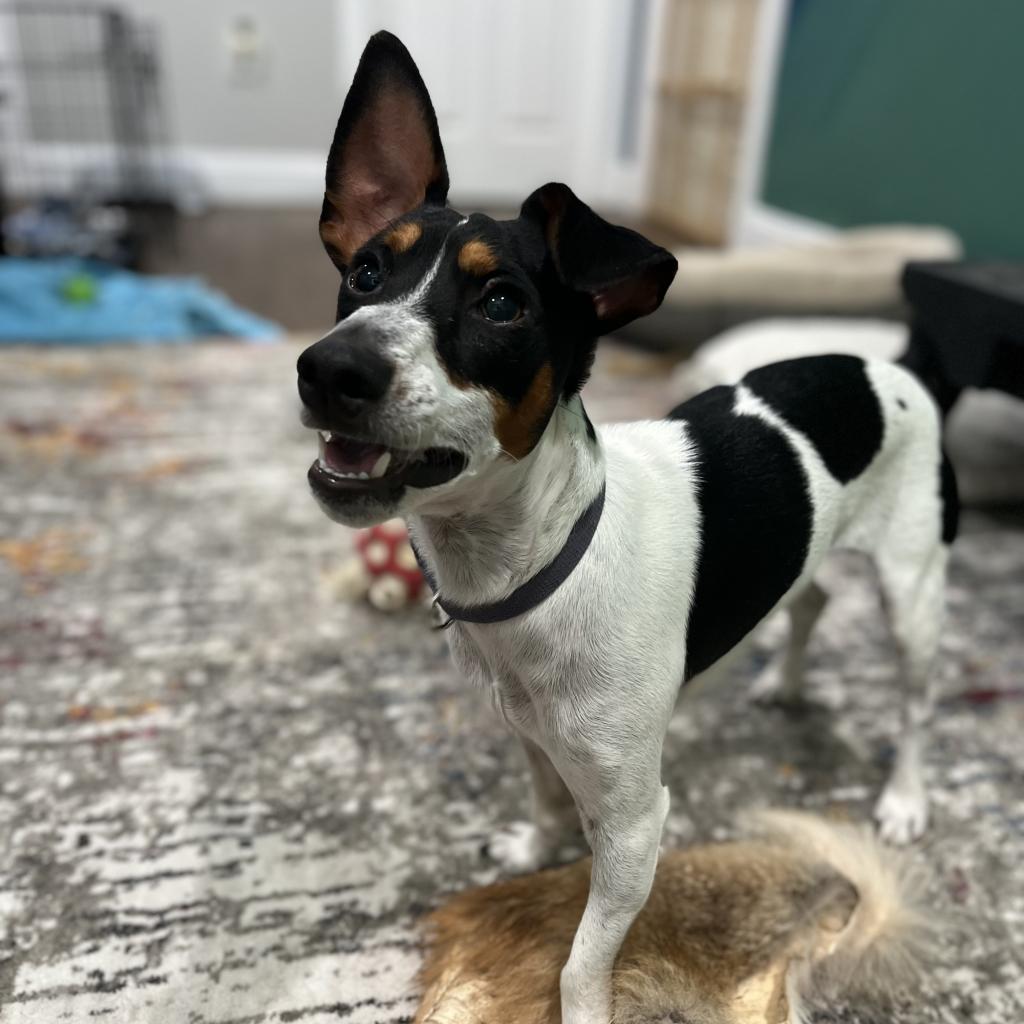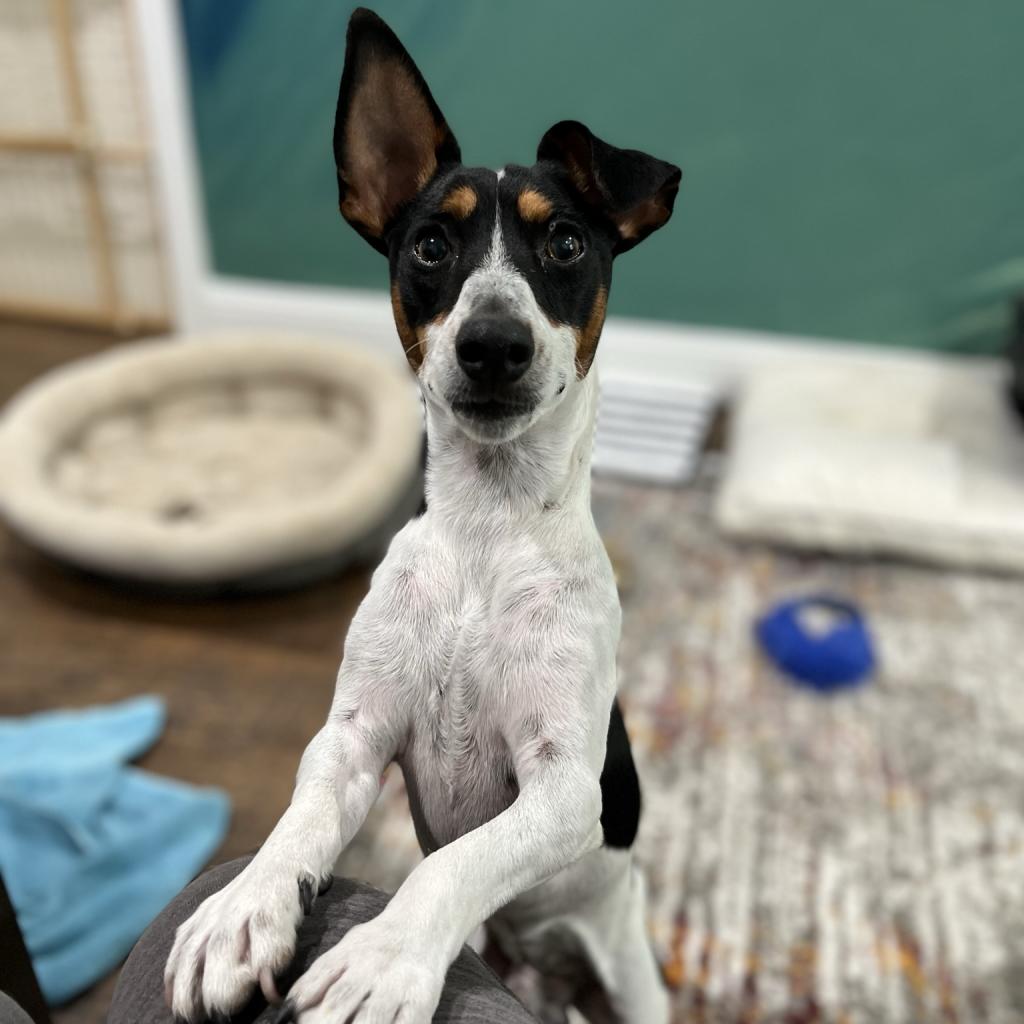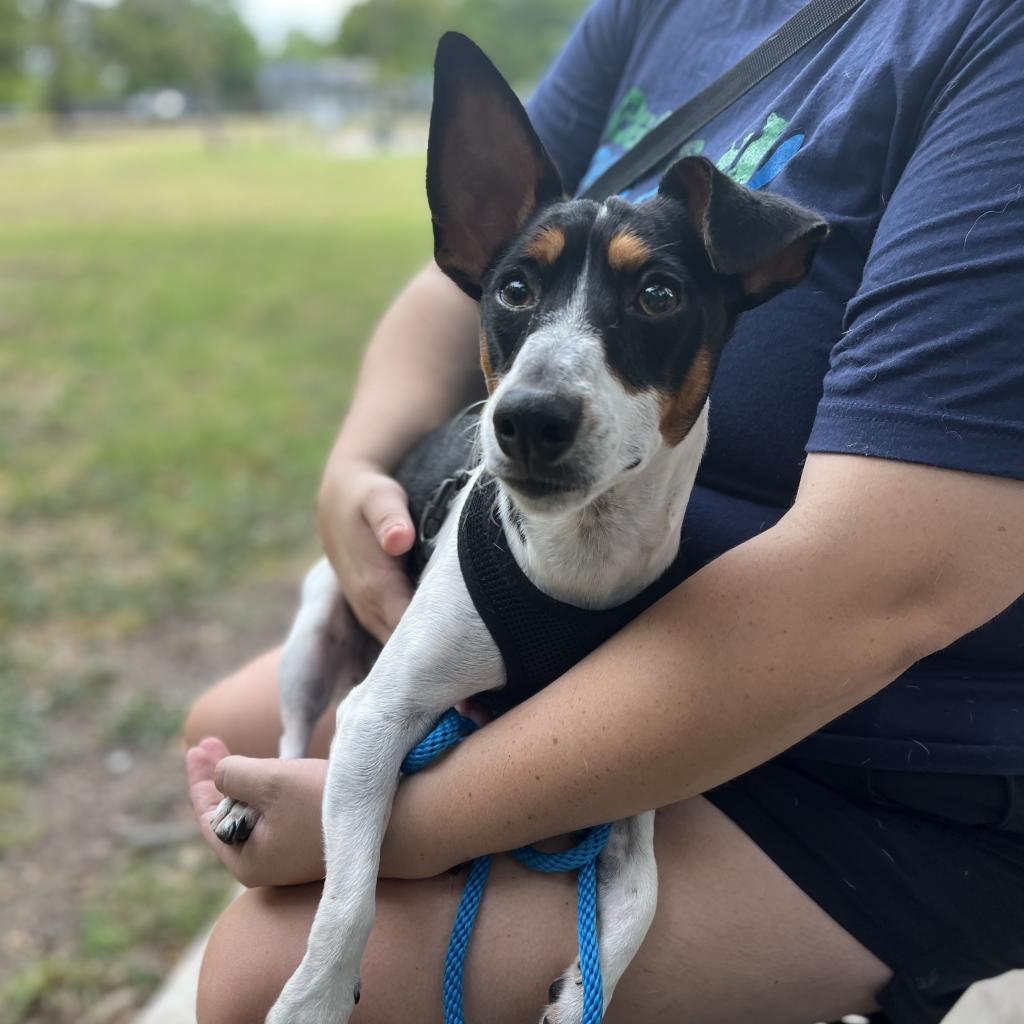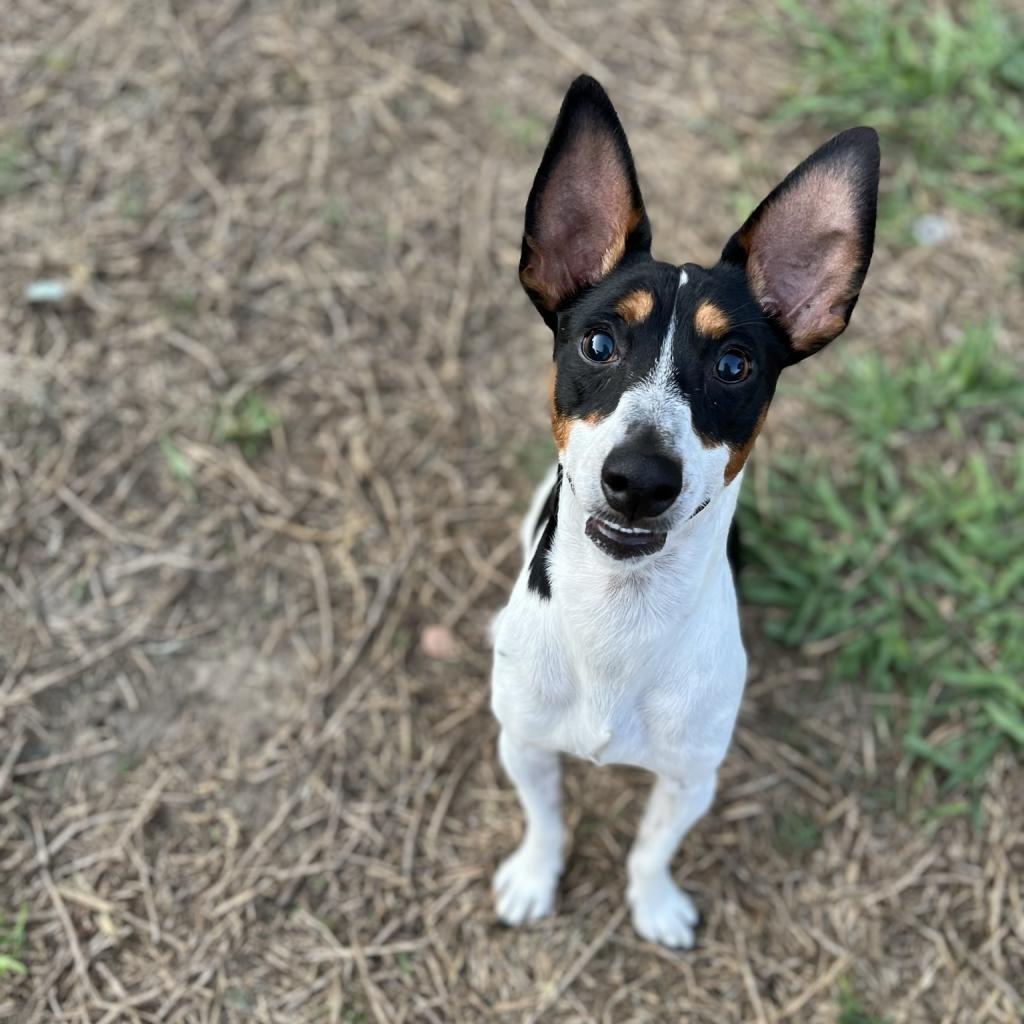 Meet Chili III!

Welcome Chili, an 9-month-old male rat terrier who is blind and full of love to give. He is good with other dogs and loves to be around kids. He sleeps in his crate comfortably and knows basic commands like sit, down, and to come when called.
Chili loves to give all the kisses, and even though he's pretty rambunctious, he settles into the crook of your legs on the couch for snuggles during downtime. He also is very content being picked up and held. Chili loves to play tug! His sheepskin tug and fuzzy extra large ball are his favorites to play with!
Chili is a medium energy level. He loves to play, run around but equally loves lounging and being held. A few adjectives to describe this cute pup are silly, spunky and playful. He would do well in a home with other dogs to show him the ropes and with children as well since he loves them so much.
Check out more of Chili's adventures on his Instagram: @Sweetspicychili
All Dallas Pets Alive adoptable pets are spayed or neutered, microchipped, and up to date on vaccines upon adoption. The standard minimum donation for dogs over six months to seven years is $200, puppies under six months is $250, dogs eight years and over are $100 unless specified otherwise. You can view all adoptable pets and fill out an adoption application online on our website at http://dallaspetsalive.org/adopt/adoptable-dogs/ . For more information, you can email adopt@dallaspetsalive.org.
Apply to Adopt Chili III Today