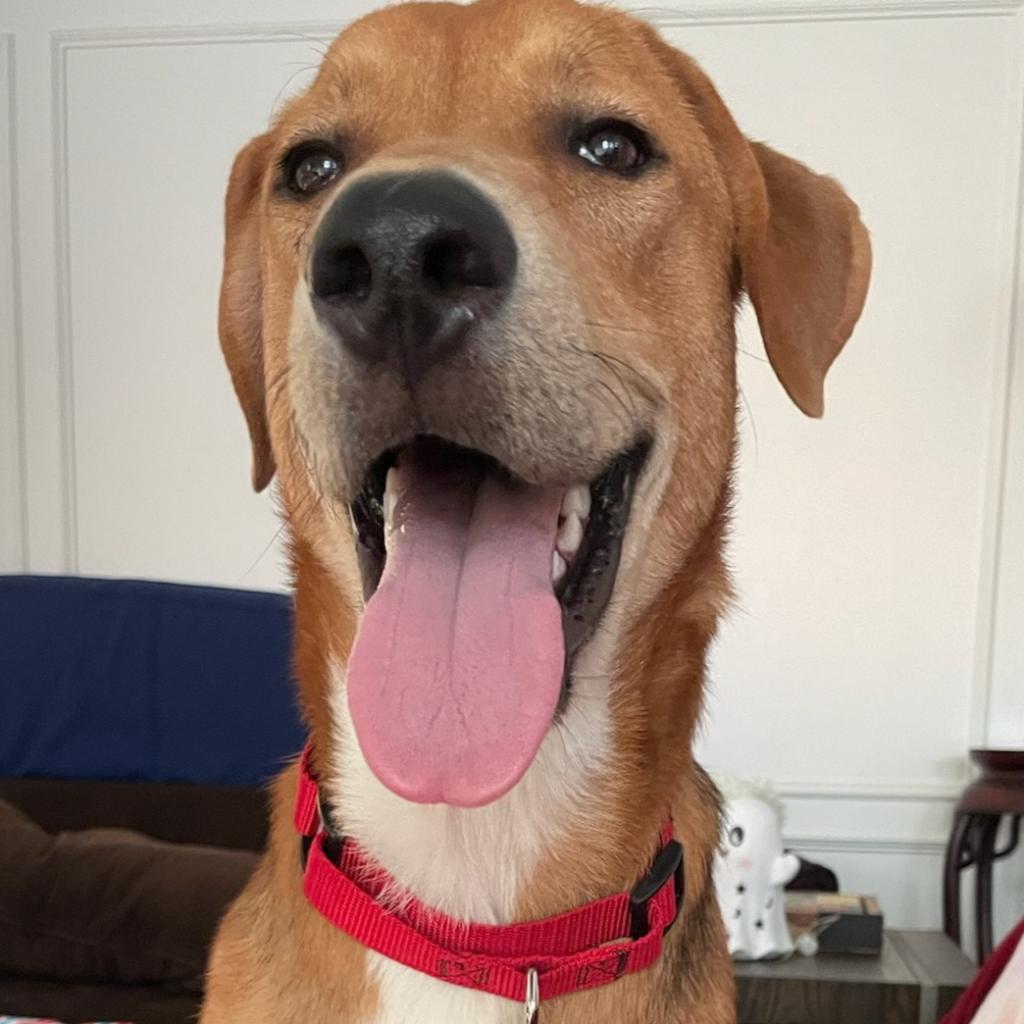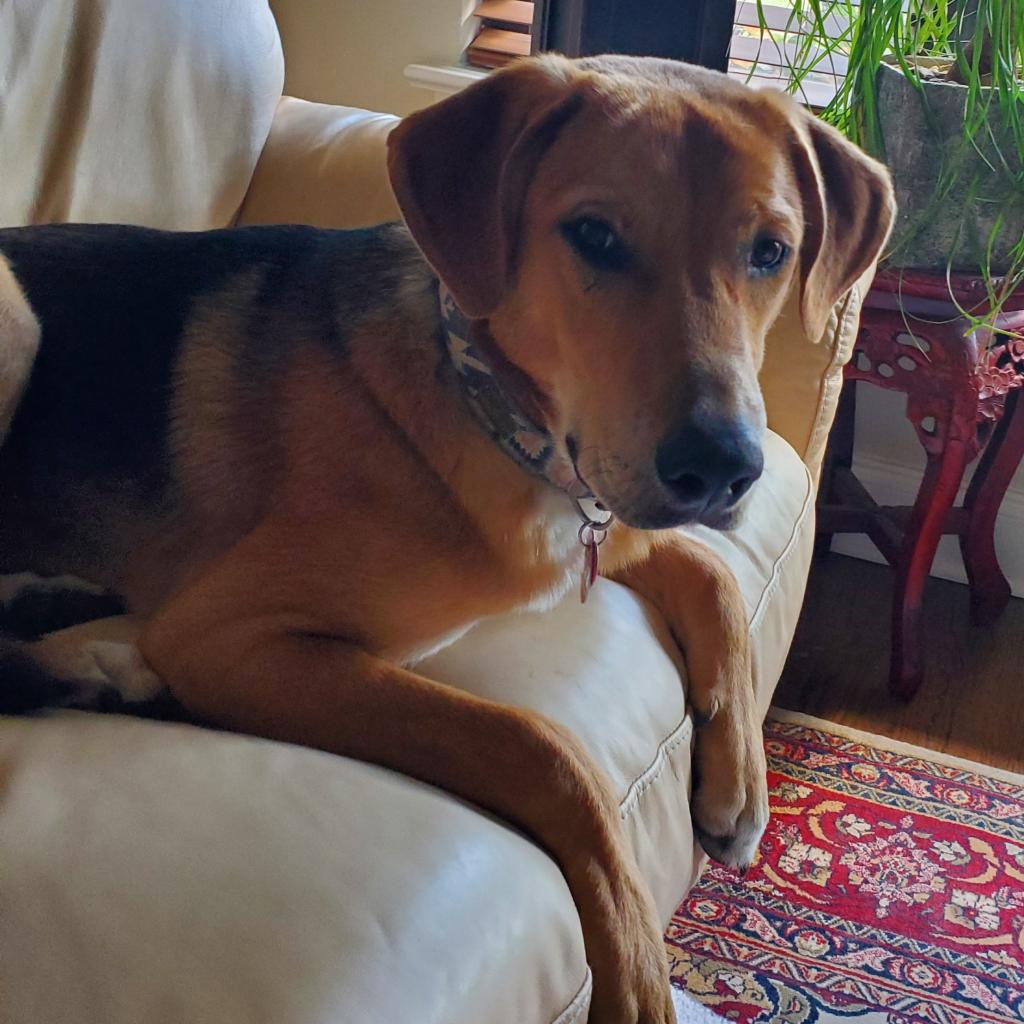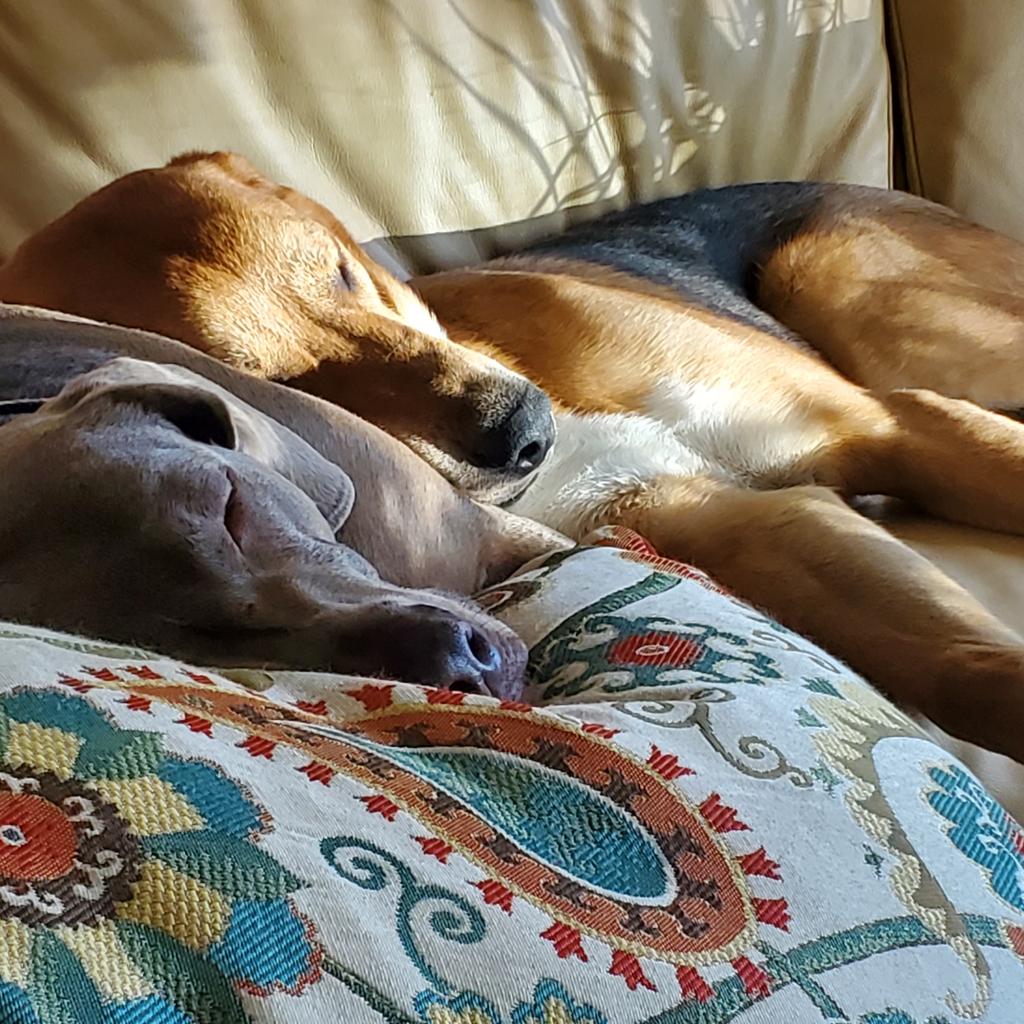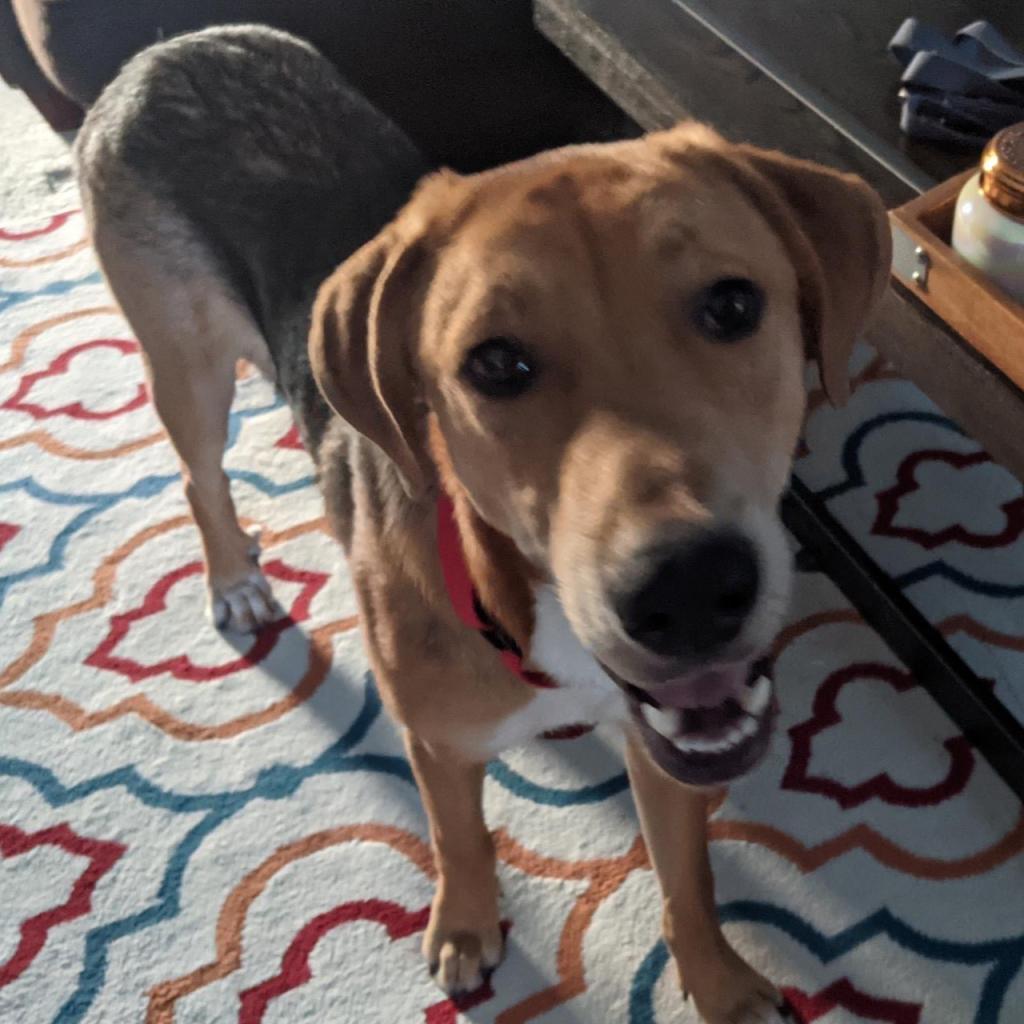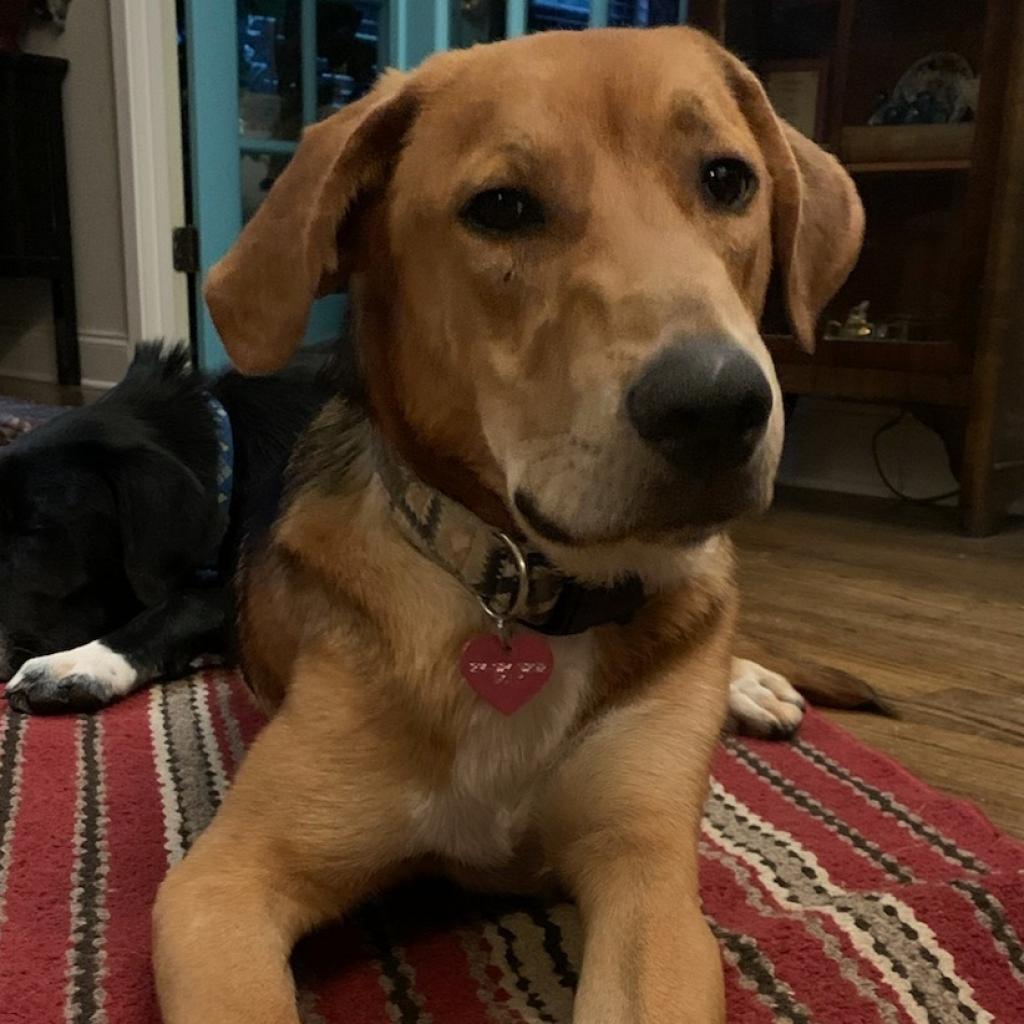 Meet Roan!

Meet Roan! Oh, the adventures this puppy has had! He and his brother were dumped on my street and despite all our efforts he kept eluding us for days. Unfortunately, the dog catcher and a couple police officers nabbed him on July 15th, and he spent some time at Dallas Animal Services while we found a home for his sibling.
Roan is a 10-month-old Great Pyrenees mix. Currently 55 pounds and will be about 75 pounds fully grown. He has double dewclaws unique to the Pyrenees breed. He is house and crate trained; but also, very skilled at breaking out of them. He does well left in the house with a doggie friend. Perfect with other dogs and absolutely loves to play. His sibling is a black lab/Pyr mix but Roan seems to have the markings of a Shepherd. So maybe a Pyr / Shepherd mix with a bit of lab mixed in. Who knows! Roan is just one of a kind.
What makes this boy so wonderful is his sweet, calm, and gentle demeanor. He is timid when he meets people but warms up with a bit of time and patience. Especially for tummy rubs! He is also an excellent walking companion. We're amazed that a puppy can be this laid back! No pulling or chewing on the lead. He also doesn't jump up or gnaw on everything he sees. But after living with his foster for a few weeks he has honed his stealth stealing skills. She said she's wandered around looking for the 'other slipper' more times than I'd like to admit!
Based on his behavior when he was running free, he exhibited two of the Pyrenees traits on intelligence and independence. They are loyal companions and make their surroundings and people their own. This beautiful boy will need a doggie playmate, a secure fence, a human that likes to take long walks, and loves to cuddle.
All Dallas Pets Alive adoptable pets are spayed or neutered, microchipped, and up to date on vaccines upon adoption. The standard minimum donation for cats over six months to seven years is $100, kittens under six months is $150, cats eight years and over are $50 unless specified otherwise. You can view all the adoptable pets and fill out an adoption application online on our website at http://dallaspetsalive.org/adopt/adoptable-cats/ . For more information, you can email adopt@dallaspetsalive.org.
Apply to Adopt Roan Today