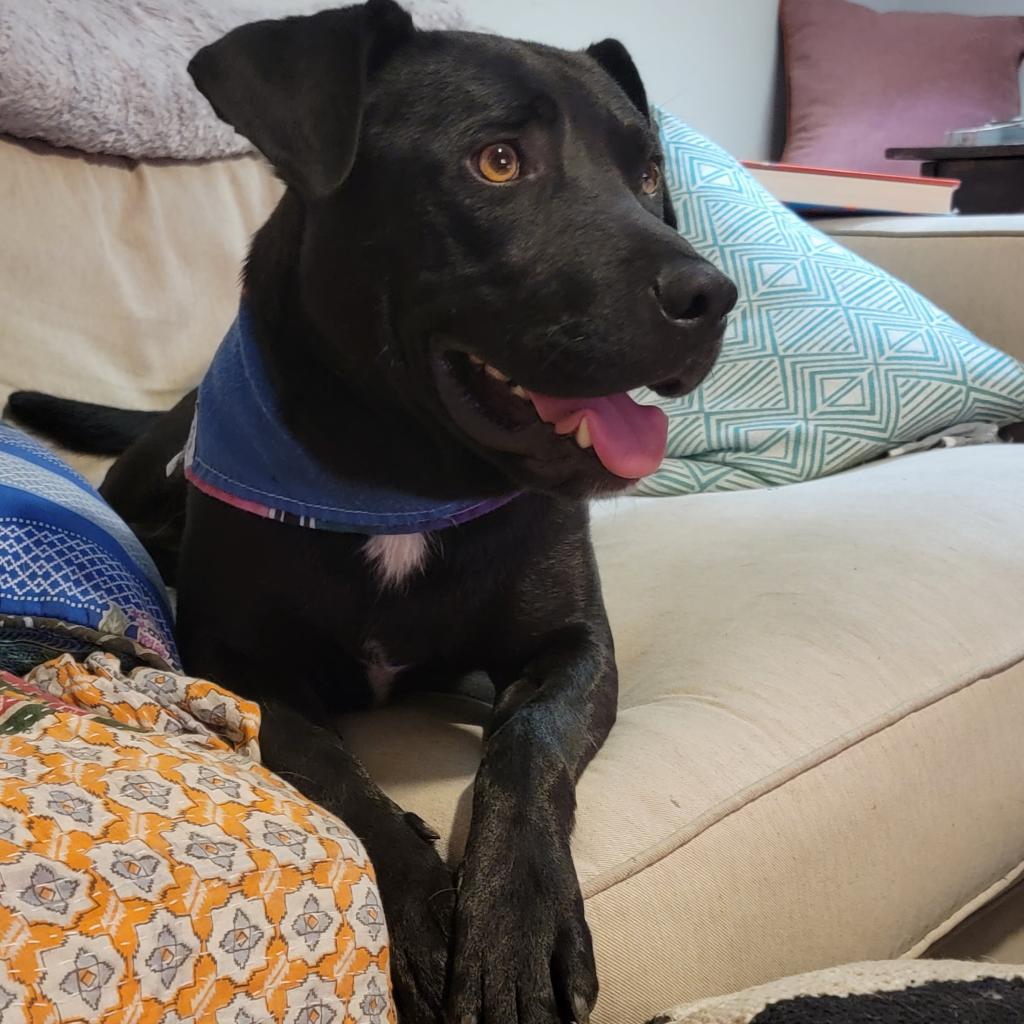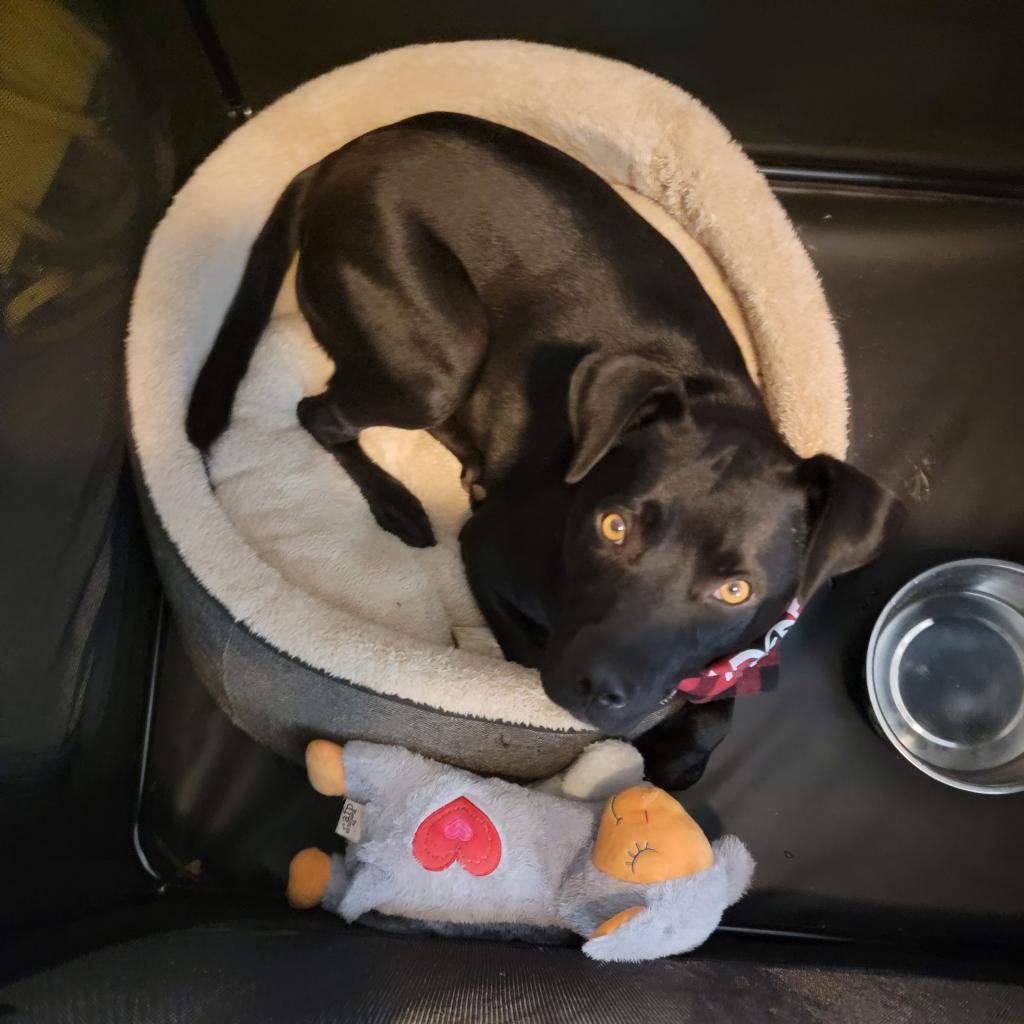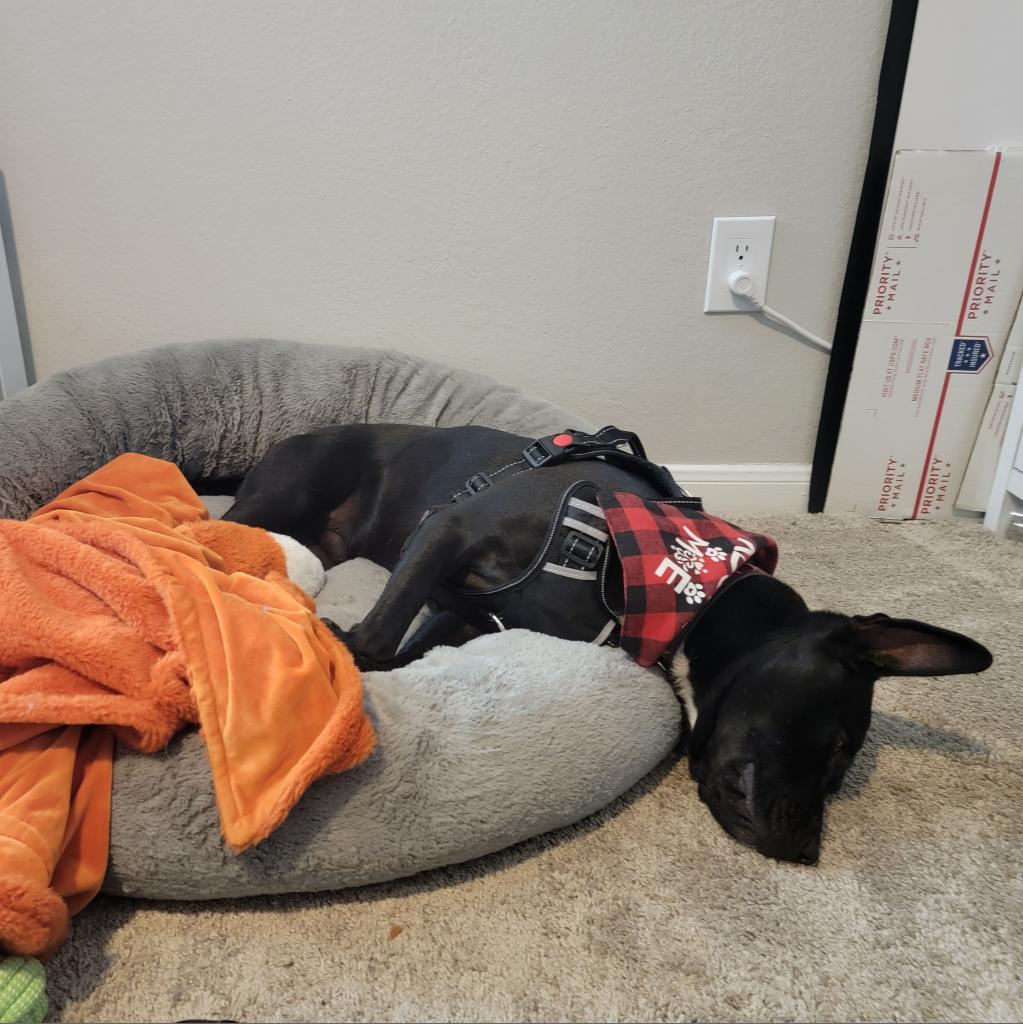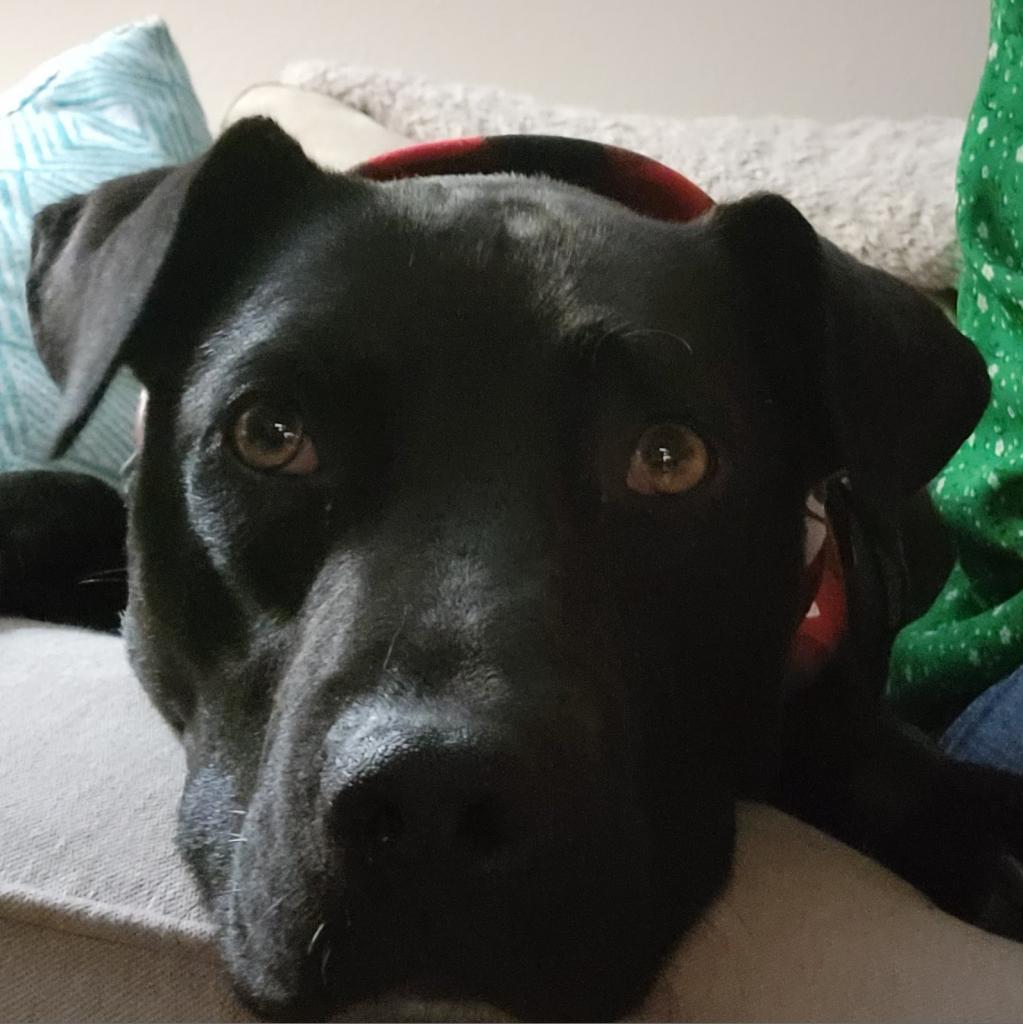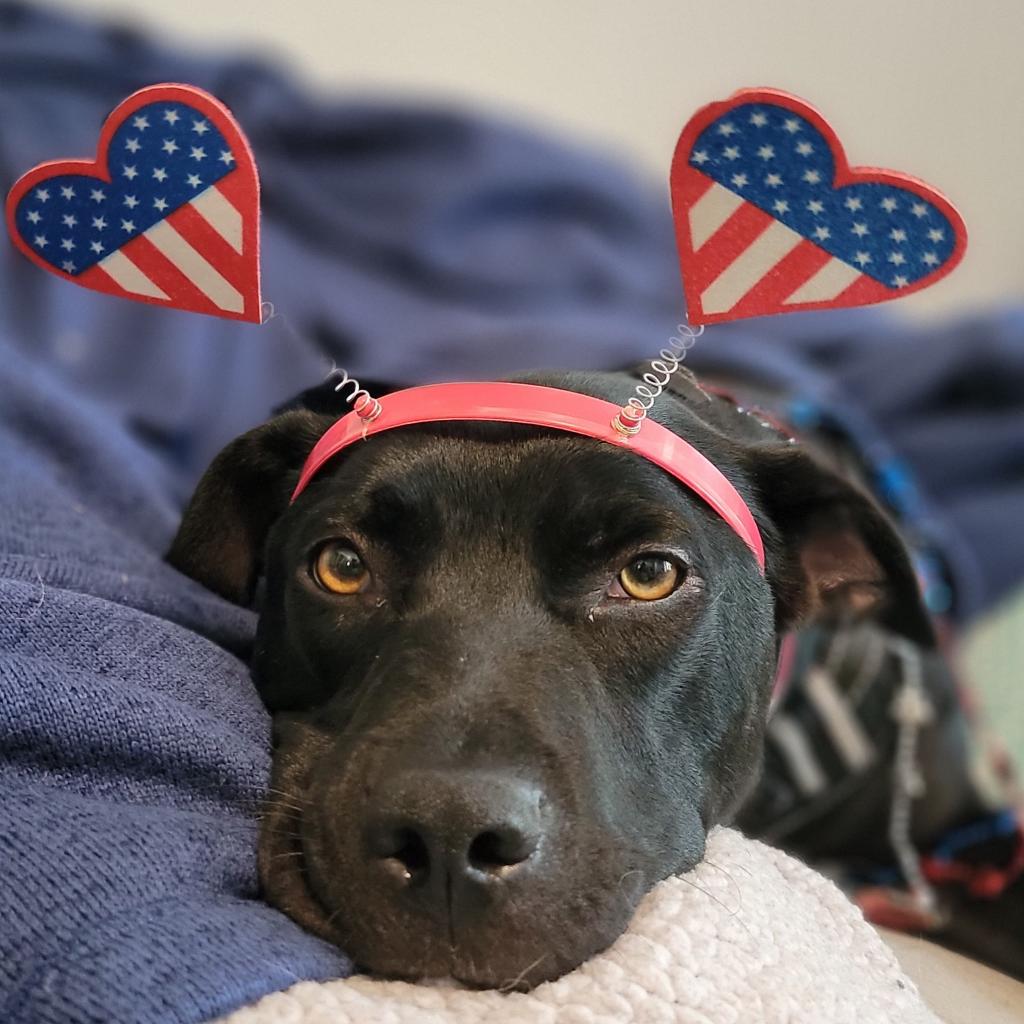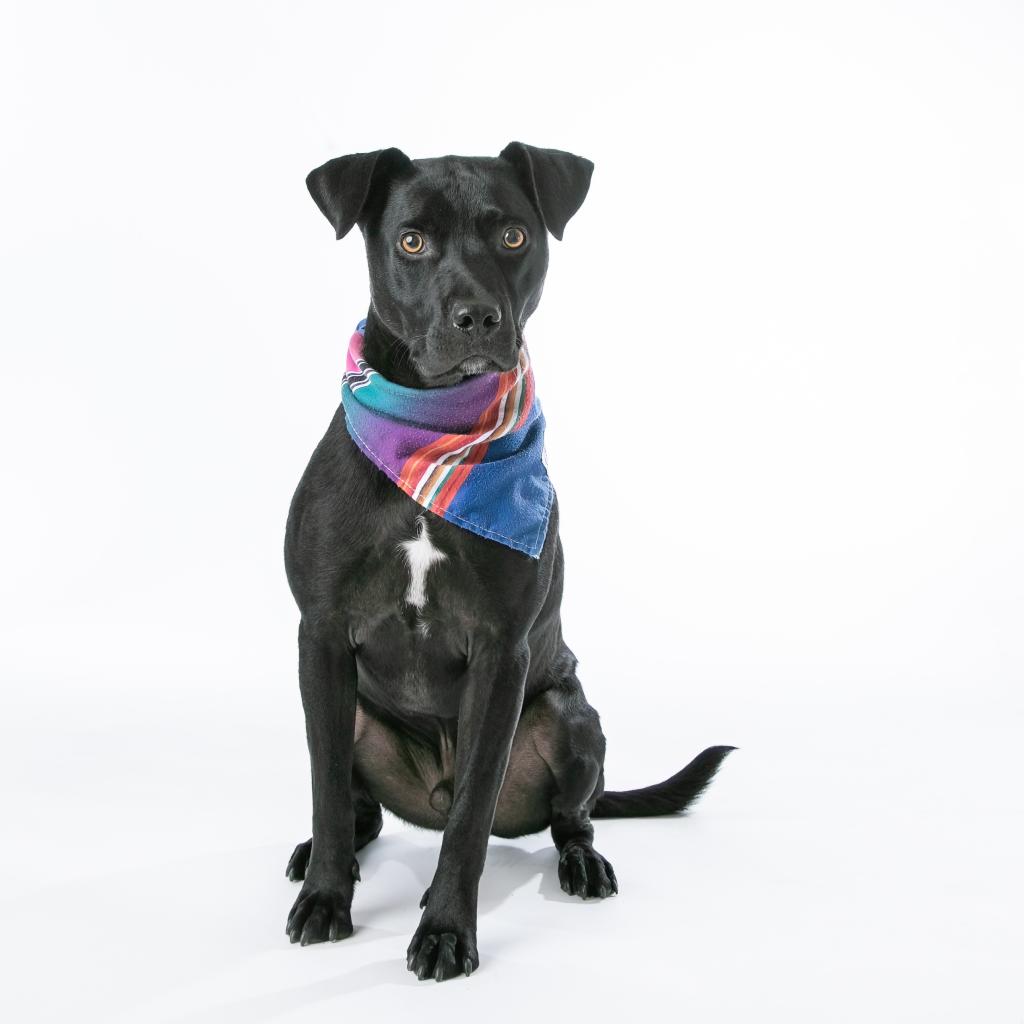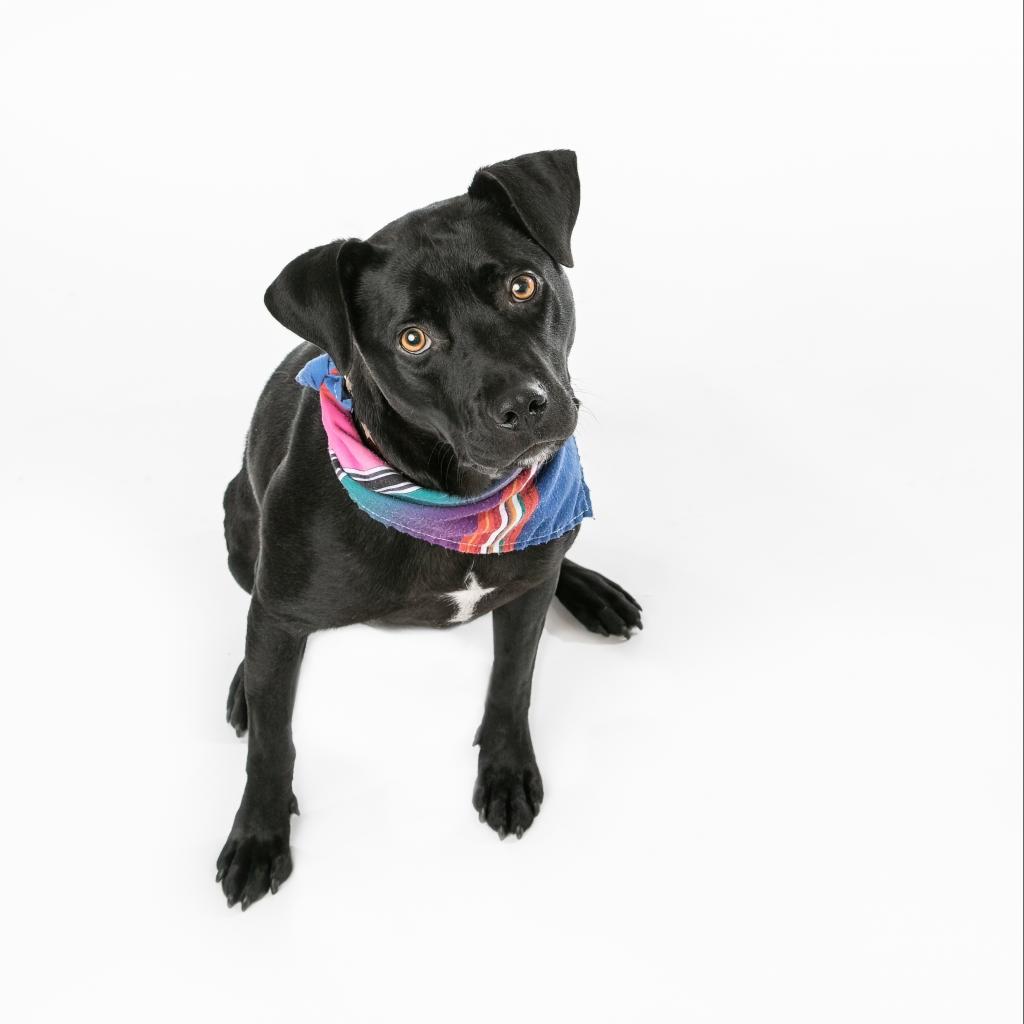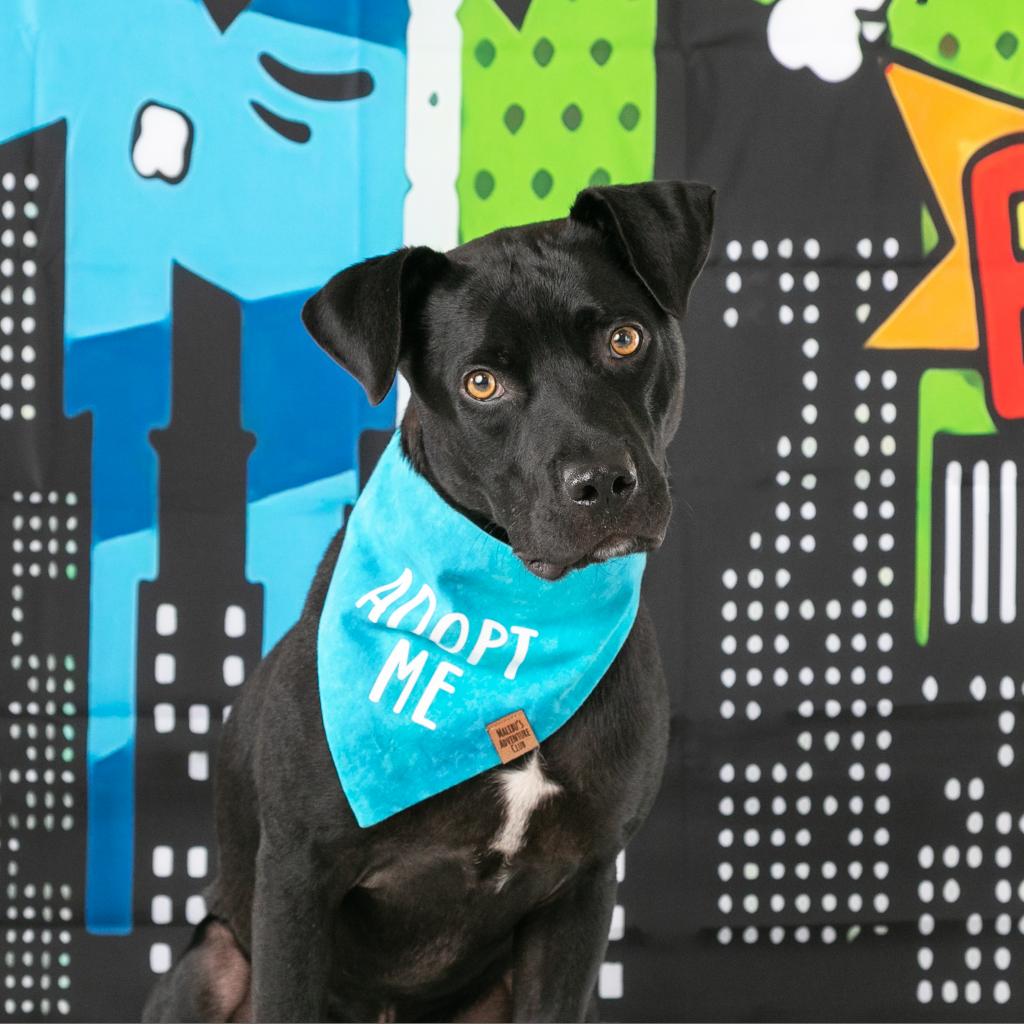 Meet Little Boujee!

This 1.5 year old pup is the co-worker you never knew you needed. His favorite place to be is at your side while you are on your computer getting things done. He is happy to entertain himself quietly in his bed so as not to disturb your conference call. After work, you just want to relax with a a game of fetch in the backyard or binge some shows he is there for that. He is happy with a nice quiet walk in the neighborhood but definitely likes to keep it low key. Then when it's time to turn in at night what could be better than some cuddles? Left out when you need to leave home he sees no need to get into things. He just wants to wait patiently for your return.
This babe spent his entire life up until the end of June in an outdoor pen with a dog house and his twin sister. Once brought inside he discovered the joy of A/C, couches, and peanut butter. He decided this was the life and that was how he got his name. He discovered at heart, he really was a little boujee. He has been learning so many things in that short time and showing off just how smart he is to his foster mom. He still has so much more to learn about this new world.
If you are looking for a pup to love and that will think you hung the moon, Little Boujee is your 45 pound medium sized bundle of love. He loves other dogs though can be shy when meeting them. We have been told he is great with children and have seen him with older children ourselves and he was a fan.
All Dallas Pets Alive adoptable pets are spayed or neutered, microchipped, and up to date on vaccines upon adoption. The standard minimum donation for dogs over six months to seven years is $200, puppies under six months is $250, dogs eight years and over are $100 unless specified otherwise. You can view all adoptable pets and fill out an adoption application online on our website at http://dallaspetsalive.org/adopt/adoptable-dogs/ . For more information, you can email adopt@dallaspetsalive.org.
Apply to Adopt Little Boujee Today