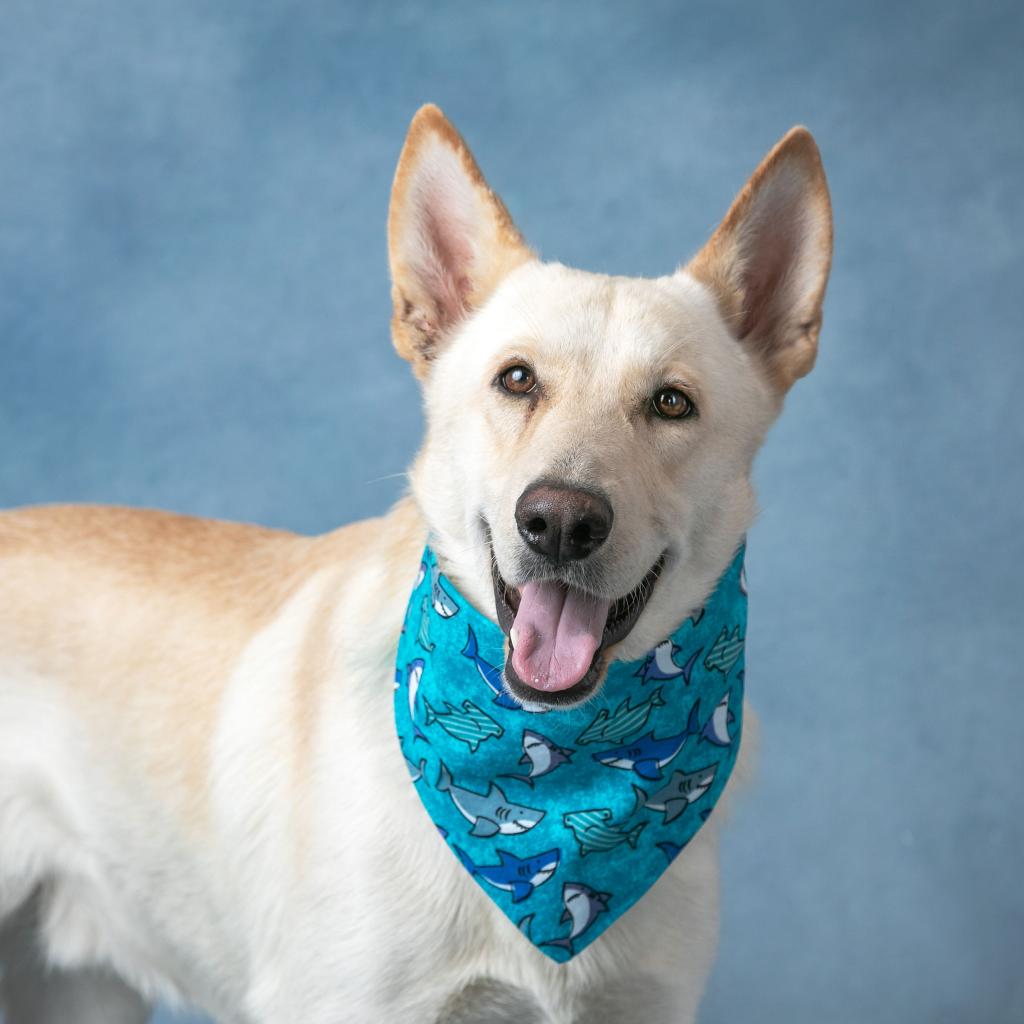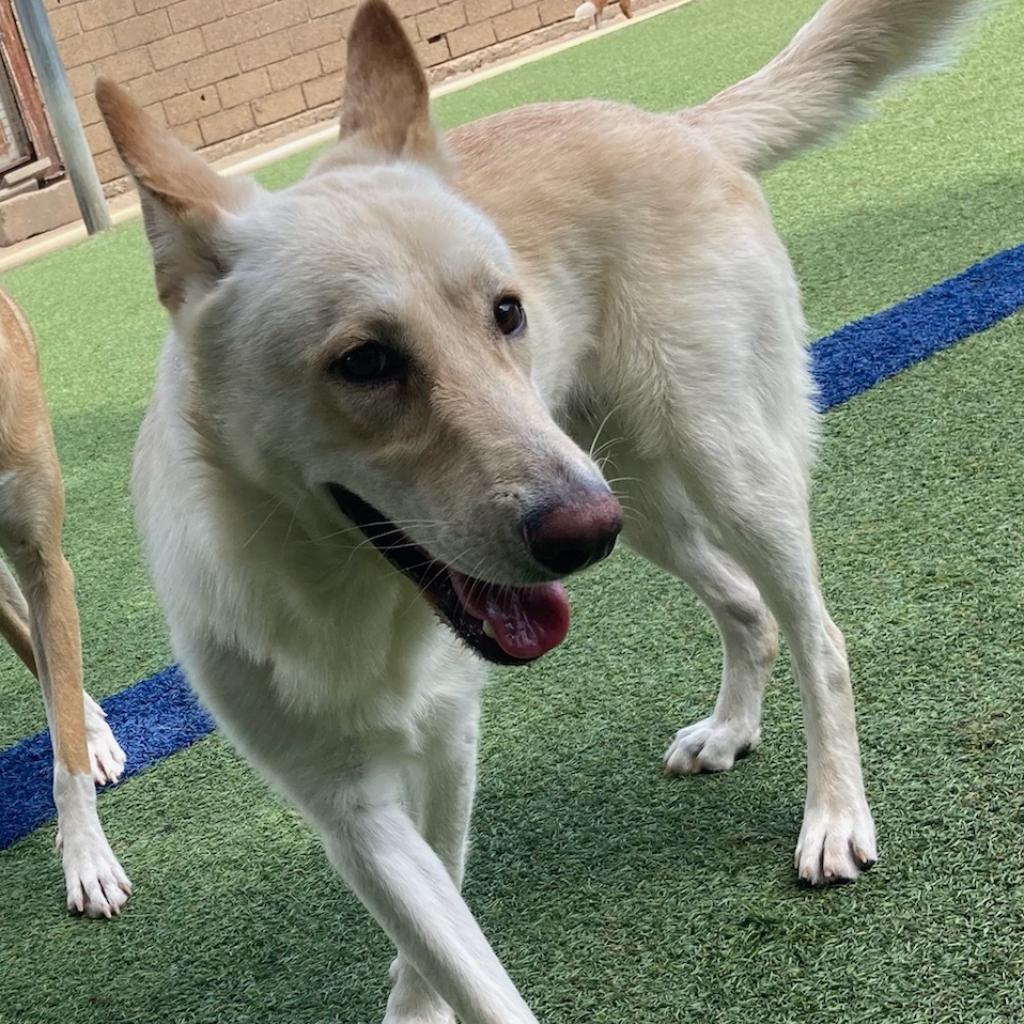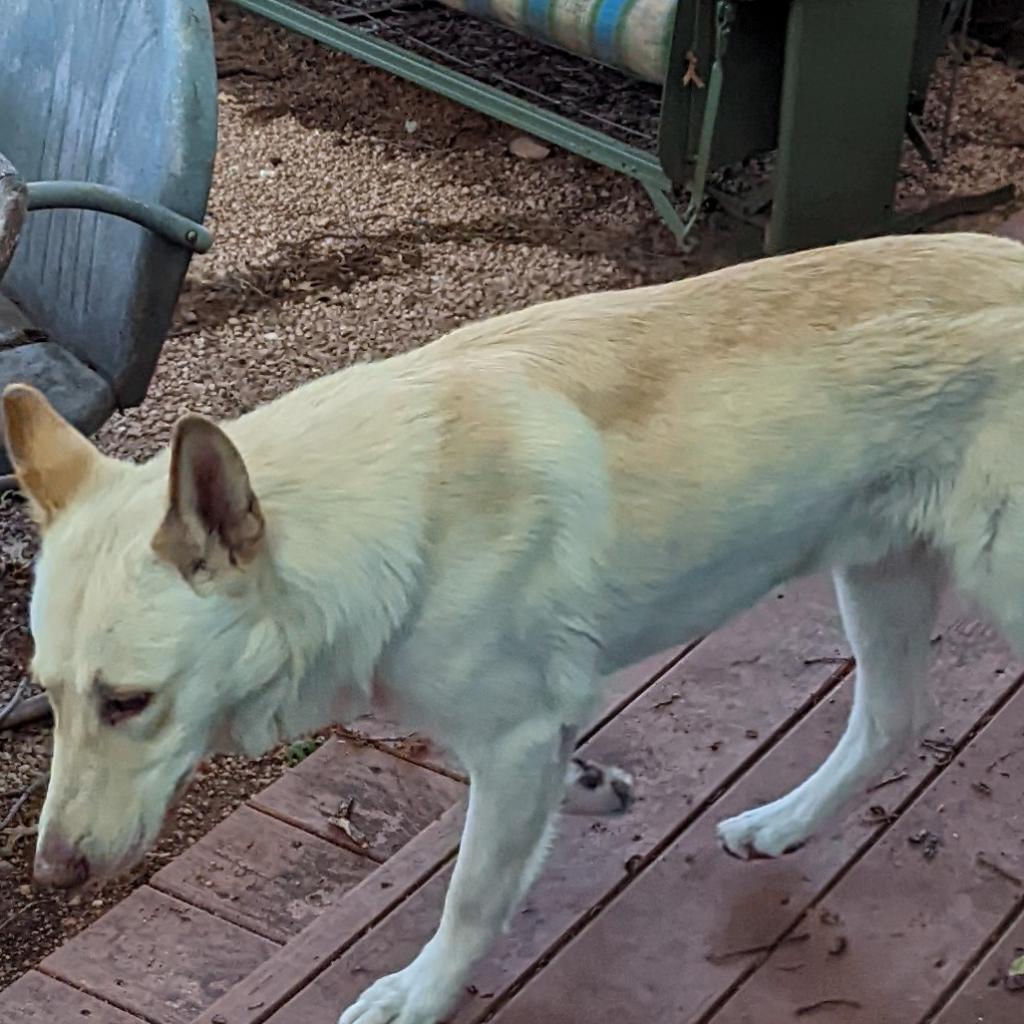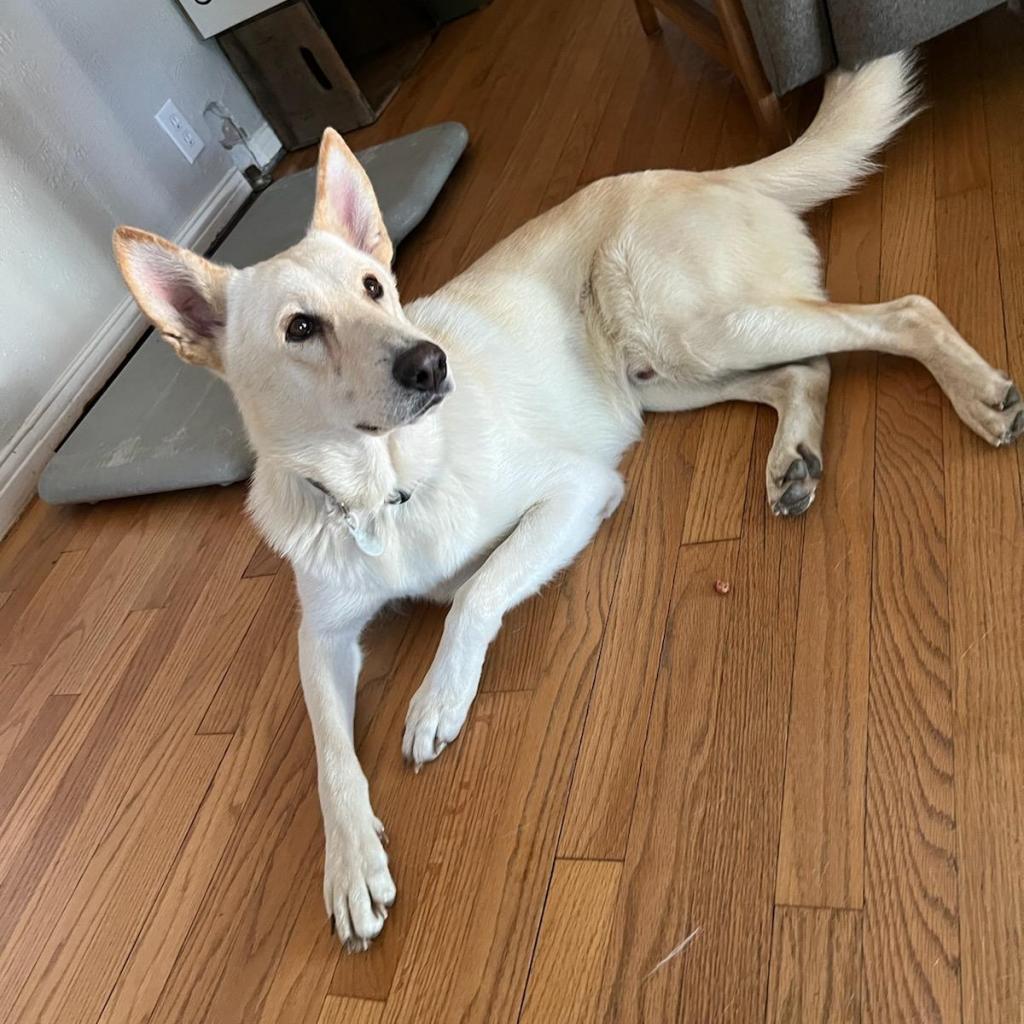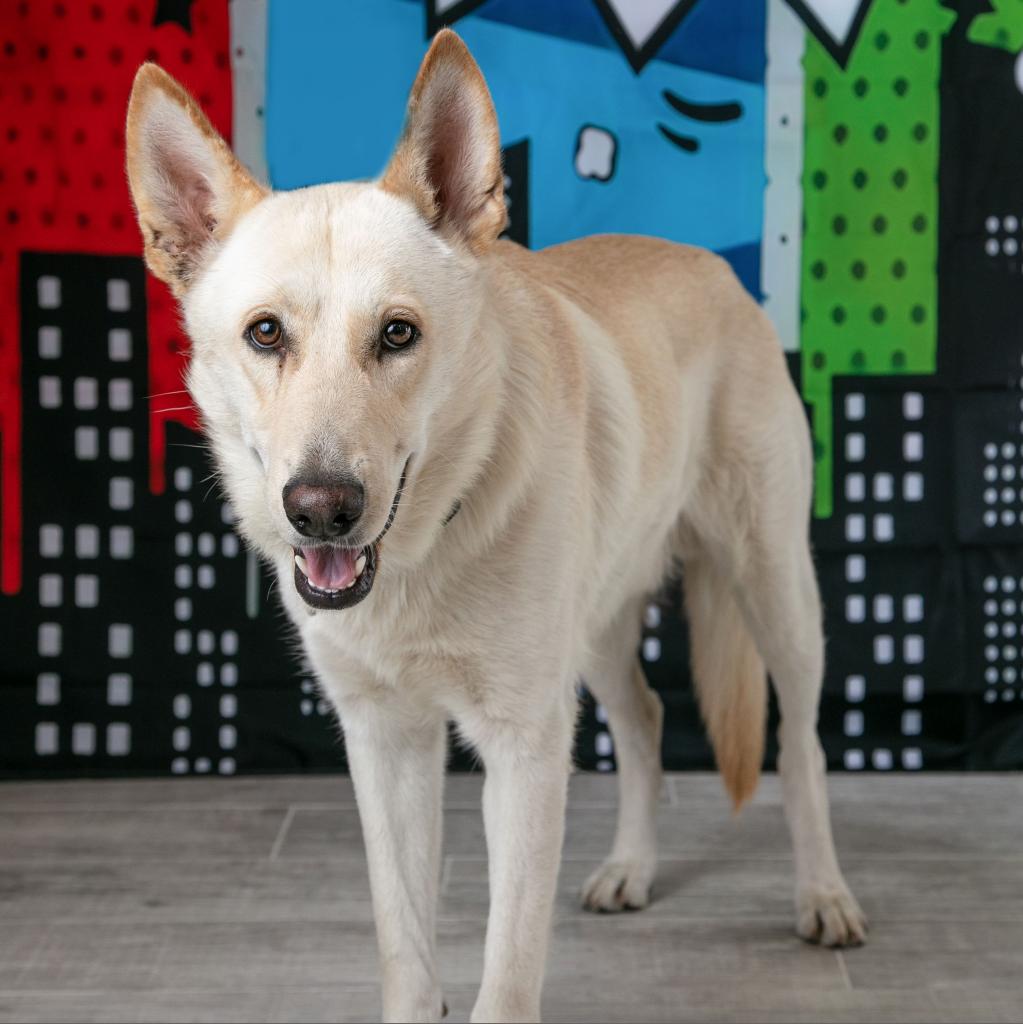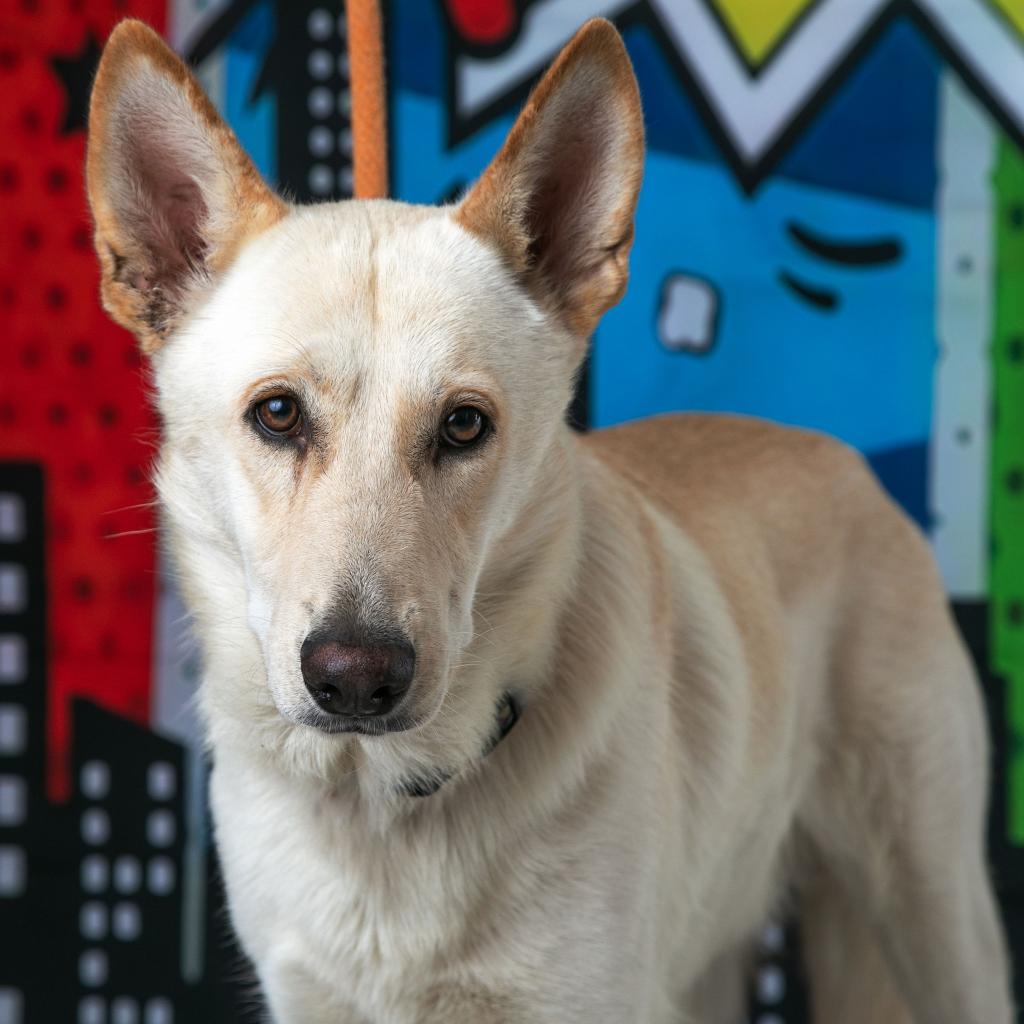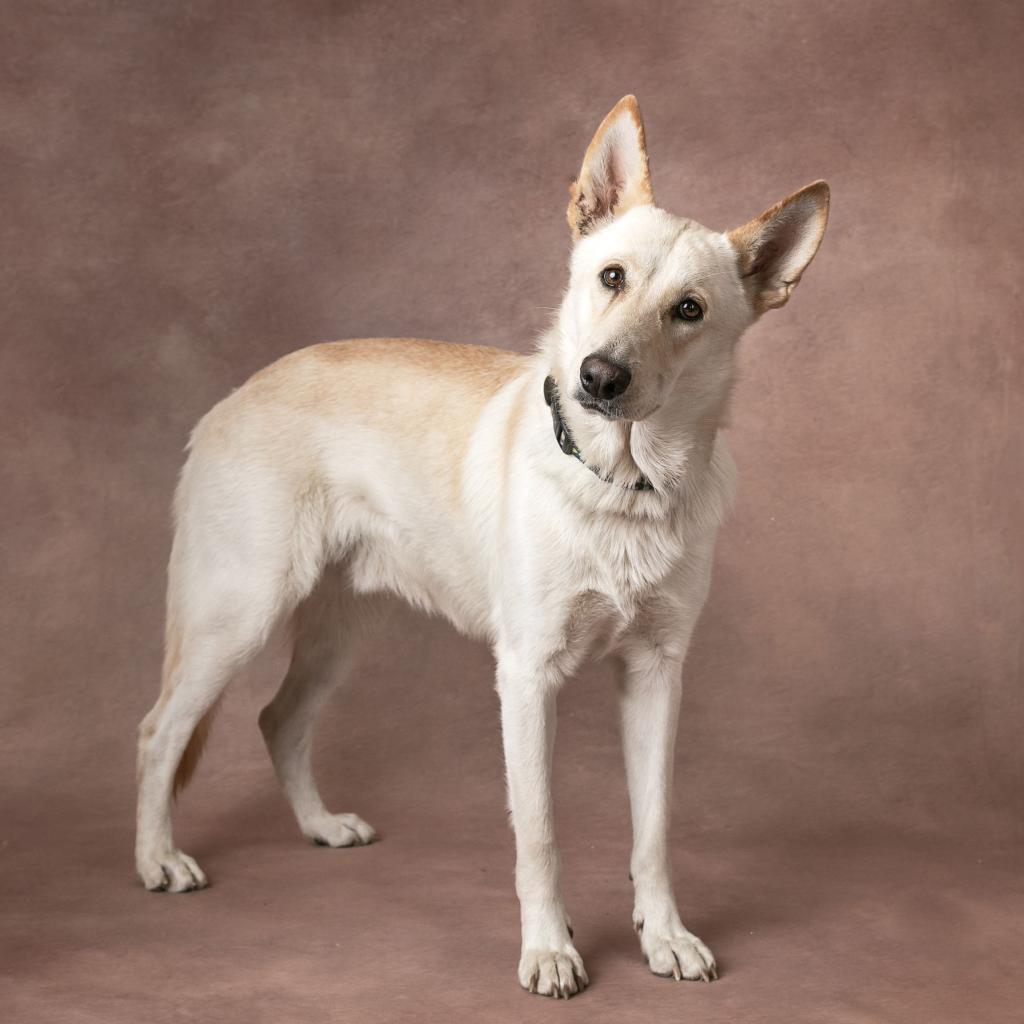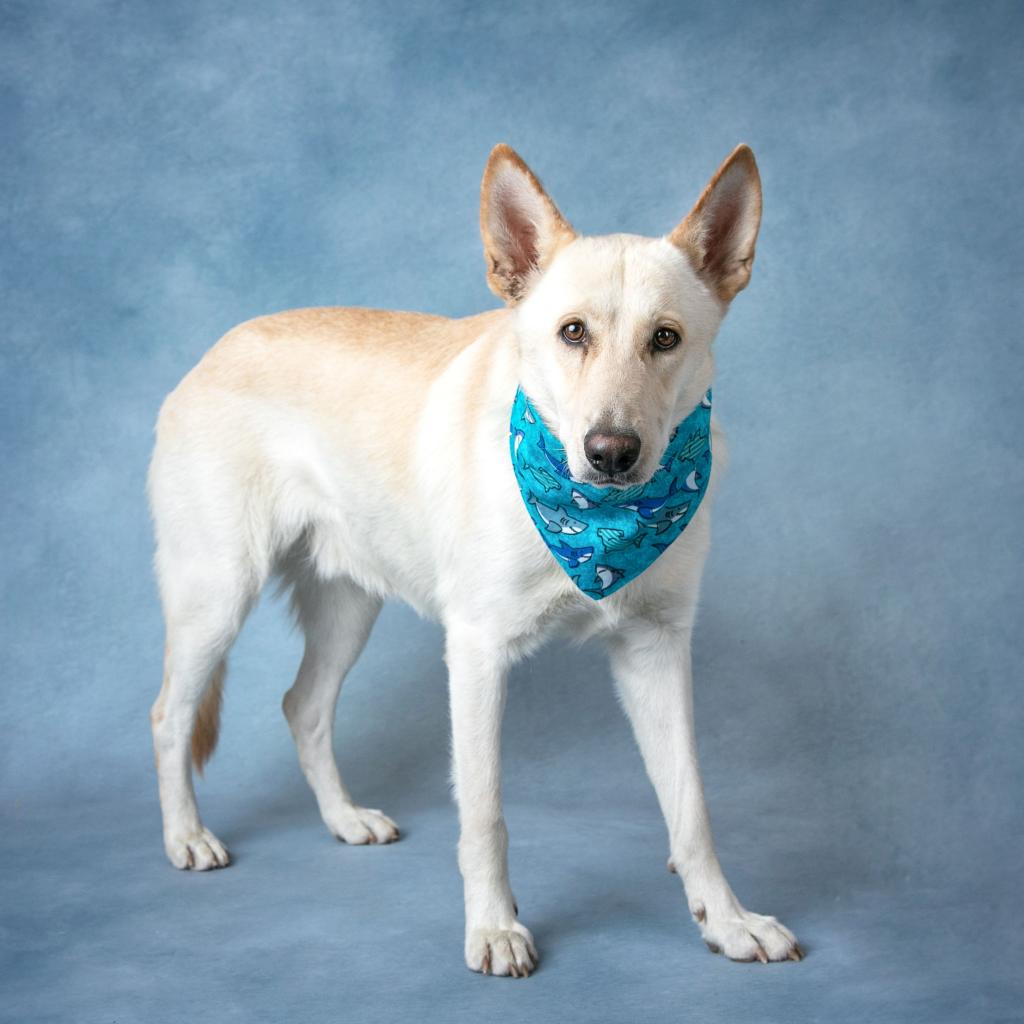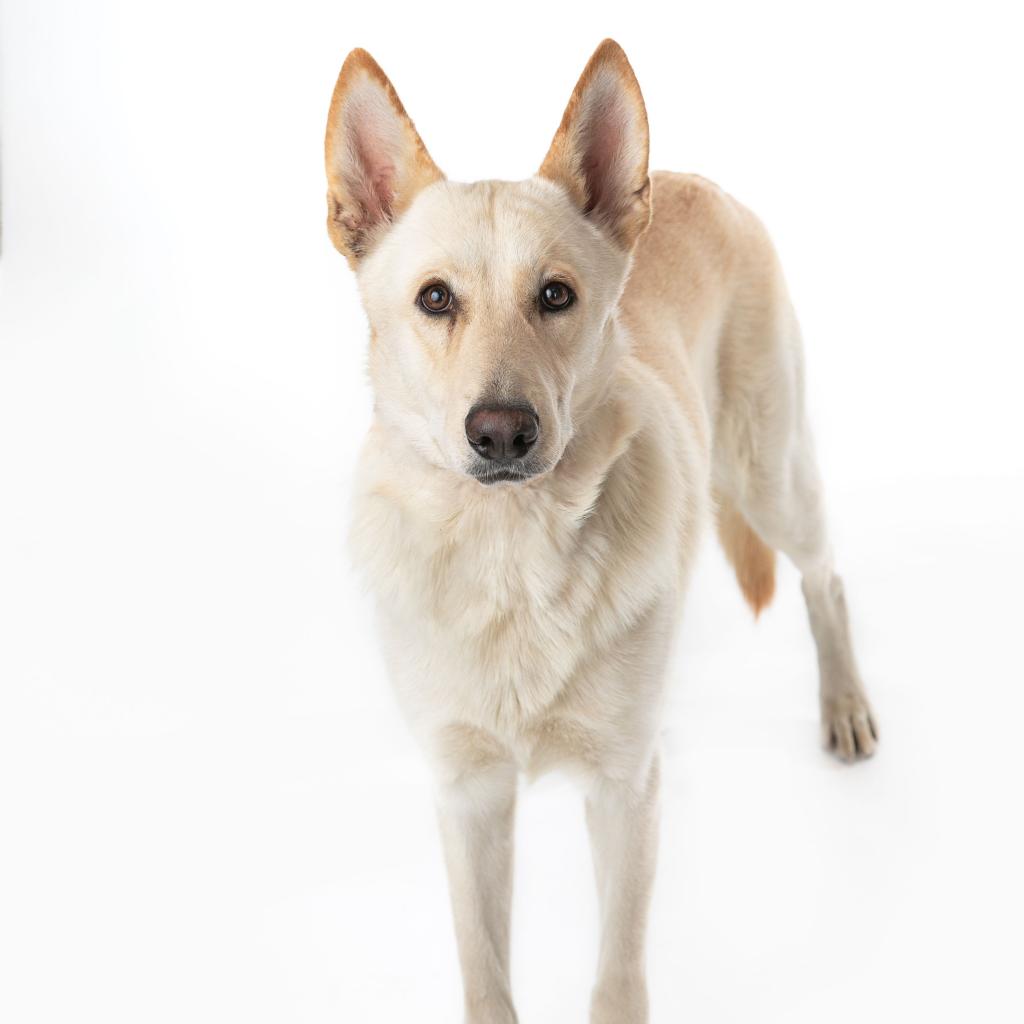 Meet Asparagus AKA Big Gus!

Asparagus followed some neighborhood kids (9 & 11) home and came right up to their door. They already have three dogs so they couldn't take him but the current foster family lives next door and agreed to take him in. The foster Dad named him Gus but had forgotten there already was a Maltese named Gus who occasionally visits him....hence Asparagus. He's extremely gentle w/ humans and loves attention but is okay being in the same house. He's not a dog that wants to be touching you at all times.
At about 50 pounds, he's a medium-sized dog and while he looks like a German Shepherd his calm demeanor suggests anything but. At about 1and a half he is an extremely calm, young dog. He likes his play time but is just as content to snooze on a dog bed. He hasn't been tested in all environments but seems to do best w/ other female dogs and isn't a fan of male dogs bigger than him. He's good w/ cats until they run at which point, he's more interested than he should be but this is something that can be worked on.
He's great on a leash, doesn't mind his crate & really loves nothing more than snoozing on a dog bed.
All Dallas Pets Alive adoptable pets are spayed or neutered, microchipped, and up to date on vaccines upon adoption. The standard minimum donation for dogs over six months to seven years is $200, puppies under six months is $250, dogs eight years and over are $100 unless specified otherwise. You can view all adoptable pets and fill out an adoption application online on our website at http://dallaspetsalive.org/adopt/adoptable-dogs/ . For more information, you can email adopt@dallaspetsalive.org.
Apply to Adopt Asparagus AKA Big Gus Today